Retailers
Magnolia Home Madness in 417-land
Local retailers are selling Magnolia Home, popularized by Fixer Upper stars Chip and Joanna Gaines, right here in 417-land. We talked to some local vendors about the über-popular brand.
By Julie Sedenko Davis | Photo courtesy York Wallcoverings / Magnolia Home
Jun 2017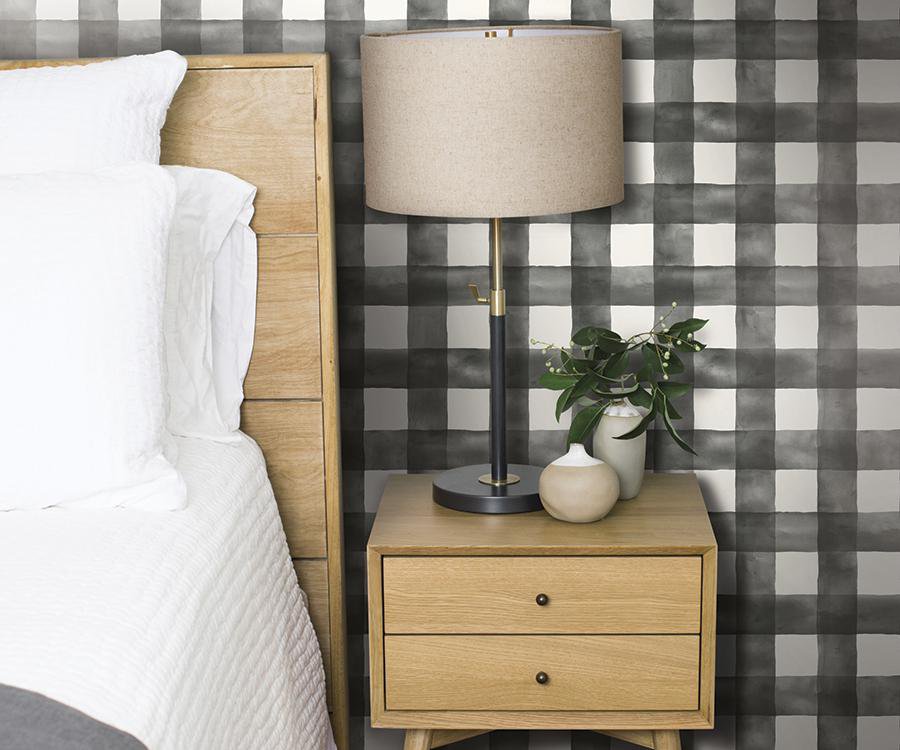 Chip and Joanna. The Fixer Upper reality stars are on a first-name basis with most of the country. Their popular, modern farmhouse style has become something of an obsession, creating a sudden demand for magnolia wreaths, inspirational wall quotes and oversized clocks on shiplap walls.
Until recently, people drove to Waco, Texas, to Magnolia Home at the Silos—a destination drawing up to 15,000 people a day—for Fixer Upper finds. Now, to the delight of local HGTV fans, many nearby stores carry the Magnolia Home line, making the look even easier to obtain.
Harrison House Market owner Julie Dake recently signed on to carry the product. "Her furniture is manufactured by a company that's been in business for many years but is designed by Joanna herself," Dake says. "It's beautiful but also very functional." Co-owner Lacy Mayfield believes the line's simplicity makes it appealing. "People have so much going on in their lives," she says. "They want to just come home and relax." It's hard not to become fans when watching this down-to-earth couple transform run-down Texas homes. "They're so relatable you fall in love with them," Mayfield says.
Miranda Eickmeyer and Stacia Massey, owners of Me and My House, are fans of the show and the flexibility of Joanna's style. "You can make it super modern or traditional," Eickmeyer says. The price of the Magnolia Home line has stayed as down-to-earth as its creators. "You assume if you see it on TV, it's something most people can't afford," she says. "But it really is affordable." Accessories start around $10. A dining room table might be around $799; a sofa, $1,299. Eickmeyer can speak firsthand about the value. "I've got the sofa and chairs and dining table," she says. "It is excellent quality."
Brashears Furniture has dedicated at least 4,000 square feet of retail space to the homey collection in its Berryville and Branson stores. "We have pieces throughout all the collections and can order anything," Brashear's Vice President Sam Warren says. "It's a good, solid value. Everyone we've sold it to has been extremely happy." And if you head to Seminole Paint and Decor Inc., you can even drape your walls in Magnolia Home—the shop carries the brand's wallpaper line.
So, if a Waco road trip isn't in the future, fear not. Fixer Upper favorites are available right here. "I'm really excited to just be a part of this trend that's happening and that we can offer it to our customers," Mayfield says.