Trends
Peek Inside a Picture-Perfect Budget Bathroom
Denise Wright with DKW Designs turns an outdated, crowded bathroom into a place of peace.
By Jenna deJong
Jun 2018
A combination of updated functionality and a Zen-like feeling is what Denise Wright, owner of DKW Designs, envisioned for homeowners John and Cyd Everett. The first thing to go was a built-in Jacuzzi tub; Wright immediately replaced the rarely used item with a soaking tub, using the same faucets to minimize cost while also opening up the room. Next she added charcoal gray tile to the walls and above that a mosaic tile of ivory, gray and tan to tie in the countertops kept from the previous design. The result? An enviously calming master bath.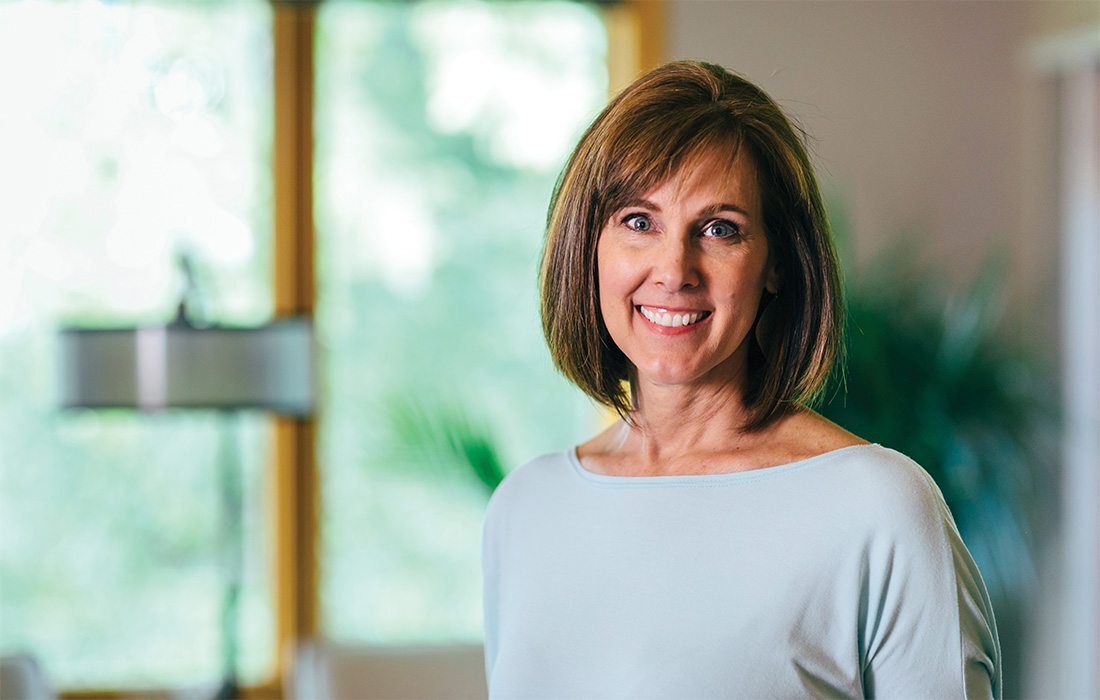 On Budget
For this project, DKW Designs owner Denise Wright had to keep her clients' cost-effective wishes in sight at all times. Updating and remodeling a bathroom can get pricey fast, especially if you're replacing major features. Wright shares some tips for people who want to follow in her footsteps. 
Know Your Tub
Homeowners John and Cyd Everett knew immediately their built-in, oversized Jacuzzi tub had to go. If the case is the same for you, Wright says to spend a little time exploring your options: "Soaking tubs come in all different sizes and price points, so do your research." Need extra help? She recommends a soaking tub with a recessed deck for a Roman tub filler as a more budget-friendly option. 
Tile Your Walls
Painted walls are still important in any room design but for an added touch, choose an inexpensive tile to pair with them. Wright recommends changing the direction to create a pattern and add interest. 
Be Savvy When Mirror  Shopping
Adding a large, full-length mirror can give your bathroom a feeling of elegance and grandeur, but that doesn't necessarily have to be reflected in the price. "Framed mirrors don't have to be expensive to make an impact," Wright says.