Trends
Home Trend to Try: Handmade Ceramics
A design-minded local recommends bringing style to your life with locally made ceramics.
By Jenna deJong
Jun 2018
Mara Dawn Dockery is a freelance graphic designer with a midcentury sense of style. Most of her clients are small business owners, so Dockery likes to give back by supporting other small businesses too (not necessarily her clients) and buying her latest obsession—handmade ceramics—from them rather than visiting big box stores like Pier 1 Imports. She suggests seeking out vendors at events like Artsfest or Cider Days. "I think the handmade trend is in response to the modern styling, and I love it because it feels so much more personal," Dockery says. Her favorite pieces are ones that don't look perfectly formed, like ceramics with misshapen handles. Place them in a modern kitchen to warm up the room or use them as functional pieces like mugs, spoon rests and utensil holders.
Read It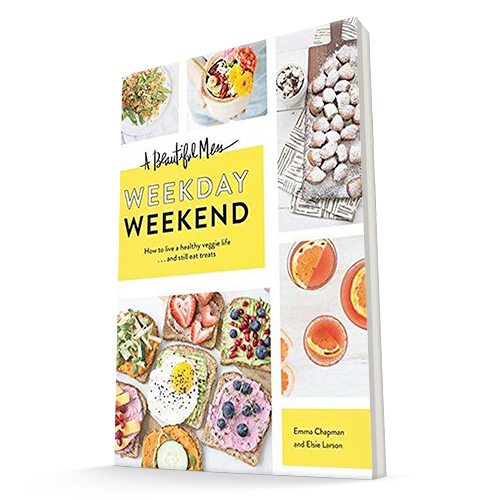 Are you in the market for a new book? Crack open Mara Dawn Dockery's recommendation for a cookbook that's all about living the good life—through healthful eating.

The Concept
Eat responsibly during the week and indulge on the weekends. Sound like the perfect meal plan? Mara Dawn Dockery recommends cookbook A Beautiful Mess Weekday Weekend: How to Live a Healthy Veggie Life…and Still Eat Treats by Springfield natives Emma Chapman and Elsie Larson. The book focuses on healthy eating while working in a few treats, which Dockery says makes for a realistic diet. "It makes better eating easier for people to achieve when it's not as extreme and is more part of a lifestyle." 

The Cover
Fun fact, if you think the cover of Weekday Weekend is oh-so-lovely: Dockery designed it! 

The Food
Are you ready to get started and looking for a tried-and-true recipe from the book to tackle at home? Dockery recommends starting with the Chipotle Sweet Potato Soup. 
To get inspired by colored handmade ceramics, Mara Dawn Dockery recommends following @eastforkpottery on Instagram. "The account mixes soft color palettes with neutrals and has an earthy, modern look," Dockery says.