Trends
A Princess Bedroom for All Ages
Home designer Misty Reynolds has been decorating the bedroom of her 11-year-old daughter for six months with one goal–to create a princess bedroom that works for her daughter now and as she gets older.
By Trinh Nguyen
Jun 2018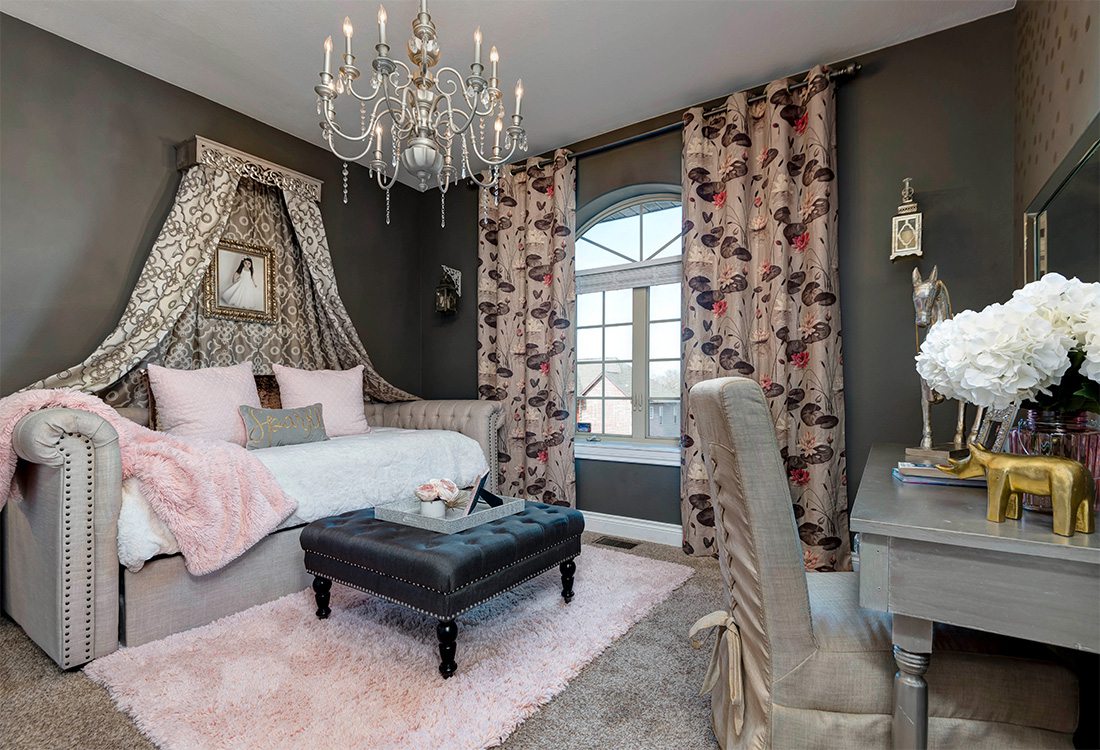 Misty Reynolds' 11-year-old daughter, Zoe, loves princesses, glitter and unicorns. But knowing that might change, Reynolds decided to create a sustainable design. "I wanted her room to reflect her ages and be something that she could grow into," she says. That's why the owner of The Design Co. opted for more sophisticated patterns while keeping the princess essentials.
Unlike a common princess bedroom with dolls and pink walls, Zoe's room has a vanity mirror, an ottoman to set drinks on, a plush fabric bed that can turn into a sofa when friends come over, metallic wallpaper and two unicorns installed at the entrance."She loves the unicorns," Reynolds says. "She has got these two doors, and [she pictures] it like the entrance to a palace, and the unicorns are guarding the gate."
Another element that Reynolds added to avoid too much of the princess-y vibe is linen fabrics, which help to soften the presence of shine and shimmer from the room's metallic wallpaper and accessories. 
Thanks to the elegant decor, Reynolds anticipates only a few accessory swaps as Zoe gets older. "Change out a few pictures on the wall and some pillows, and we're good to go," Reynolds says.
Designer Misty Reynolds shares where she shopped for the whimsical decor that made Zoe's princess bedroom extra special.  Photo courtesy SW Jones Photography.
Canopy Fabric
FM Stores Fabrics and More
2814 S. Fremont Ave., Springfield
417-882-9244
Light Fixture
Habitat for Humanity ReStore
2410 S. Scenic Ave., Springfield
habitatspringfieldmo.org/restore