Designers
Who to Follow: Springfield Artist Madeline Brice
Springfield native and artist Madeline Brice (@madelinebrice.art) shares her work—much of it deeply personal and all of it beautiful—on Instagram.
By Katie Pollock Estes
Jun 2018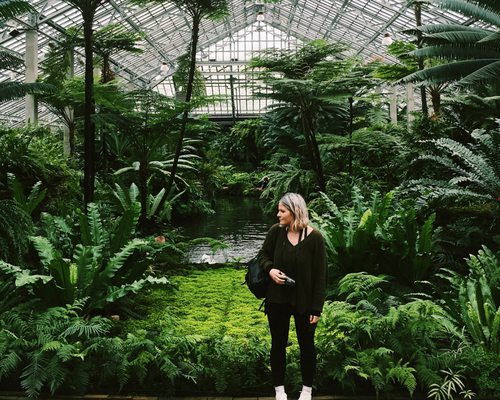 Follow for Green Goodness 

It's fun to see the different ways plants appear in Brice's posts. A favorite is this lush shot of Brice at the Garfield Park Conservatory in Chicago. It's a blend of architectural precision and wild, natural plant life. Photo courtesy Madeline Brice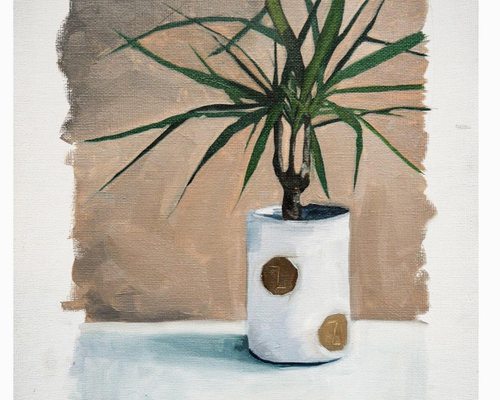 Follow for Amazing Art 

Madeline Brice's paintings, which often feature plants, showcase her striking eye for color and rich color palettes. She says much of her more personal work focuses deeply on self-exploration and identity-seeking. Photo courtesy Madeline Brice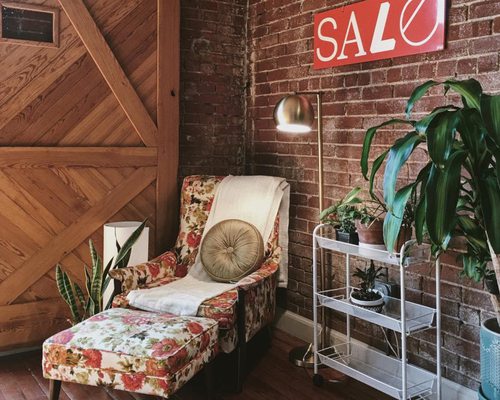 We love how Brice decorates her Springfield loft with lovely little finds, carefully put together into charming spaces—like this retro floral chair and ottoman that look so perfect beside a modern lamp and fresh greenery. Photo courtesy Madeline Brice
Tag us!
Is your Instagram full of local style inspo? Tag @417mag to be featured—and don't forget to follow us too! You can also email vivian@417mag.com and share your favorite local Instagram feeds.