Gardening
How to Pick the Perfect Summer Tomato
Tomatoes are versatile, delicious and readily available in 417-land. A local expert shares how to find the cream of the heirloom crop.
By Jennifer Johnmeyer
Jun 2018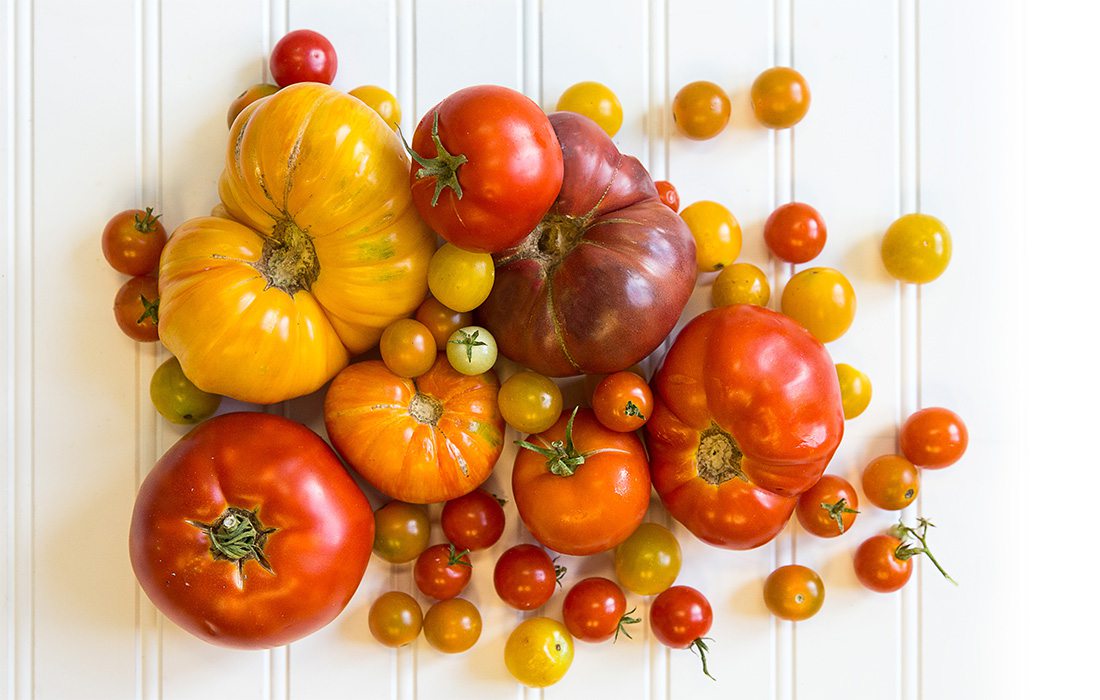 After a winter that lasted far beyond what we consider to be normal and acceptable behavior from Mother Nature, this 2018 season of rebirth and growth has felt particularly welcome. With so many healthy, fresh and delicious choices at our fingertips and local farmers markets in full swing, the only question remaining is how to get the most bang for your buck. Summer's ultra-sunny spotlight falls upon a garden star: the tomato. It is the hottest months that produce the cool beauty of unusual and downright tasty heirlooms.
How, though, to recognize quality when we see it? Our elders might have known when to thump and when to sniff, but when faced with these choices ourselves, knowing what to look for can feel a little overwhelming. We used to live in simpler times, when there were three tomato choices: red, green or little. To help you learn to shop like a pro, we turned to Curtis Millsap of Millsap Farms for four quick tips to make even the most uneducated feel like a tomato aficionado. And once you have your bounty, all that's left to do is dig in.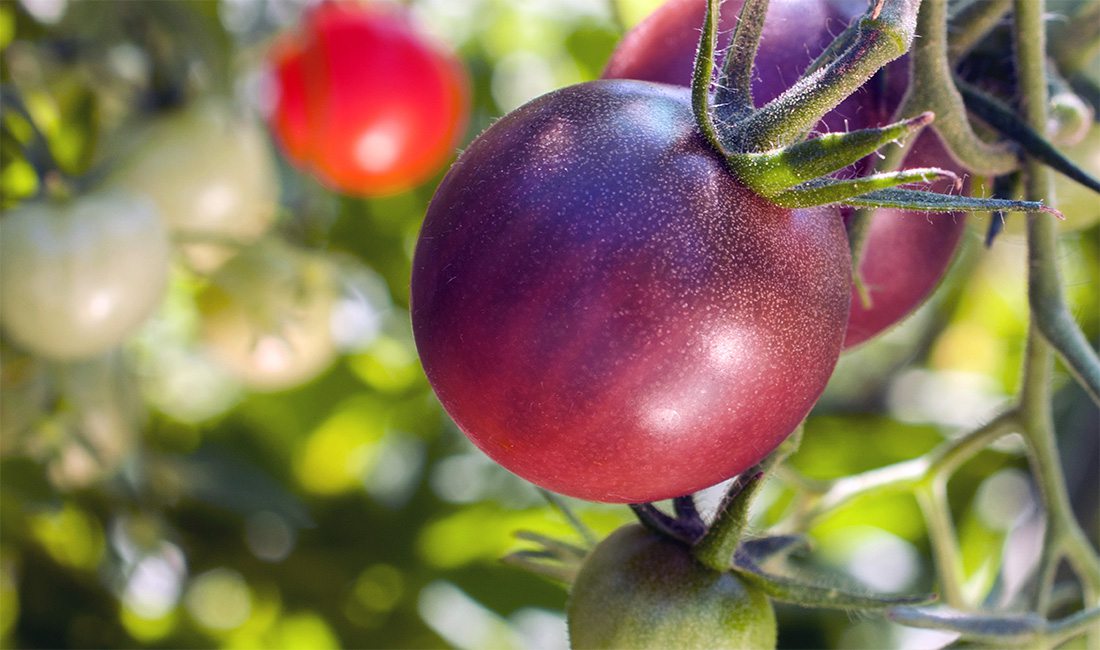 Four tips for tomato lovers
1. Know your heirlooms. "As far as heirlooms, the best flavored heirloom is probably a Cherokee Purple, followed by a Brandywine," Millsap says. The Cherokee Purple tomato has a dark color and rich flavor. The Brandywine, which is generally considered the gold standard of heirloom tomatoes, has a rosy-pink color and tangy flavor. Both are readily available throughout the Ozarks.
2. The smaller the tomato, the sweeter it tends to be. "Just remember that the bigger they get, they will lose sweetness," Millsap says. "Cherry and grape tomatoes are your sweetest."
3. Select tomatoes that have been grown in soil, as opposed to those in hydroponic systems. "I always say what makes a tomato taste good is variety," Curtis Millsap says. "But more than the variety, it is all about the growing method." He recommends ensuring that tomatoes have been grown in a healthy and mineral-rich soil; the wider the variety of mineral exposure, the better the tomato will be. "I can't emphasize enough what a difference that will make."  
4. Remember that beauty isn't necessarily everything when selecting your tomatoes. "If you love heirlooms, you have to be prepared for them being ugly," Millsap says. "They will naturally have cracks."