Springfield MO Homes for Sale
Ava Snyder, the 2012 MLS President for the Greater Springfield Board of Realtors, shared Christian County homes on the market that are perfect for everyone from first-time home buyers to empty nesters.
By Savannah Waszczuk
Nov 2012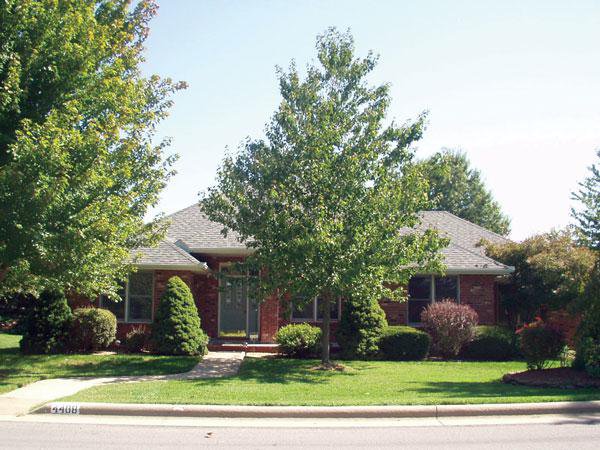 A Home For: Empty Nesters in Fremont Hills
When empty nesters shop for homes, they often want to be within 15 to 20 minutes of medical care, and they look for three bedrooms and three-car garages. "That gives them space to store things, like stuff for gardening or a boat," Snyder says. "They normally like smaller yards and brick for easy maintenance." This 1,828-square-foot all-brick home sits on a corner lot in Fremont Hills. It features three bedrooms, two bathrooms and a three-car garage. There's a wood-burning fireplace in the living room, plus a formal dining area and an eat-in kitchen. The home features upgrades such as new appliances, hand-scraped hardwood floors and ceramic tile. At press time, it was listed for $199,900 with Carolyn Douglas (417-830-7815) of Murney Associates.
A Home For: First-Time Home Buyers in Nixa
First-time home buyers typically shop for two- to three-bedroom, two-bathroom homes in the $85,000–120,000 price range, Snyder says. A perfect example is this three-bedroom, two-bathroom all-brick Nixa home. The kitchen features stainless steel appliances, beautiful cabinetry and a mosaic tile backsplash, and there are hardwood floors in the living area. At press time, the home was listed at $108,900 with Holly Stenger (417-880-1174) with Murney Associates.
A Home For: Growing Families in Ozark
Growing families often shop for homes that are at least 3,000 square feet. "They like two stories or walk-out basements," Snyder says. This 3,009-square-foot home, located in Ozark's Quail Run subdivision, is ideal. It features four bedrooms, two-and-a-half baths, a three-car garage and a basement. The kitchen boasts updated appliances and a tile backsplash, and the space features new light fixtures and carpet. It's located in the Ozark School District and was listed for $199,900 with Stacey Clem (417-887-6664) of Coldwell Banker-Vanguard at press time.