Winter Refreshers
Winter rejuvenation is the new spring cleaning. Instead of cold and dreary, make your home warm and cheery this season with a few maintenance and cleaning tips from 417-land professionals.
By Dayle Duggins
Nov 2012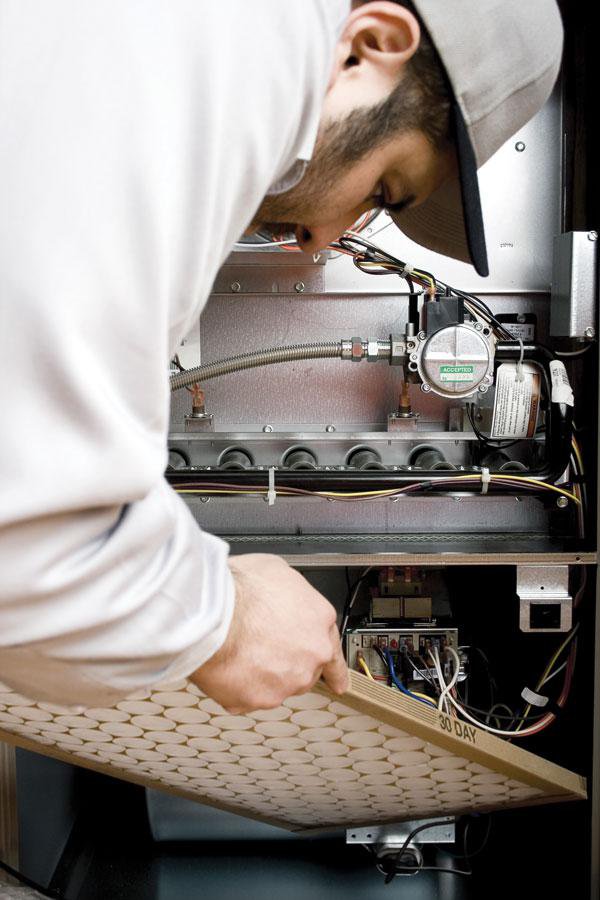 Change Your Filter
If your furnace filter hasn't been changed in three months or more, the time to do so has arrived, says Terry Mooneyham, owner of The Handyman Company (Springfield, 417-886-9654, thehandymancompany.com). While some filters swing down from the ceiling in a grate, making them easy to change, others are in the furnace cavity itself. To change the filter on your own, look for its size written on the side, and head to any home improvement or hardware store. Instead of always keeping tabs on a filter's expiration date, Mooneyham suggests buying a permanent filter and washing it every three months. 
Insulate Your Water Pipes
Typically, older homes with crawl spaces make pipe insulation fairly easy. First, wrap an electrical heat tape strip around the pipe, followed by insulation and foil tape. If you have a crawl space, closing up its door and foundation vents will keep out cold air, making the pipes less prone to freezing. Pipes a foot or so away from your home's foundation are less likely to freeze, Mooneyham says.
De-clutter
While de-cluttering often seems like an endless cycle, Cheryl Sameshima of DomesticAide (Springfield, 417-862-4414, domesticaide.net) says having a place for everything is extremely important. By creating a designated spot for everything, you'll train yourself to habitually place things where they belong. First, willingness to be organized is a must. If you're in a home with a lot of clutter, start one room at a time.
Reorganize Your Closet
Letting go of precious clothing in your closet can be difficult. Sameshima recommends creating some sort of timeline to help guide the process. Separating winter and summer clothes and color-coordinating can make finding the perfect outfit a bit easier. If you find a piece you haven't worn in a year or longer, let it go.