Such Great Heights
Nestled in the middle of Springfield, the University Heights neighborhood boasts a prime location, dozens of charming homes and a one-of-a-kind sense of community.
By Kathryn Bennett | Photo by Kevin O'Riley
Nov 2013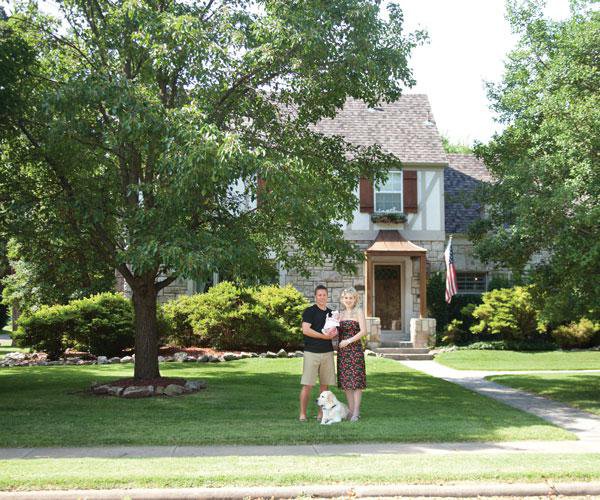 From the friendly atmosphere to the wide mix of architectural styles, the University Heights neighborhood is a fantastic place to live. No two houses here are exactly alike and, unlike many modern neighborhoods, many of the homes here were built in the '30s, and some even date back to the '20s. Interspersed between the mature homes are more recent builds, creating quite an impressive mix. 
"The neighborhood has an old charm to it," says Mindy Hoff, who lives there with her husband, Tom, and their new baby, Blake. "People walk their strollers and their dogs through here." And there are plenty of chances for the residents to build relationships, as the neighborhood features two neighborhood garage sales and a Fourth of July parade every year. And the fun continues in the fall. "Halloween is also a great event," Mindy says. "People come from different neighborhoods to trick-or-treat here." 
Tom is the vice president of the neighborhood association, so the two know first-hand how friendly its residents are. "Any time there's a missing cat or dog, an e-mail goes out to all the neighbors, and everyone tries to help," Mindy says.
After six years of living in University Heights and recently having their daughter, the Hoffs aren't sure where the future might take their growing family. But one thing's for sure—they will always treasure their time in University Heights. "It gives me anxiety to think about leaving, because I love it so much," Mindy says. "I would love to raise a child in this neighborhood. It took a couple of years to find the right house."