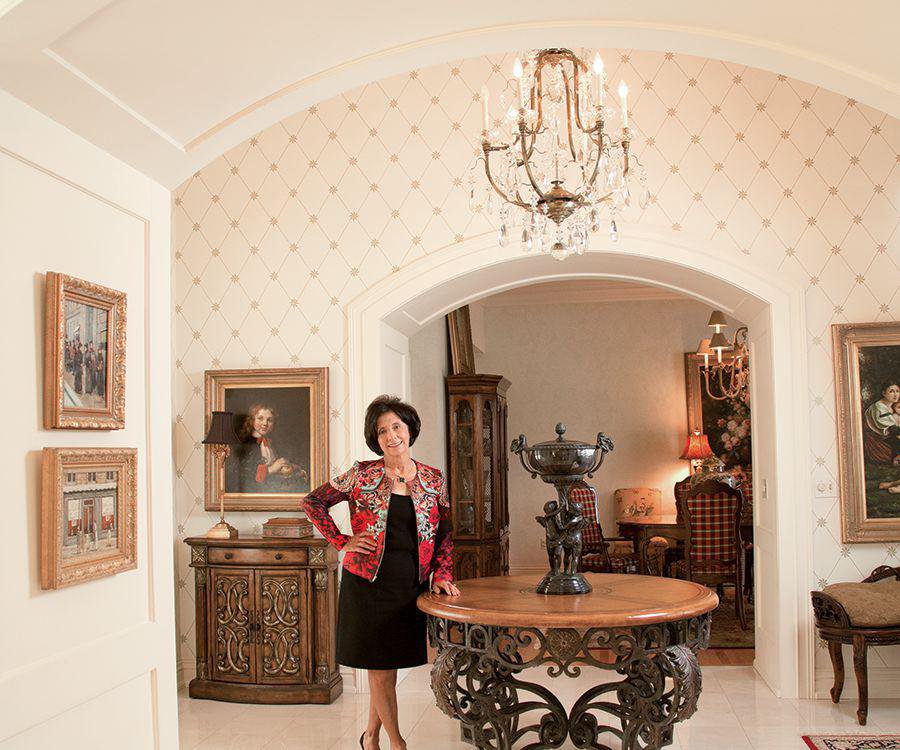 Inviting Entrance: Lee Haik stands in her home's entryway by a Maitland-Smith century table she's had for almost 20 years. The space is decorated with Schumacher wallpaper in a trellis pattern and complete with a Hart crystal chandelier, which her husband wanted since the home's other chandeliers are iron. Haik's love of oil paintings in evident in here and several other rooms of the home, and she says the subtle arches that lead from room to room are one of her favorite features. "There's a real warm feeling to a home that has curves," she says.
Countryside Details: This lamb figurine is beside a mirrored wall in the Haiks' living room. Lee found it many years ago, and loves lambs because they are very French country, she says.
Warm Nights: Haik says she loves to use this room for entertaining. There is ample seating for when family and friends come over. The red vases add a pop of color to the room and coordinate with the jewel tones she uses throughout the home. The pillows display a French fleur-de-lis, tying in all the French details of the home.