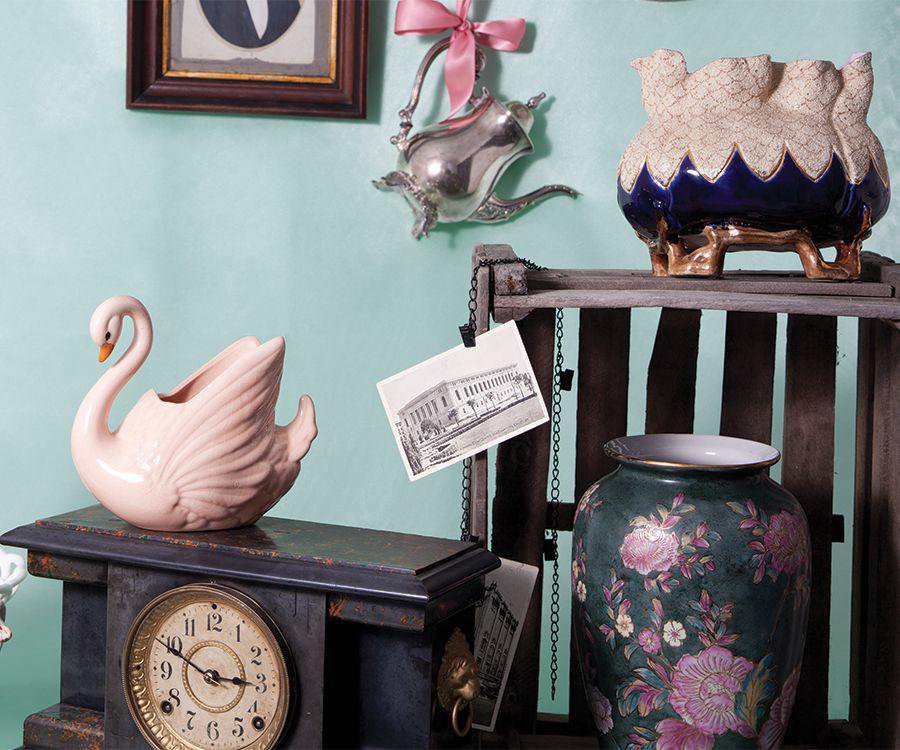 ​
Relics Antique Mall
2015 W. Battlefield Rd., Springfield, 417-885-0007, relicsantiquemall.com
With more than 500 booths and a 90,000-square-foot event center, Relics Antique Mall is an ideal spot for browsing away the afternoon. "It's a bargain hunter's paradise for home décor," says owner Beverly Robb. Browsers will find pieces from different eras including Victorian, industrial
and mid-century.  
Leola's Vintage Home and Garden
5219 N. 17th St., Ozark, 417-581-1366
When you walk into Leola's Vintage Home and Garden, you might find primitive, vintage furniture and home décor in addition to garden, yard and porch décor. "It's more of an eclectic blend," says Kelli Martin, owner. "We have something for every room in the house, and their outdoor spaces."
Ozark Treasures
2510 S. Campbell Ave., Springfield, 417-882-2400
Ozark Treasures is a great place to find any home décor you need. Manager Tracy Mobbs says that they have a better price point on furniture than other flea markets in the area, and Ozark Treasures has it all. "A lot of customers that shop here have their home furnished from here," Mobbs says.  
Mike's Unique Collectible & Antique Flea Market
3335 W. Sunshine St., Springfield, 417-869-5400, mikesunique.com
Mike's Unique is one spot you don't want to skip. With more than 200 vendors, Mike's has quite the selection. "We're a hybrid mixture of antiques and collectibles, flea market items and household goods," says owner Mike Cook. Mike's sells mostly American-made antiques that can be a real bargain if you know how to restore them. 
Finders Keepers
2321 S. Campbell Rd., Springfield, 417-888-0050, finderkeeper.co
If you're looking for quality furniture at an affordable price, stop in to Finders Keepers for a step back into time. "Our goal is to restore history," says manager Darla Stahl. "We are really big on rare pieces from the 1800s and 1900s." Finders has paintings from local art, antique furniture and tons of other home décor items, and something is always on sale.