Spaces
Wallpaper's Great Return
In homes around 417-land and all over the country, the recent resurgence of wallpaper has brought it to life in a whole new way.
By Kelsey Brown
Nov 2015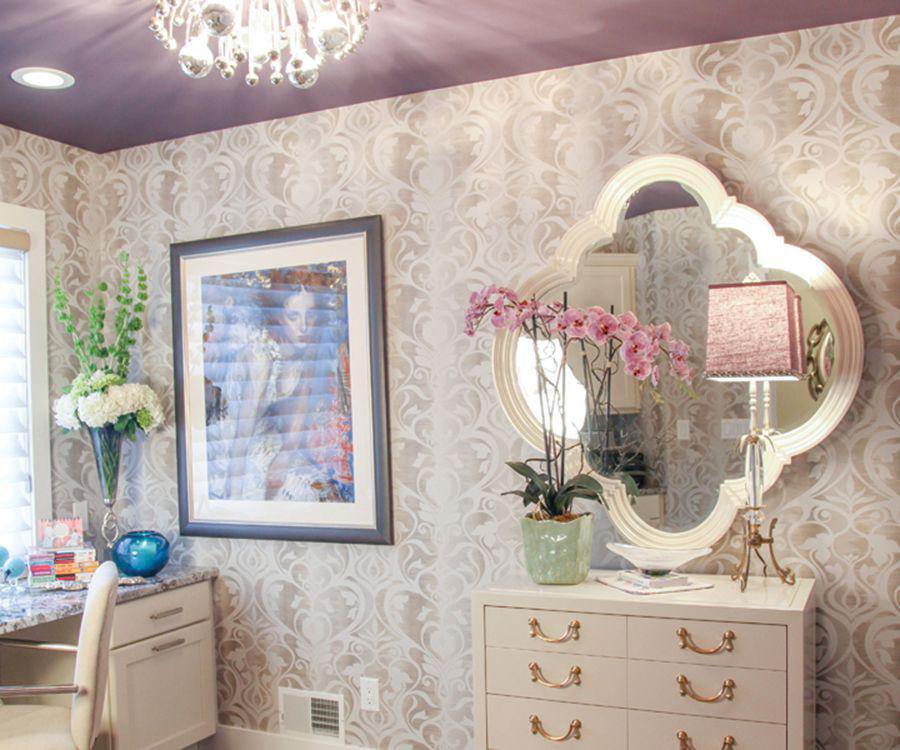 When most of us think of wallpaper, we think of entire walls coated in a classic vintage floral or a delicate damask pattern—a home interior trend that had somewhat fallen to the wayside. But over the last few years, the world of interior design has seen a sudden rebirth in wallpaper. And it's not just being used as a backdrop anymore. "Wallpaper has always been used as a very classic form of décor," says Obelisk Home co-owner and interior designer Nathan Taylor. "But the thing that's different about wallpaper now, rather than in the '80s and '90s, is that now wallpaper is being used as a textural tool to make wall art or to help define a space."
Textured wallpaper is a particularly popular variety. A collection of fibers, textures and layering are all used in an artistic fashion to bring a room to life, adding a whole different dimension to the design of a room.
Another trend in the world of wallpaper is color. "Bold, colorful patterns are also being reintroduced with very vibrant color palettes," Taylor says. Although powder rooms and dining rooms are the most popular locations for wallpaper, it's not uncommon to see those bold, colorful varieties installed inside cabinet drawers, behind sinks or in between steps on a staircase to inject color and personality.
And while covering an entire space with wallpaper can still happen, the days of full wall coverage are likely waning. Homeowners these days are using it to add dimension or highlight certain areas.
Marcia Davis has been the store manager at James Décor for nine years, and she says wallpaper is popular among all ages. "The less traditional consumer is more likely to go for a cork or wood textured wallpaper," she says. She describes one of the advantages to wallpaper as being able to tear it down and start fresh. 
But when it comes down to expenses, wallpaper isn't always the more affordable option. Davis and Taylor agree that classic wallpaper designs give a nod to great architectural elements and bring a sense of tradition into a home. And although wallpaper may fade again over time, the trend will likely stick around for a while.