Food
Broc Your Socks Off
A local farmer shares how to grow the best broccoli in our 417-land climate, and we share four locally created recipes that are sure to have you eating your veggies all season long.
By Savannah Waszczuk | Photo by Vivian Wheeler
Nov 2016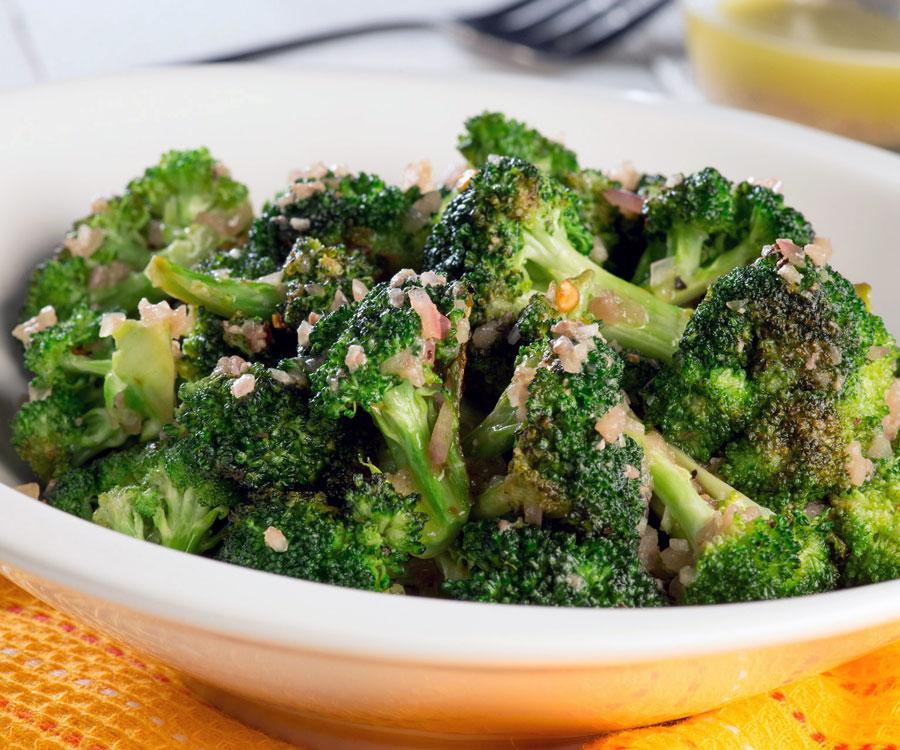 Broccoli is equally as popular a little closer to home, where several vendors at 417-land farmers markets sell the veggie during both spring and fall harvests. McKenna Family Farm (3265 State Highway F, Branson, 417-593-9890, mckennafamilyfarm.com) operates a pumpkin patch and sells a variety of seasonal vegetables both on the farm and at markets in Ozark and Branson. The farm also puts 200 broccoli plants in the ground each spring. "It's a great vegetable to start early," says farmer and family member E.J. McKenna. For Missouri, this means that you can plant your spring crop around the first of April, and if you're planting for fall you'd plant it around the first of August. If you are planning to grow your own, McKenna says there are a few important things to know. "Broccoli takes cold weather, but it doesn't take heat very well," he says. "You want to plant it early enough or late enough that you're missing those warm days of summer." On the opposite side of things, don't worry if temperatures take a dip. "One or two frosts won't hurt it," McKenna says. "Some people may say it even makes it sweeter."  
When starting broccoli seeds in the ground, you should space them roughly two feet apart, and you should leave two to three feet between each row. "When the plants get bigger, they will fill that area," McKenna says. You can expect to see your first head of the vegetable in nine to 10 weeks. Broccoli also likes a little compost, and it particularly does well with nitrogen. "Once that first head emerges, if you have extra compost, throw some more on there," McKenna says.
If you're not up for playing farmer, we suggest you pick some broccoli up from the McKennas or any other vendor, then head into the kitchen and get cooking. After we asked culinary experts at Springfield-based The Food Channel how they like to chomp on this popular green, they developed the following recipes for Broccoli Cauliflower Salad and Seared Broccoli. We also headed to the 417 Test kitchen to do a little research ourselves, and we created recipes for a great Simple Garlic-Roasted Broccoli and a Creamy Broccoli Cheese Soup.