Home Profiles
Haden Long's Home
Peek inside interior designer Haden Long's picturesque Rountree home.
By Savannah Waszczuk | Photos by Brandon Alms
Nov 2016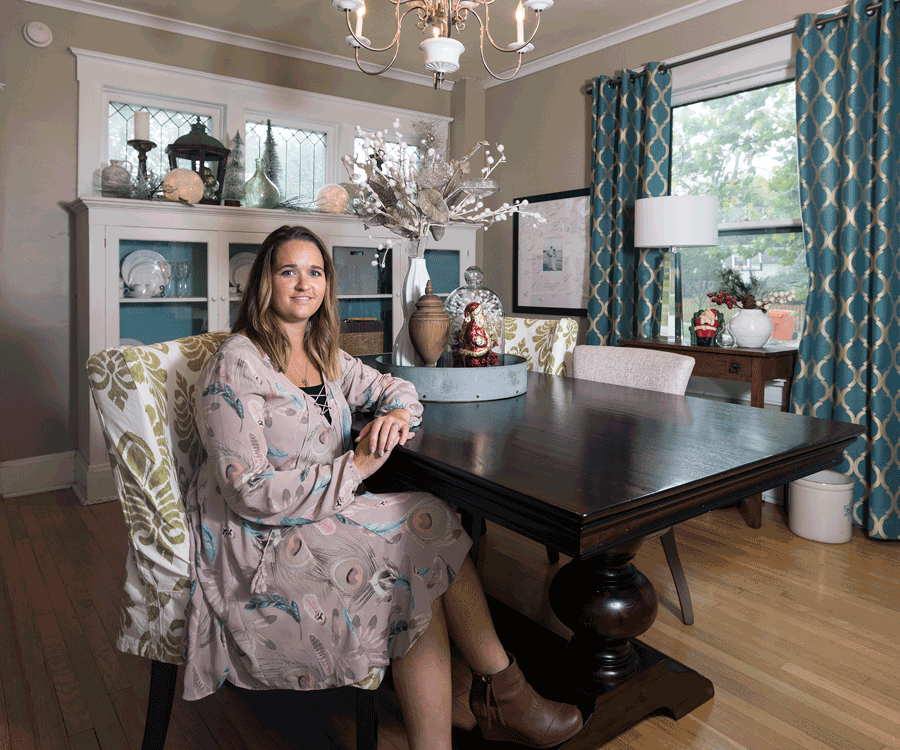 In March 2014, interior designer Haden Long opened Ellecor Design & Gifts, a home decor and furniture store in Springfield's Farmers Park development. Long says the shop's merchandise is best described as cozy, crisp and eclectic—the same three words she uses to describe the interior of her picturesque Springfield home. Take a look inside the space, which Long happily shares with her husband, Brady, and their two daughters: 3-year-old Elliot and 2-year-old Adalyn.


Living Room
The family spends the majority of their time in the living room, where a custom Norwalk sofa takes center stage. The piece provides the perfect amount of comfort packaged in a clean, tailored finish. "That sofa is constantly cuddled on by kids," Long says. "It used to be cuddled on by dogs. It has been through the ringer. It's Norwalk—which is a brand we sell at the store—but I bought it before we even opened." Brady's guitar is displayed in the corner of the room, and built-in shelving provides the perfect spot to show off family photos, books and other mementos.
Elliot's Room
Brady and Haden transformed Elliot's nursery into a toddler room. The space features a gray-and-white chevron wall that Long painted herself, and a teal shag rug adds a bit of texture. The trim and pine hardwood floors are all original to the home, as are the first level's white oak hardwood floors.