DIY
Holiday Green Galore
Your Christmas tree isn't the only way to incorporate some natural-looking greenery into your home. Cathy Cooley with The Market has recommendations on how to work garlands into your home decor for the holidays.
By Claire Porter
Nov 2016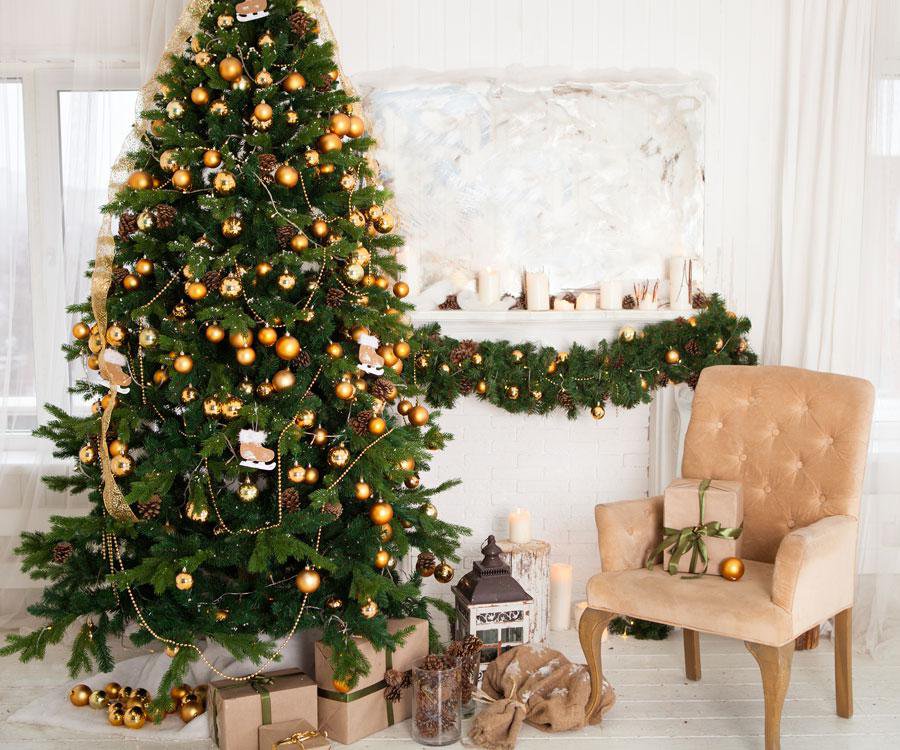 A Light Touch
Sometimes simple arrangements can make a serious statement. Cooley recommends wrapping a garland in battery-powered twinkle lights and piling it into a wire basket, glass bowl or lantern. Place your arrangement on a big wooden farm table, or let it light up a hearth or fireplace. 


Festive Fire
Warm up your hearth with more than just fire by draping your mantel in garland. If your mantel is deep enough, you can go with a sturdy, stiffer garland. Cooley says you can create entire tablescapes on your mantel using candles, jars and ornaments or even layering multiple garlands for depth and visual interest. 


Wrap It Up
One of the most common ways to use garland is to drape it on or coil it around stairway banisters. Cooley says you want to use a loose, pliable garland with simple greenery that you can dress up with lights or ribbons or decorate year after year depending on what's in style. 


Wintery Windows
Forgo the tired tinsel and line the inside border of your windows with garland for a little peek of green. Jazz it up by hanging a simple wreath in similar colors or by placing electric or battery-powered candles in your windowsill. Flexible, lightweight garlands are best for this use, according to Cooley, because you will have to adhere them to your window ledges using tape, hooks or nails. 


Looking Up
For an unexpected touch of green, drape a simple garland in a chandelier. Cooley's advice is to not use anything too ornamental, or else it will compete with your chandelier. "It adds just a touch of something, and it draws your eye up," she says. For an extra touch, gathered branches, ornaments or ribbons can glam up a simple garland.
---
If you want your garland to last longer than ol' Frosty the snowman does in the warm Missouri sun, Cathy Cooley with The Market has a few tips for getting the most greenery for your green.

When shopping for your own garland, Cathy Cooley with The Market recommends paying a little bit extra for a sturdier, higher quality garland. "Spend a few extra dollars and get a decent one," she says. "You can use it over and over, and you can use it so many different ways." Cooley recommends buying a simple, natural-looking garland without a lot of ornamentation. That way, it will stay in style for years and can be decorated to match just about any decor or theme you choose each year.

The other key to making your garland last is storing it well. After the relatives have left, the presents have been opened and the snow starts to melt, it can be tempting to shove your garland into a plastic box until next year, but this can smash and damage the garland and wear it out long before its due. Cooley suggests buying a sturdy storage bag from places like Frontgate. These bags are made specifically for garlands and are made out of heavy duty plastic or canvas and come with a zipper. Bags like this prevent the delicate details and natural-looking foliage from getting bent while hibernating in your basement or attic.