Projects
Merry and Bright Lights for Your Home
Don't let the chore of untangling your outdoor Christmas lights steal your holiday joy. Hire a professional to give your home a seasonal glow without the fuss.
By Jennifer Adamson
Nov 2016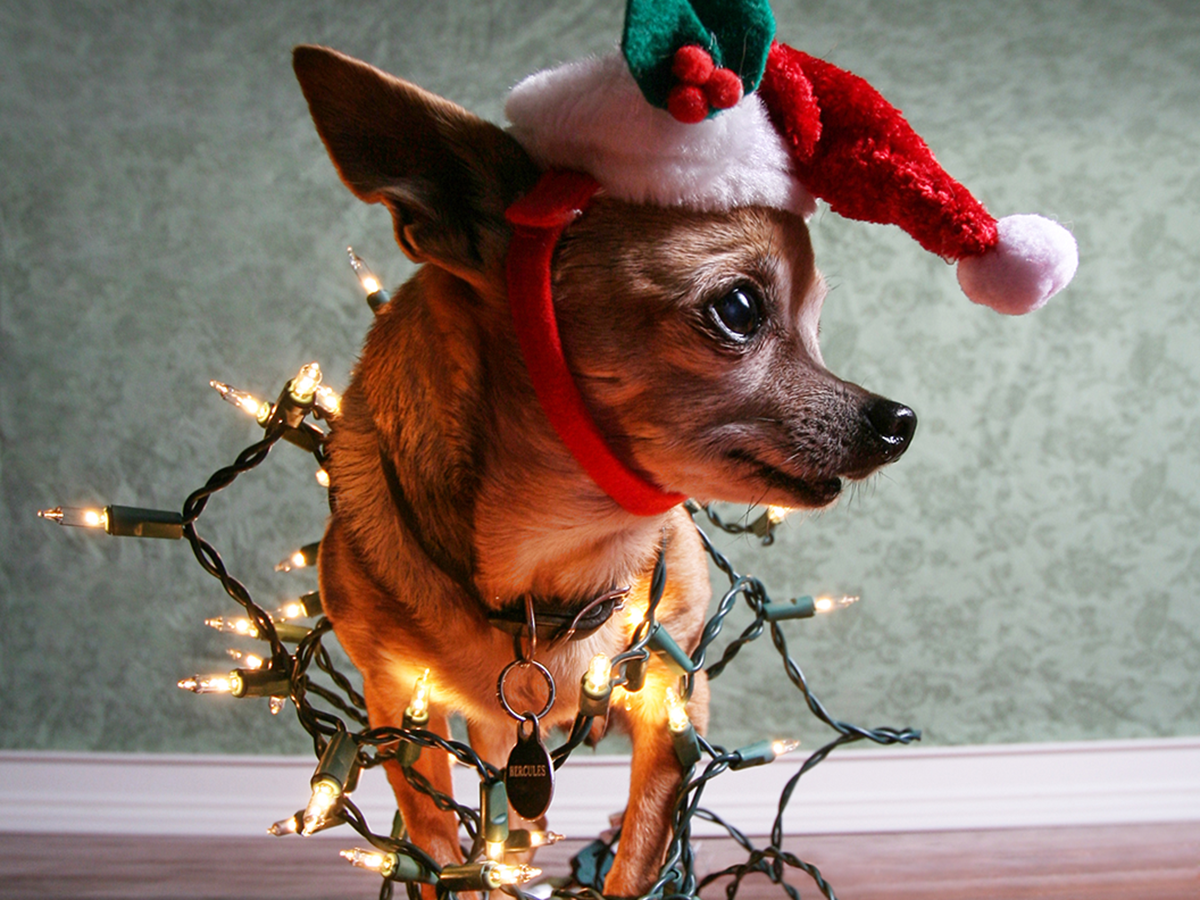 Nothing says Christmas like twinkling lights. Whether your style is colorful or white, understated or over-the-top, decorating your home with those sparkling strands is a sure sign that Santa is on his way. But hanging them can be exhausting and dangerous, and even the simplest projects require a good bit of know-how if done the right way. This year, why not let one of Springfield's outdoor companies handle the hard work for you? Their experts can transform your home from boring to festive in no time, freeing you up to find those last-minute gifts and the perfect cookie recipe for you know who.
"It really is one less thing for somebody to do," says Dallas Hord, owner of Vision Landscape. "And we do everything, so you literally don't have to lift a finger." The process begins with a call to request a free estimate from a technician, who comes to your home to discuss design options and measure the linear footage of where you want lights. Most people decorate the gutter line and front eaves, if not the entire roofline, but bulbs can also be wrapped around columns or used to illuminate the perimeter of your driveway or landscape beds. "It really depends on the customer's budget," says Hord. "A lot of people just want something simple to give them nice color. On other houses, we do a lot more." Many of Vision Landscape's clients use custom-cut strands, while others prefer to have the company install lights they already have on hand. If you choose the former, you get energy-efficient LED bulbs rated to burn for 50,000 hours and warrantied for five years. A basic package starts at $625 and includes installation, removal and storage during the off season, and maintenance. If you use your own lights, you're just charged per hour for labor. Lights are put on a timer, so you don't even have to remember to turn them on.
The concept is similar at Ozark Outdoor Services. Co-owner Pete Buckler and his team install Christmas lights on close to 100 residential, commercial and government properties each year. "We provide everything and take care of the customer from beginning to end," he says. Free estimates include how much lighting is needed, starting at $4.55 per linear foot, as well as installation, upkeep, removal and storage. At no extra charge, customers can see a 3-D photo of their home with the selected design before the job begins. In addition to traditional rope lighting, holiday shapes can be tied into each strand, and a timer makes for easy enjoyment. "Everything is very custom," Buckler says. "The price can be $400 or into the thousands." 
At both companies, the owners say hiring a lighting technician is the way to go. You don't have to make multiple trips to the hardware store, stress about whether your work looks good or waste time needed for other Christmas chores. But the most important factor to consider is personal safety. "For most customers, the magical day [to put up lights] is Thanksgiving, and then we start removing lights the first couple weeks of January," Buckler says. So when freezing temperatures bring sleet, snow and ice, let the pros fight those treacherous weather conditions. "There are too many variables for a homeowner," Hord says. "You're talking about not only getting up on roofs that could be slippery but also dealing with electricity. We have the equipment and knowledge to handle the job."


Who To Hire
These local companies can make all your Christmas lighting dreams come true.

1531 N. Commercial Rd., Nixa 
6002 S. Campbell Ave., Springfield