DIY
Make Your House Smell Amazing with Simmer Pots
As the season changes and family and friends gather, simmer pots are one of the easiest ways to fill your home with all-natural aromas.
Written and photographed by Heather Kane
Nov 2017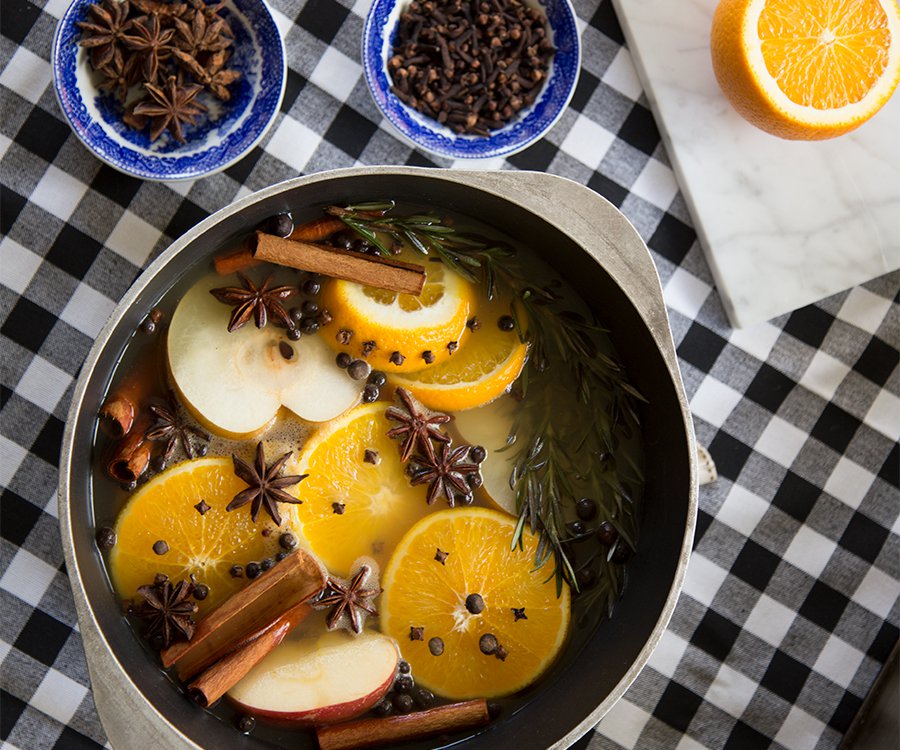 Powerful scents have the ability to enhance one's mood. Even more extraordinary, a memorable scent can actually help our ability to memorize and remember certain things—like the smell of cinnamon bringing you back to your mom's warm apple pie baking in the oven.
The holidays are all about memories, and, sure, you can bake until your heart is content, but another option to fill your home with the aroma of the holidays is to throw your favorite smelling goodies in a pot and let the fragrances meld together to create your own concoction of scents that will have everyone talking about tales of the past.
The best part is it's super easy, and the pot can last up to two full days. Just remove from the burner and set aside until day two. Simply add more liquid and return to a simmer. Impressing your in-laws just got a whole lot easier. 
 

How to make a spicy citrus simmer pot 

Ingredients: 
3 large oranges
1/4 cup cloves, pressed into citrus slices 
4 cinnamon sticks
2 apples
4 sprigs rosemary
1/4 cup star anise
1/4 cup allspice, whole
1 cup apple cider
2 cups water 
To prepare:
Slice oranges and apples and place into a large pot. Add spices and rosemary and then pour liquids into pot. Let simmer on medium heat. Add more water as needed.