Home Profiles
Peek Inside Stephanie Hornickel's Christmasy Home
Design enthusiast Stephanie Hornickel transforms her home into a vintage Christmas wonderland.
By Jenna deJong | Photos by Brandon Alms
Nov 2017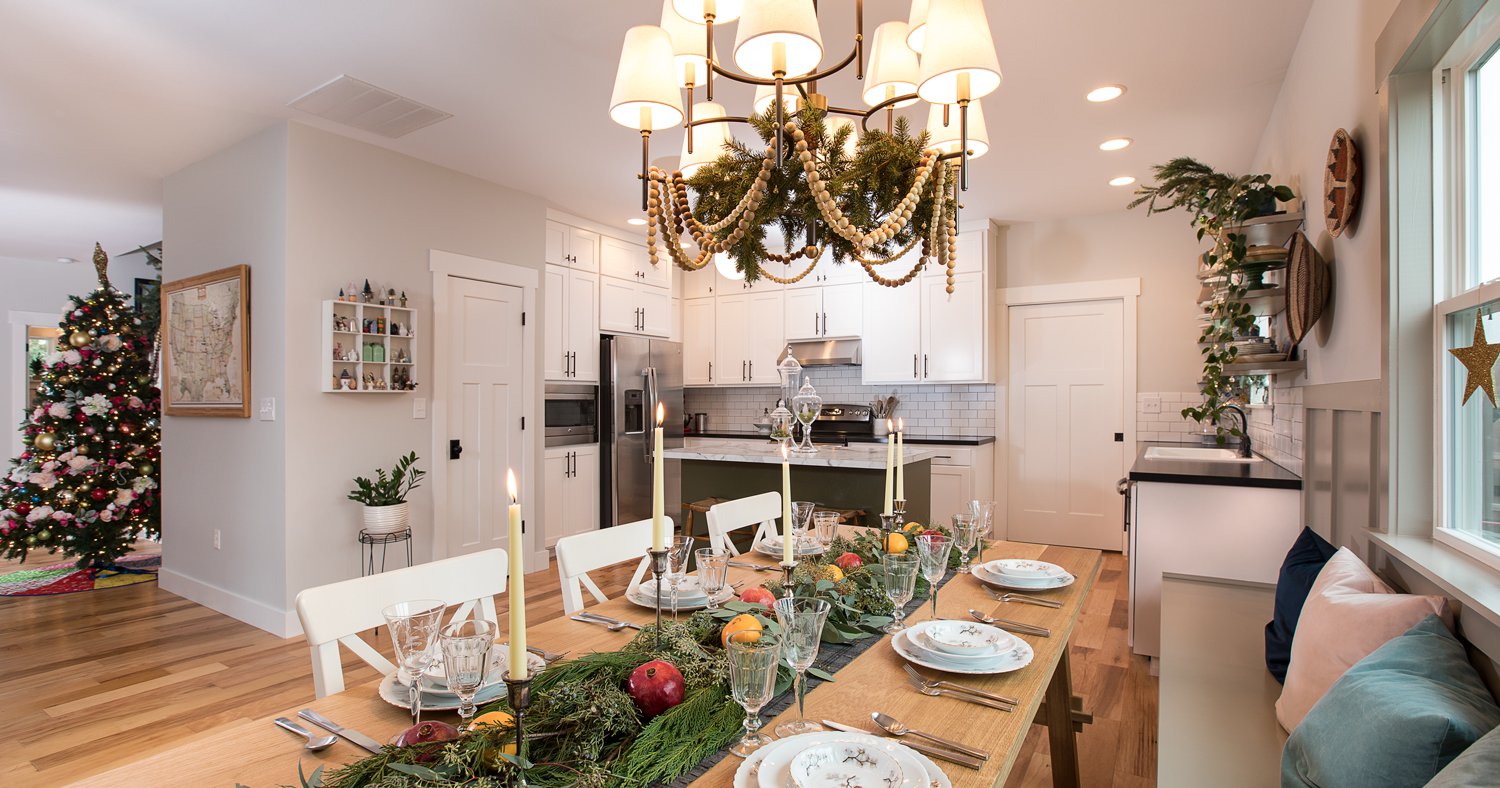 "When people ask me what I do for a living, I never know how to answer and just tell them it depends on the day," Stephanie Hornickel says laughing. Hornickel works from home managing a hodgepodge of jobs, and this couldn't describe her better. As a stay-at-home parent, she spends her days as a visual merchandiser and landscape designer, also creating custom florals. Her tastes vary from English cottage to vintage to eclectic, and she enjoys each day for the variety it brings. 

"I hate routine, and when I'm in one, I get antsy and stagnant," Hornickel says. "I love keeping busy, and I think that's why I love decorating. It's not stressful. It's creating and gives me a chance for some quiet time." 

A mind-set like this is needed for someone who plans to decorate her house with more than 50 odds and ends. Each Black Friday, Hornickel's husband, Joel, sets out the trees, hangs the lights and brings out the boxes of Christmas decorations; the next weekend is a tradition for the Hornickels where the family hides a pickle ornament and decorates three Christmas trees, two of which are for just her kids and one of which is a themed tree. 

This year's theme took on a botanical feel, and the main-level Christmas tree is what Hornickel focuses on before moving on to the rest of the house. Hornickel says her decorating spurred from her love of design and from her family's own decorating styles when she was growing up. 

"My house growing up was so small, and my mom loved themed trees, but my sister and I wouldn't allow it because we loved the handmade ornaments," Hornickel says. "Now, I like to bring in the crazy ideas and fun and with the house all decorated, it feels cozier during the winter months." 

Hornickel has found she also loves the idea of themed trees. But to ensure her two kids get into the spirit of the holidays, she allows them to decorate two smaller trees with hand-me-down ornaments, crafts and gifts. 

Most of Hornickel's decorations are from flea markets or were gifts, crafts or swaps with her sister. Each year, she chooses a new spot for each item. "There is no rhyme or reason," Hornickel says. "I think that's also part of being in design is that putting something old in a new place changes the way it looks, and I like that."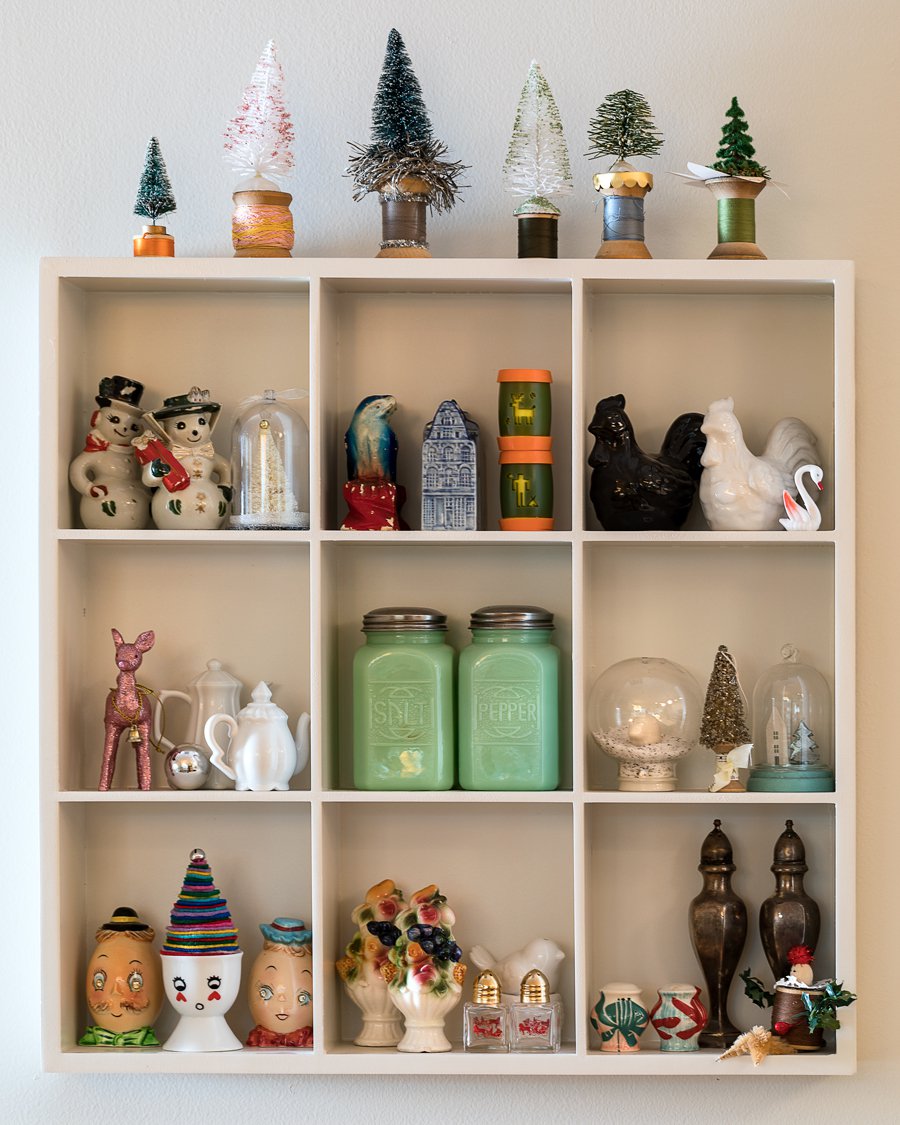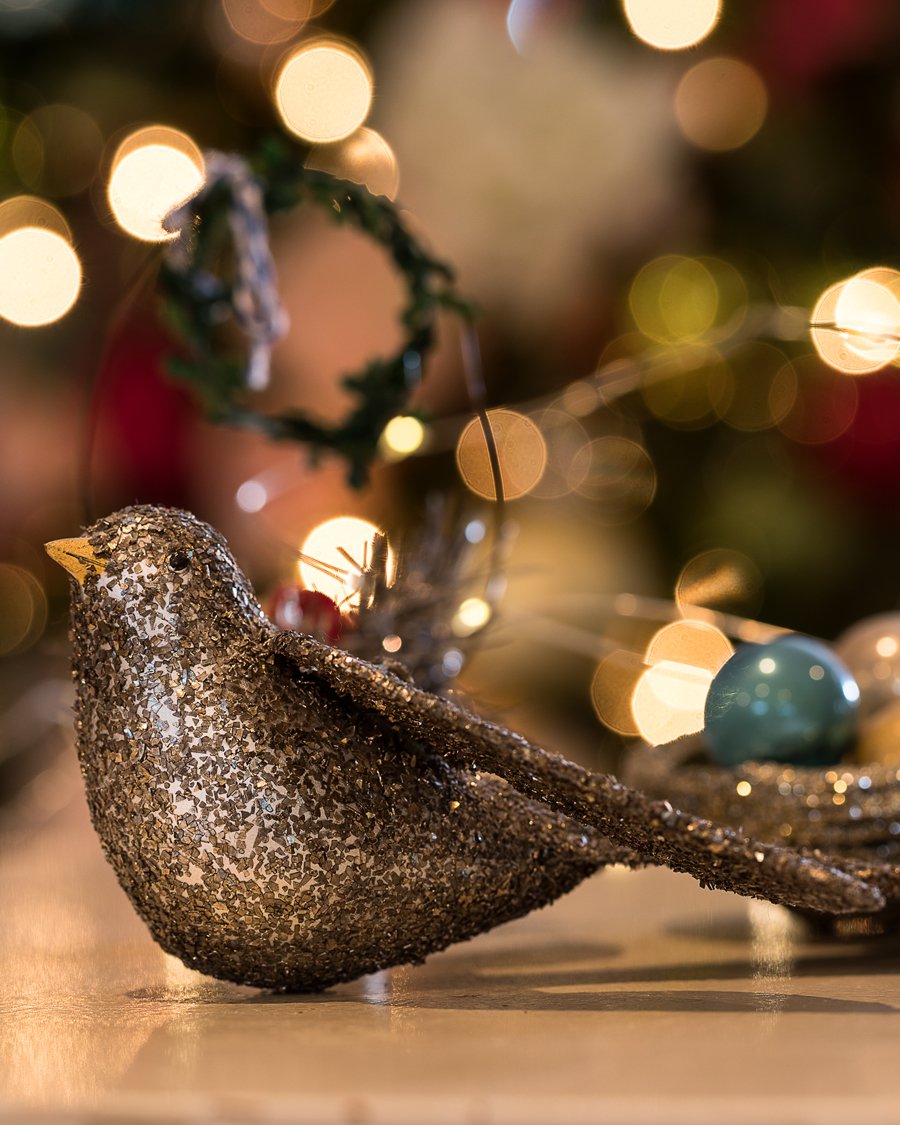 Perfect Pair
Hornickel's shelf is 2 feet by 2 feet, and it holds a salt and pepper shaker collection. The rusted silver shakers were an impulse buy and the start of the collection. She now has 16 sets, some of which are not featured. "I have collected [the shakers] from relatives who have passed away, or people have given them to us as gifts, but I won't buy them just to buy them," Hornickel says. 


A Tiny Touch
The fragile bird trinket was a gift from a friend. At the time, Hornickel was in the process of collecting bird figurines. "When I'm currently obsessed with something, I tend to get some gifts of that something," Hornickel says. The figurine is small and can sit in the palm of a hand; it normally rests on a shelf somewhere in the house and fits with the whimsical decor style because of its vintage color.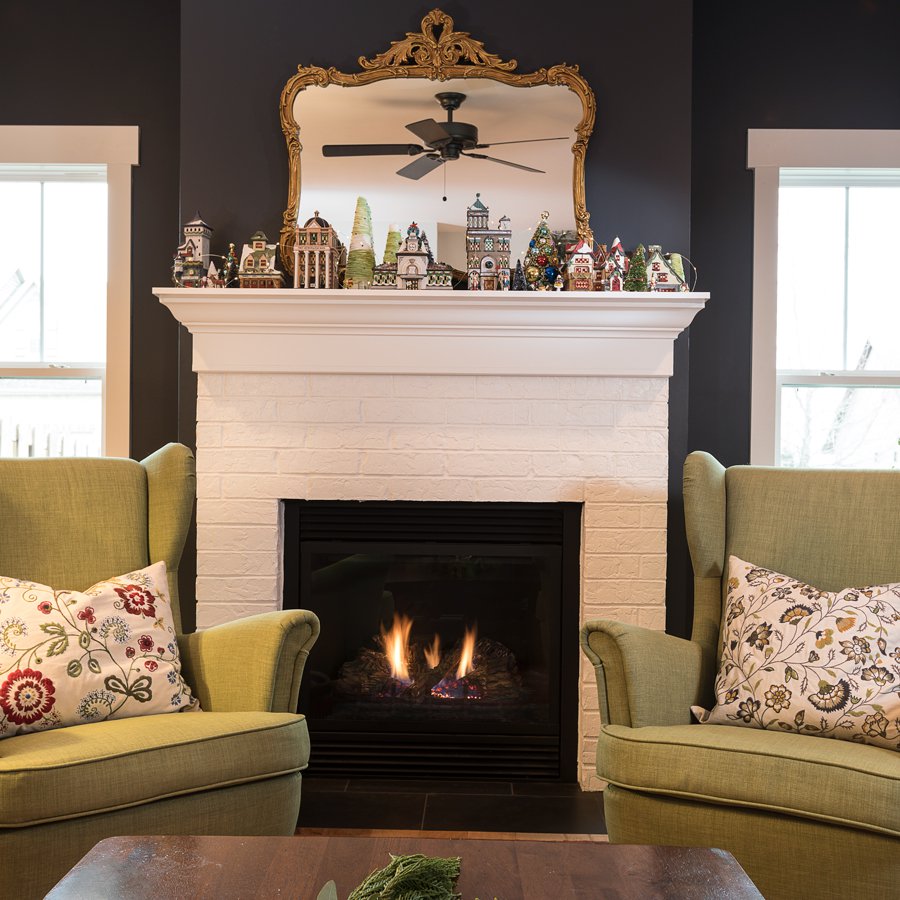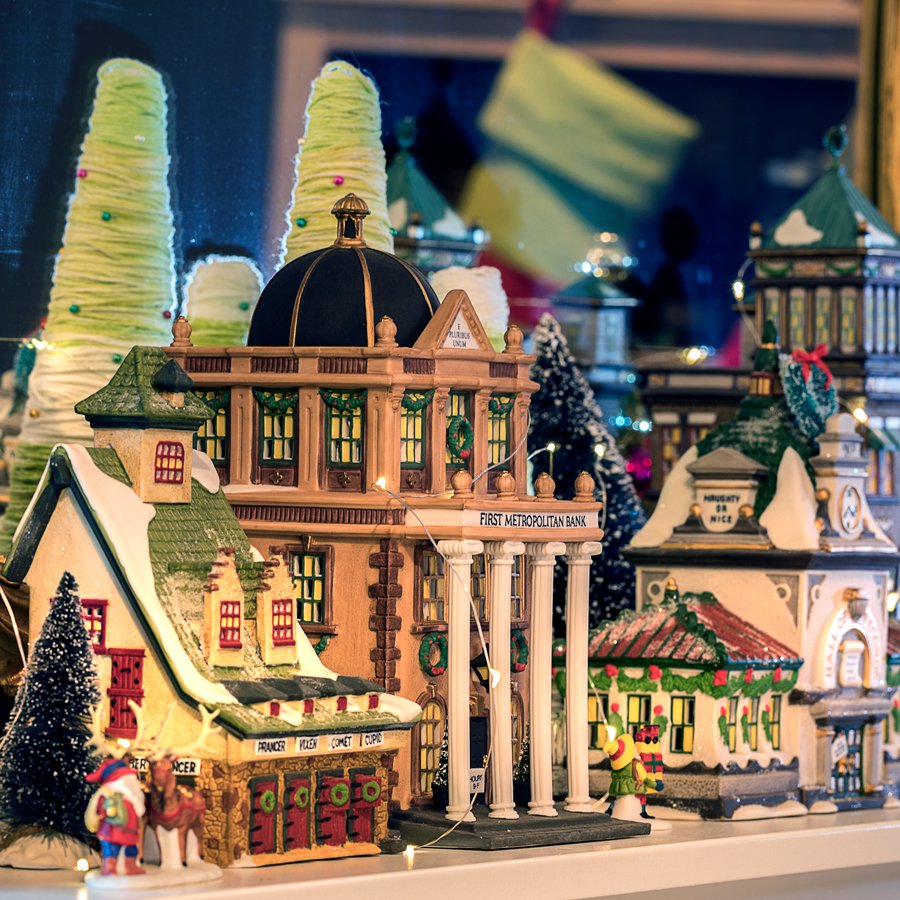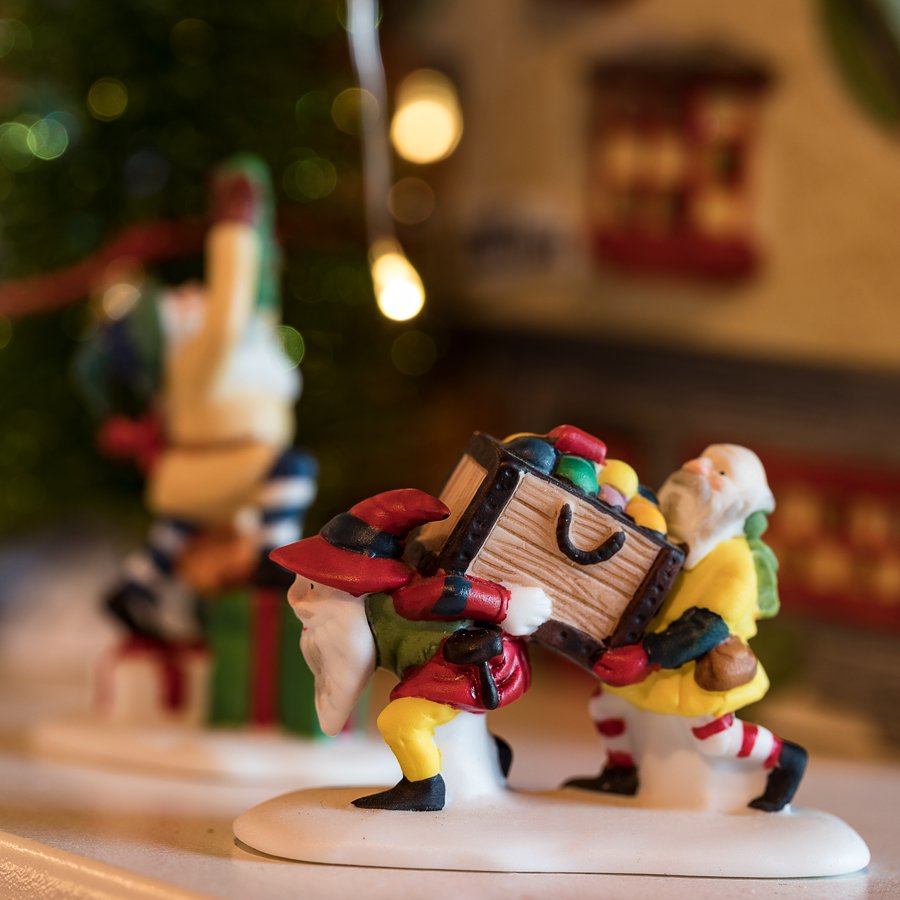 Christmas City 
On the mantel rests Hornickel's Christmas in the City collection. The collection was Hornickel's mother's and was given to her from her sister. The set still holds significant meaning to her. "It's not something I would ever buy as an adult but my kids love it and my sister and I loved it growing up, so I like to put them on display," Hornickel says. 


Santa's Helpers
Also part of the Christmas in the City collection are the Santa's helpers figurines. The set comes with about 15 pieces made up of buildings and little people. Throughout the season, Hornickel's two kids name the figurines and create stories for them as they move them around the house. To make them come to life and appear as if they are in the North Pole, Hornickel adds hand-crafted trees around the figurines.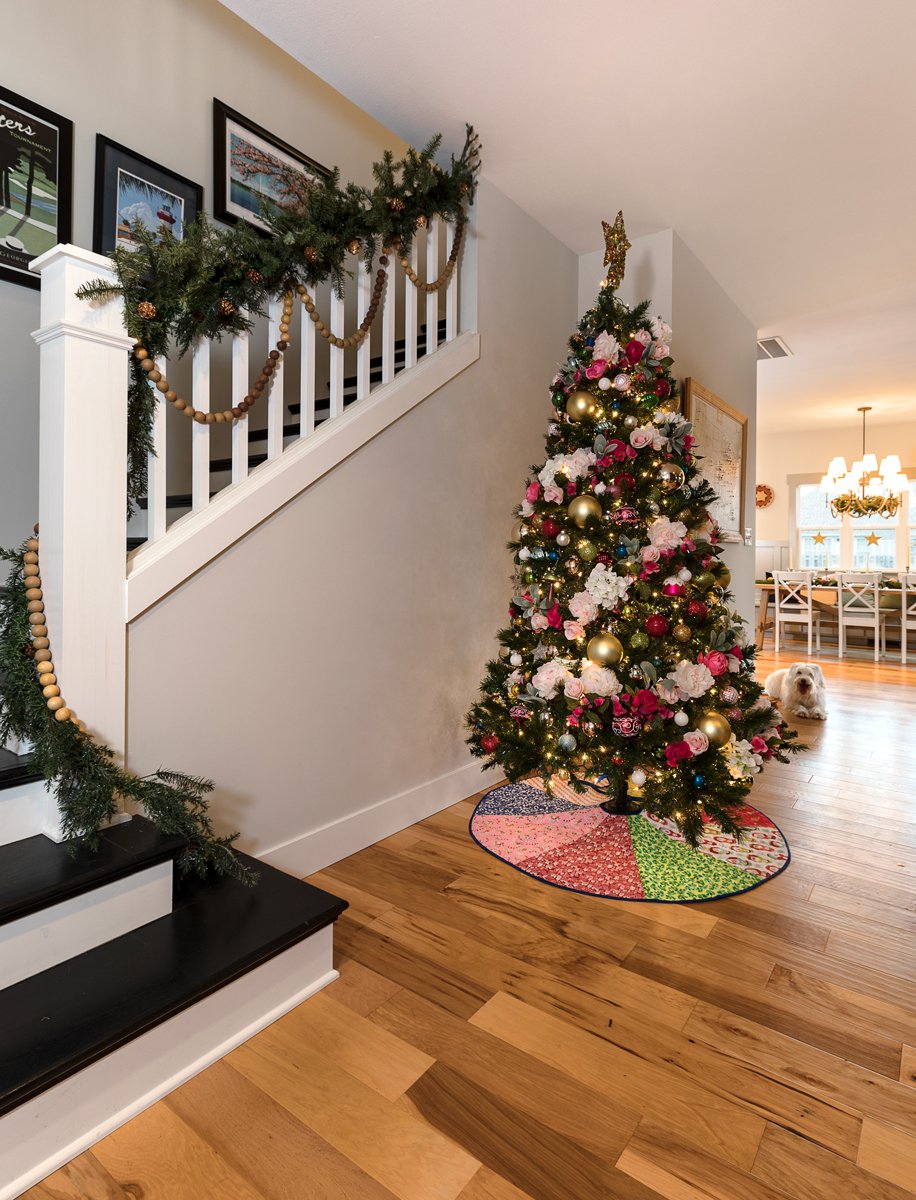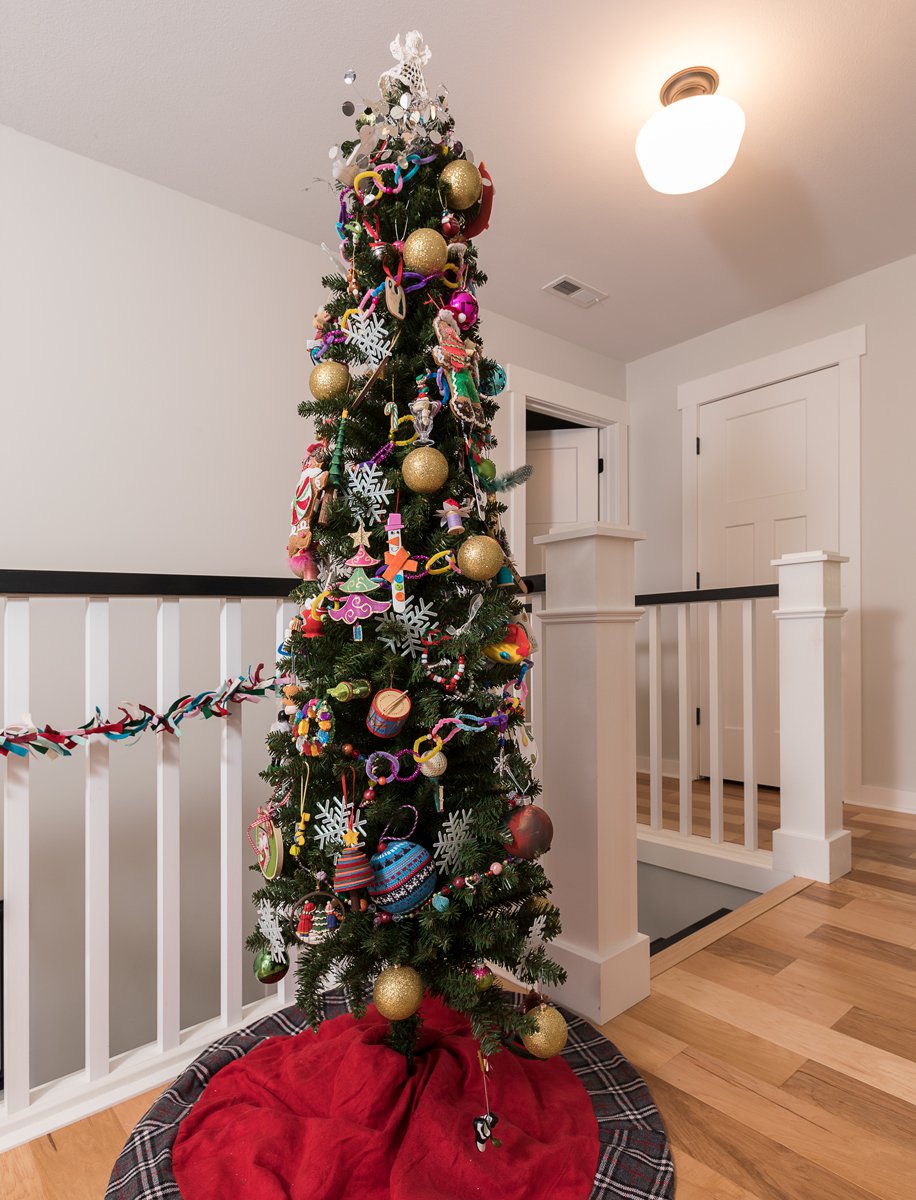 Botanical Beauty 
The 7-foot tree is the centerpiece of the house, and usually the first to be decorated. The tree's focal point features a floral garland with silk flowers and colorful bulbs that Hornickel later filled in. Because she works in landscape design, Hornickel wanted to take her theme in a new direction and create something out-of-the-box. "I wanted something fresh and romantic but not something you see every day," Hornickel says.
Sophia's Showpiece
The upstairs tree is daughter Sophia's personal spot to decorate. Sophia decorates the tree with crafts and ornaments of her own, including a candy garland and candied ornaments. The tree is about 5 feet tall and decorated with her favorite preschool crafts and her shiny, glittery ornaments. "She loves to see what she made when she was little, and she's a girl, so the shiny and glittery ornaments are always popular," Hornickel says.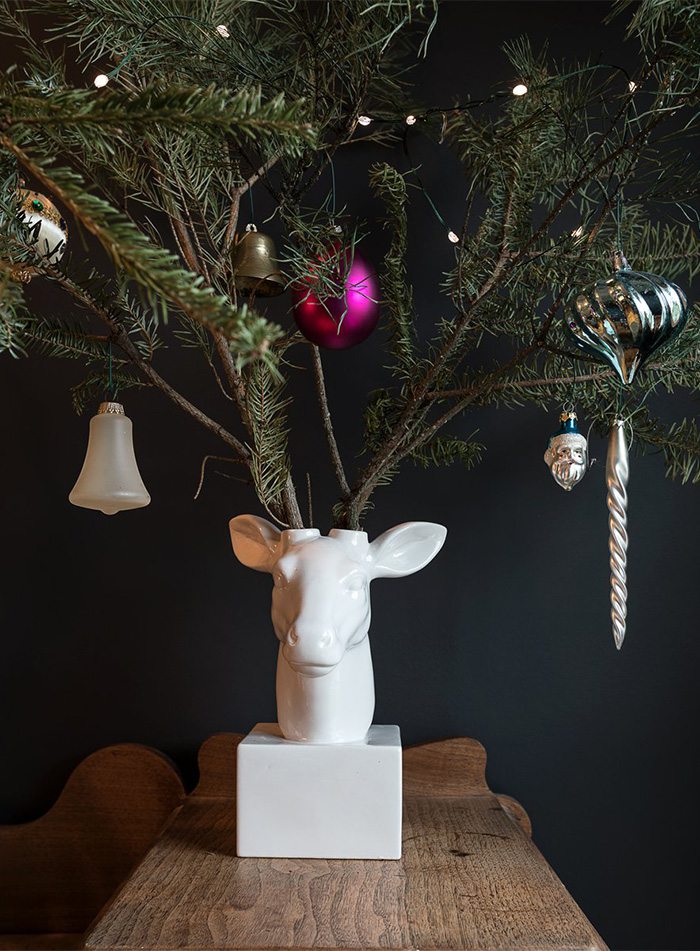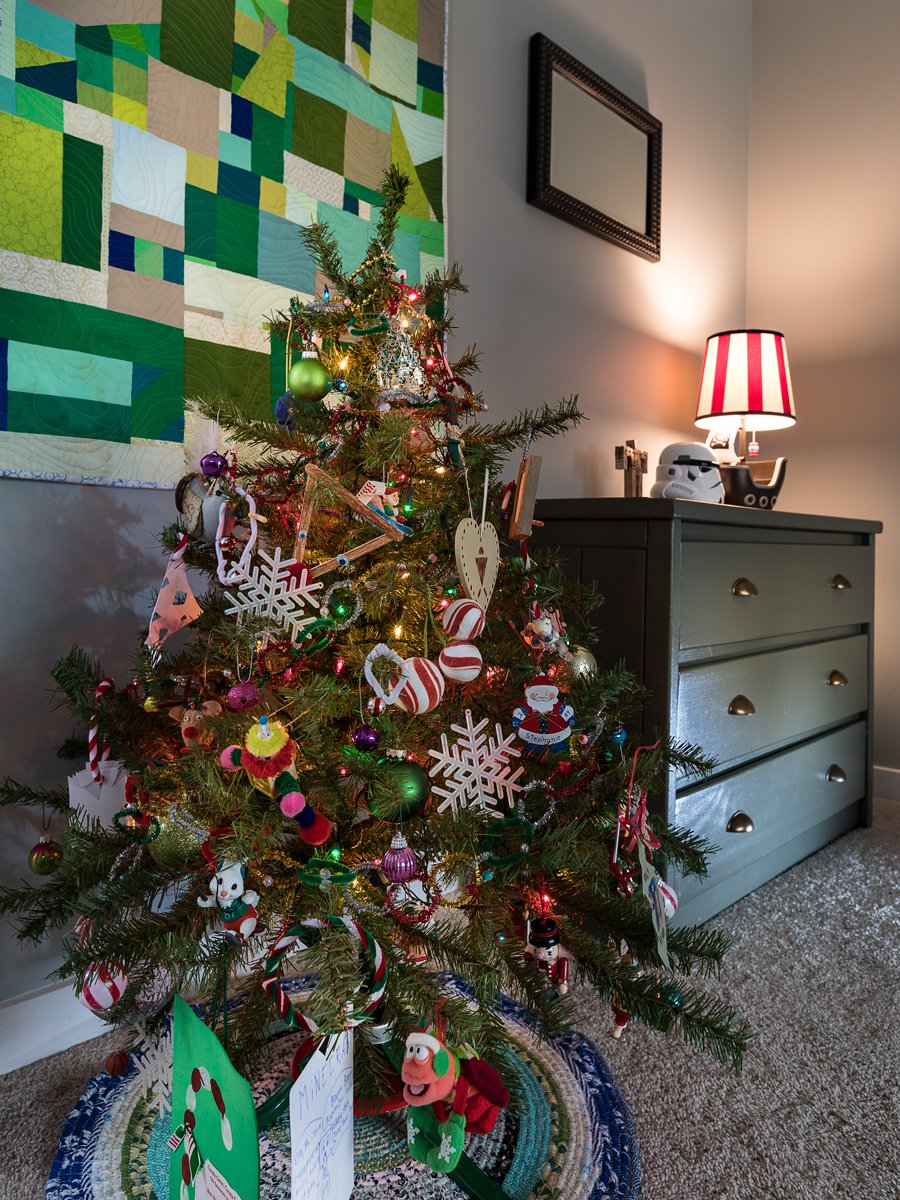 Four-Season Masterpiece
Actually used all year round, the deer has two holes where antlers belong. Each season, Hornickel leaves them empty or puts a new kind of greenery inside to appear as antlers and liven up the room. "I've stuck pompoms in there and even big palms when the seasons change," Hornickel says. She purchased the piece from Harrison House Market years ago, and it remains one of her favorite decor pieces.

Simple Touches
The master bedroom has the most minimal seasonal decorating because of the couple's differing decorating tastes. "I don't really do seasonal in our room because my husband likes clean lines and everything less cluttered," Hornickel says. What she does add to the room is white bedding with a quilt she made herself, along with a wreath she made with live greenery. This year, she hung the wreath around a deer head, which typically moves spots throughout the year.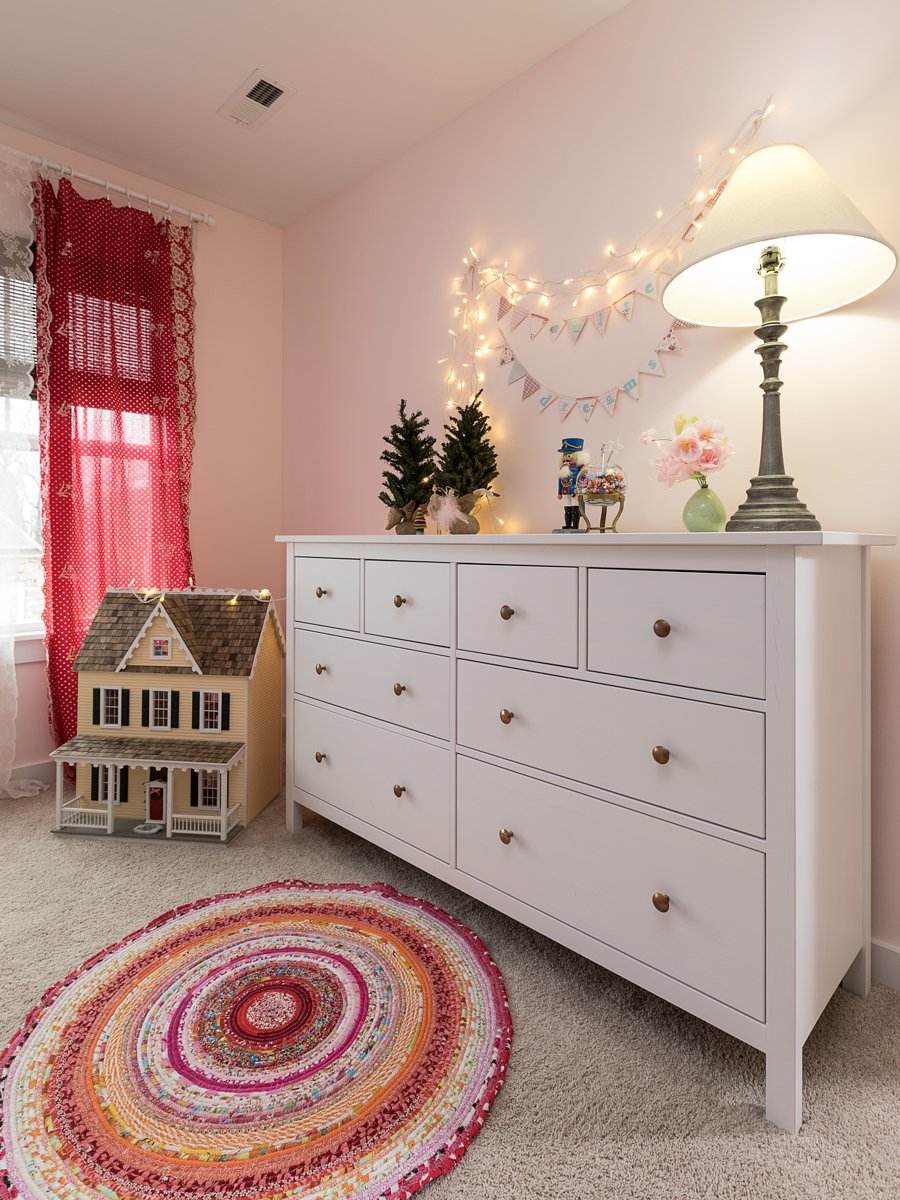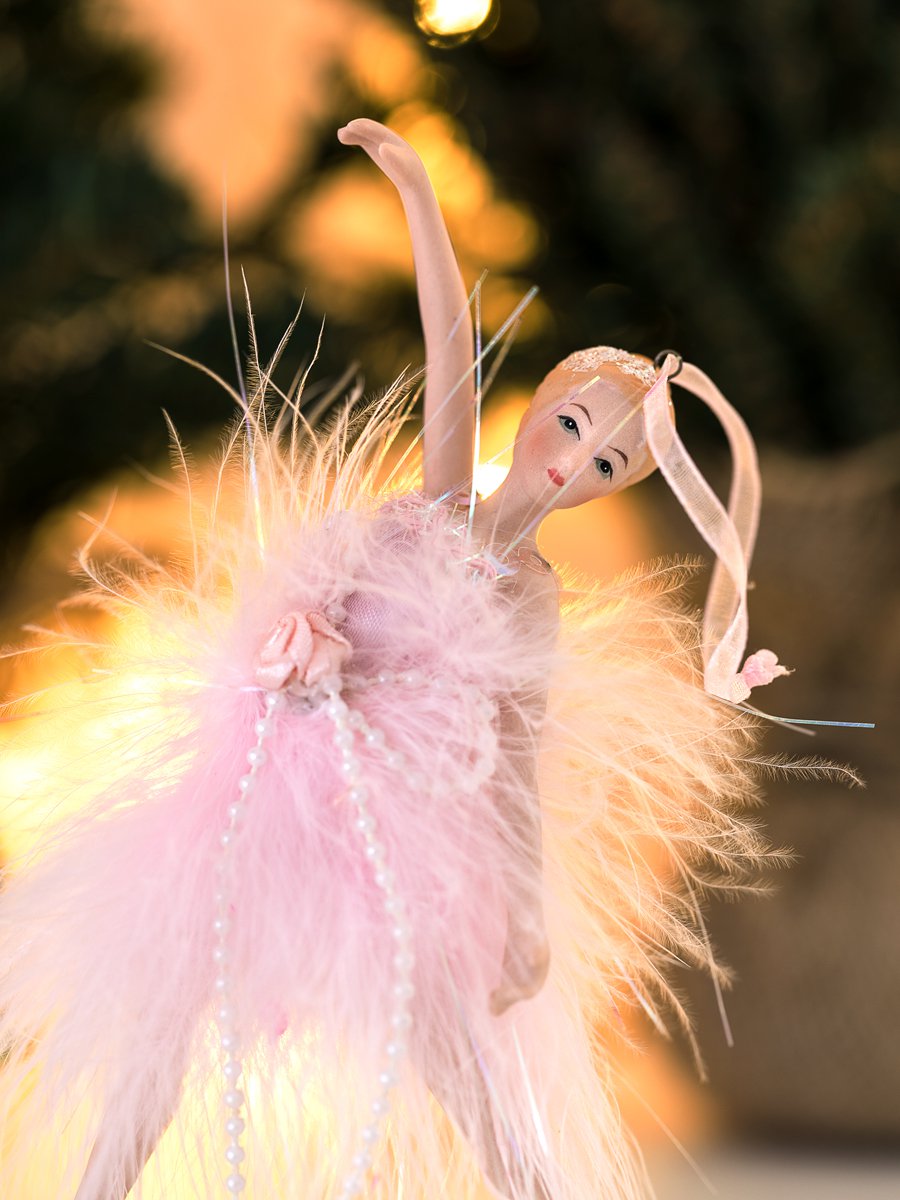 A Festive Bedroom
Hornickel's daughter Sophia celebrated her fifth birthday with a Nutcracker-themed party and still hangs her "Suite Dreams" garland all year long in her room. During the holiday season, Sophia takes after her mom and decorates her room with a few of her own Christmas trinkets. 


A Dancing Favorite 
Hornickel gave this ballerina ornament to her daughter Sophia a few years ago, and it has been one of her favorites ever since. "She was dancing at the time, so I saw it in a shop no longer around and it caught my eye," Hornickel says. 


Hand-me-down Love  
Son Fred's tree was a hand-me-down from husband Joel from his college days. The 3-foot tree was a gift from Joel's parents and now is Fred's to decorate. Like his sister, Fred decorates his tree with crafts and hand-me-down Hallmark ornaments from his dad. The two kids also split any ornaments Hornickel has leftover from her own decorating. Fred is a video game fanatic, and his favorite ornament is a Wii remote Hornickel gave to him last year.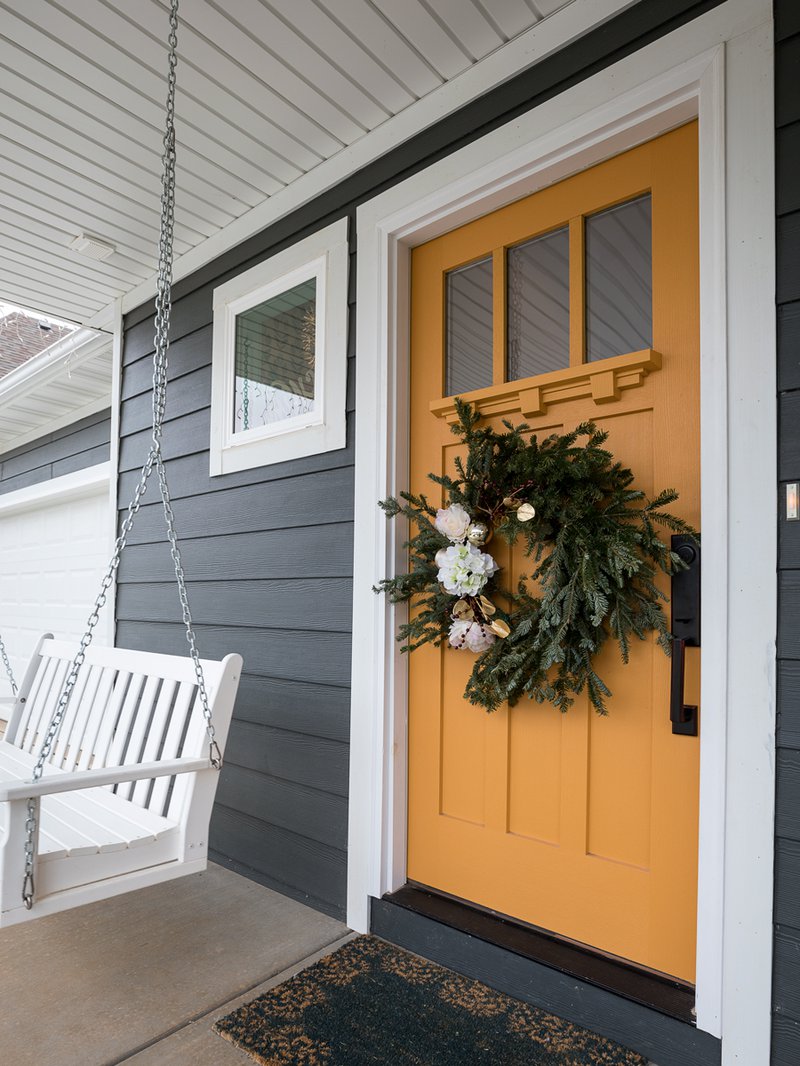 A Grand Entrance   

The front door sports a handmade wreath Hornickel created herself. "If you go to a local hardware store that sells Christmas trees, they will give you all the live clippings from the tree for free, so that's where I get all my materials," Hornickel says. She and a neighbor led some of their friends in a wreath-making class, and almost all who participated hung their creations on their doors as well.