Retailers
Tree Frog Custom Furniture Prioritizes Sustainability
Making extensive use of recycled wood and trees harvested from renewable growth groves, Tree Frog Custom Furniture is committed to sustainable products.
By Mike Cullinan | Photos by Brandon Alms
Nov 2017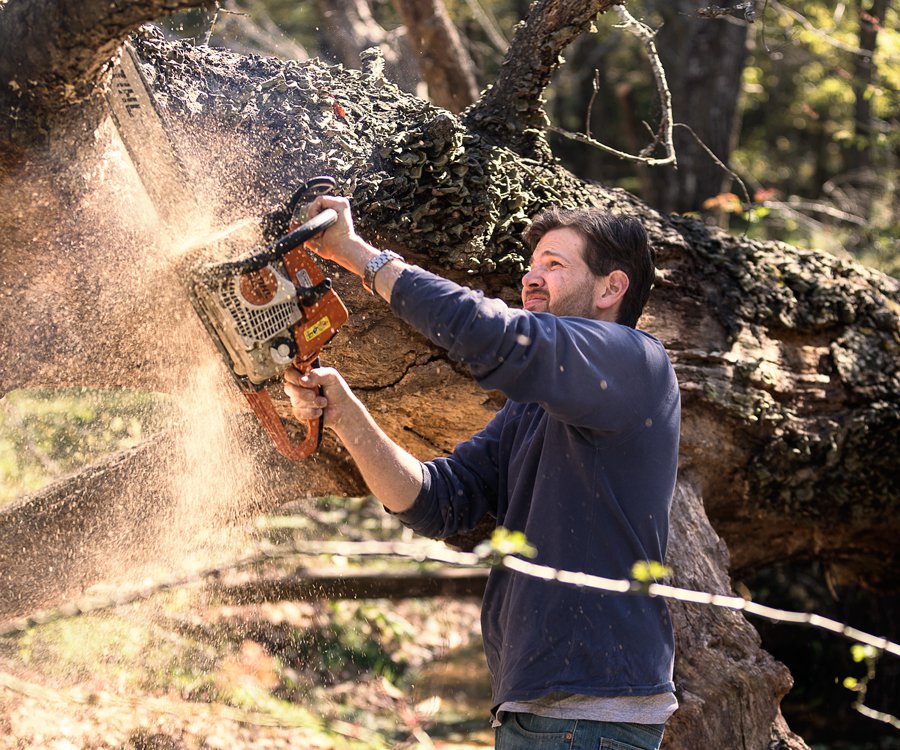 Originally creating a few pieces of furniture for family and friends, Wade Hall made his one-time hobby a full-time professional pursuit. His business,
Tree Frog Custom Furniture
(417-827-4580), grew organically out of those initial home furnishings and officially arrived at the start of the year when its website launched.
Hall doesn't come from a furniture-making background, and his skills are self-taught. The Rogersville local has a master's degree in business administration with a focus in finance but found he needed a change in direction. Working with wood had been a hobby of his for around 10 years, and Hall felt perhaps a career path transition was in order. "I thought maybe I could put my work and my hobby together into a company," he says. "And that's when I did Tree Frog."
Hall chose the amphibian to represent his business for a few reasons. "We try to be green and environmentally conscious as the tree frog," he says. "And trees, that's the wood we're trying to save. And frogs are cute."
Hall says rustic-style coffee and end tables are the furniture he most frequently makes, but he has also made desks, shelves and other items. He also encourages people to design custom orders through his website.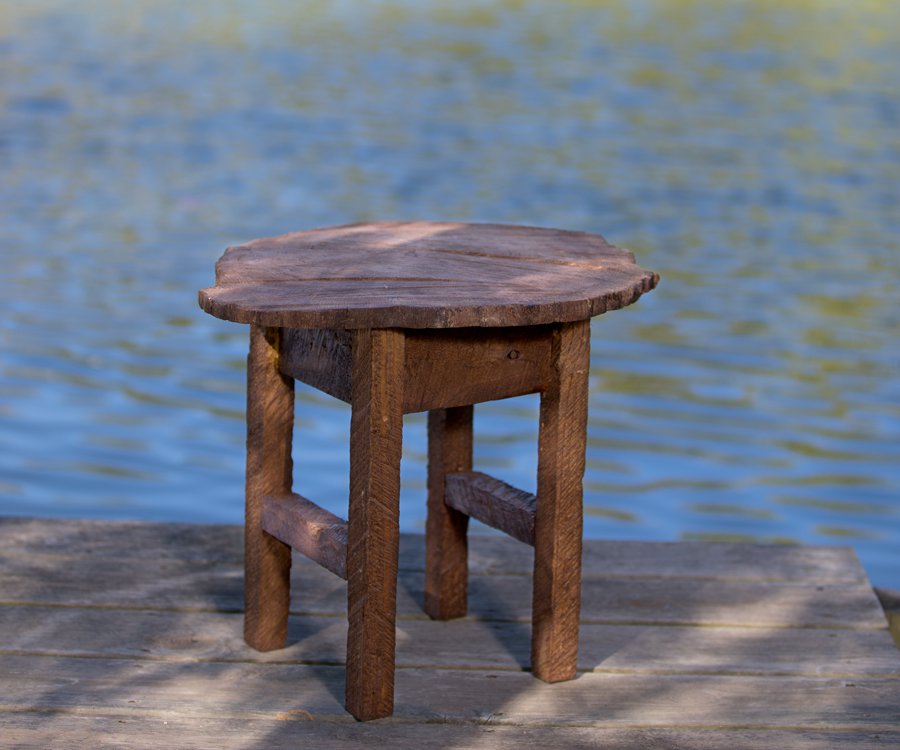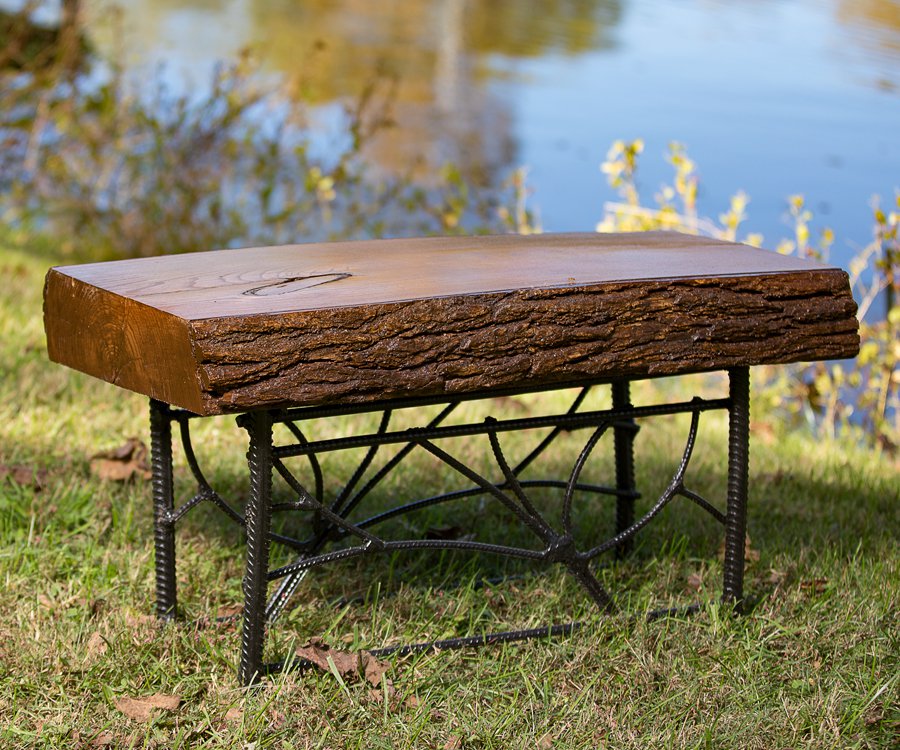 Hall made this small end table from oak, and the walnut table with a rebar base made out of recycled materials from a construction project.
Of the wood used for the products, Hall estimates that 40 percent is recycled lumber from Habitat for Humanity, 20 percent is from naturally downed trees downed by high winds, and the remainder comes from renewable growth forests. Hall, who has approximately 70 acres of forested land on his family's property, says people have a misconception that using trees for lumber is damaging to the environment. 
"If you think about it, when you take out some trees from the forest, the other trees around it grow larger and grow healthier and create more foliage," Hall says of the wood-gathering process. "By cutting some of the smaller trees and using those for lumber, you're able to increase the growth of the forest rather than decreasing it. If you don't use the lumber from the tree, the tree just rots away and decomposes. The carbon [dioxide] that the tree took out of the air is released back into the air."
Tree Frog products do not contain any particleboard. Hall says this sawdust and resin combination doesn't last nearly as long in furniture pieces compared to pieces that are made from real wood.
"It makes me feel good being green," Hall says of his furniture. "I'm not harming the environment and am helping out. Plus, it's just more of a challenge. I'm artistic and want to see what I can do out of recycled materials."
To see Hall's work on display, head to the Meike Aton Art Studio (1200 E. Woodhurst Drive, Springfield) on December 14 from 3:30 to 7 p.m.