Designers
No Mess In Sight at the A Beautiful Mess Studio
With a little creativity and personal style, this two-room studio serves as an office space and creative escape for the team of A Beautiful Mess and the A Color Story app.
By Ettie Berneking
Dec 2018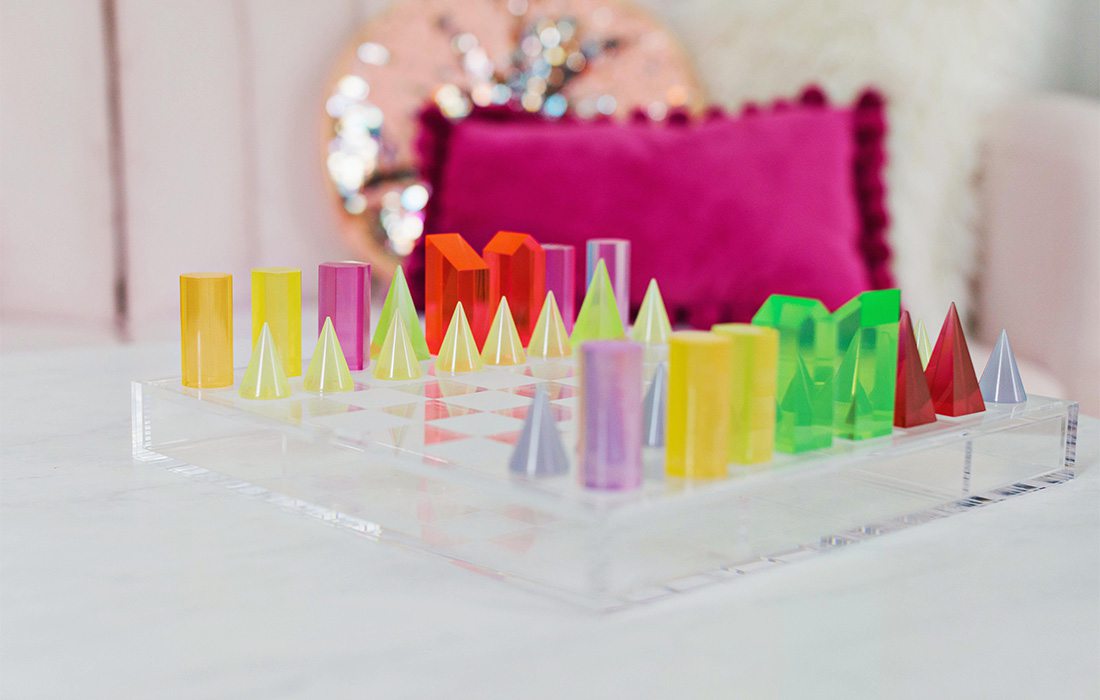 Before Elsie Larson and Emma Chapman's blog, A Beautiful Mess, became a national sensation, the sisters ran the lifestyle and DIY blog here in Springfield. Today, A Beautiful Mess has more than 600,000 Instagram followers. The sisters have published three books; they run the online shopping site Oui Fresh, highlighting the sisters' favorite non-toxic and wellness-centric products; and in January 2016 they launched the best-selling photo editing app A Color Story. At the heart of it all is the A Beautiful Mess and A Color Story studio located above Golden Girl Rum Club in downtown Springfield. It doubles as an office space, meeting room and photo studio. But most importantly, it's a blank canvas that gives the team a home base to flex their creative muscle.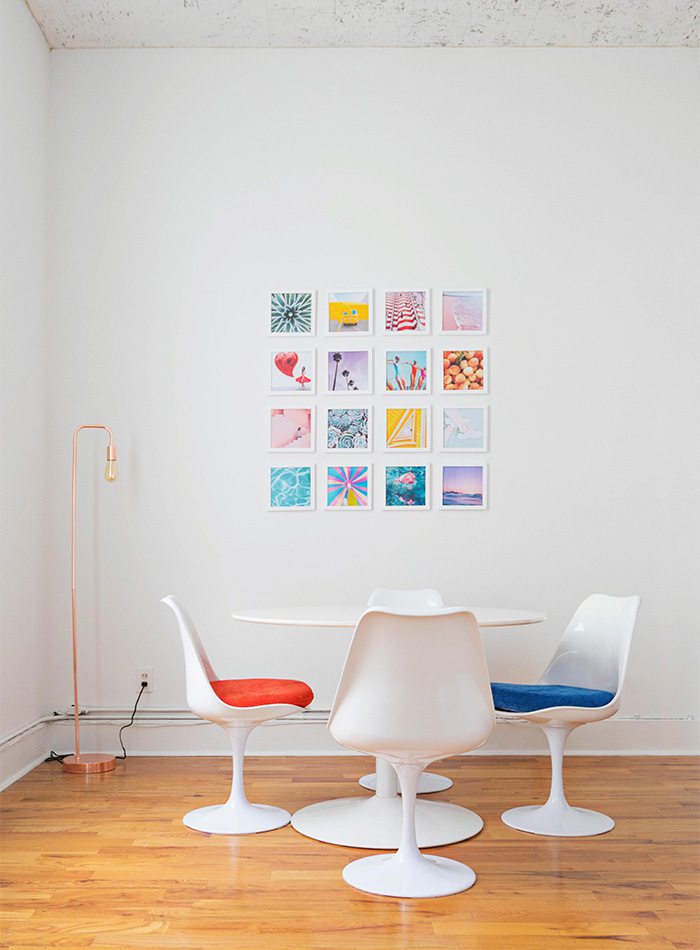 Before the space was turned into their office, the A Beautiful Mess studio was a two-room loft. The sisters left the walls a bright white so they could use the space for photo shoots and change decor easily. The gallery wall above the meeting table showcases photos featured on the A Color Story Instagram account.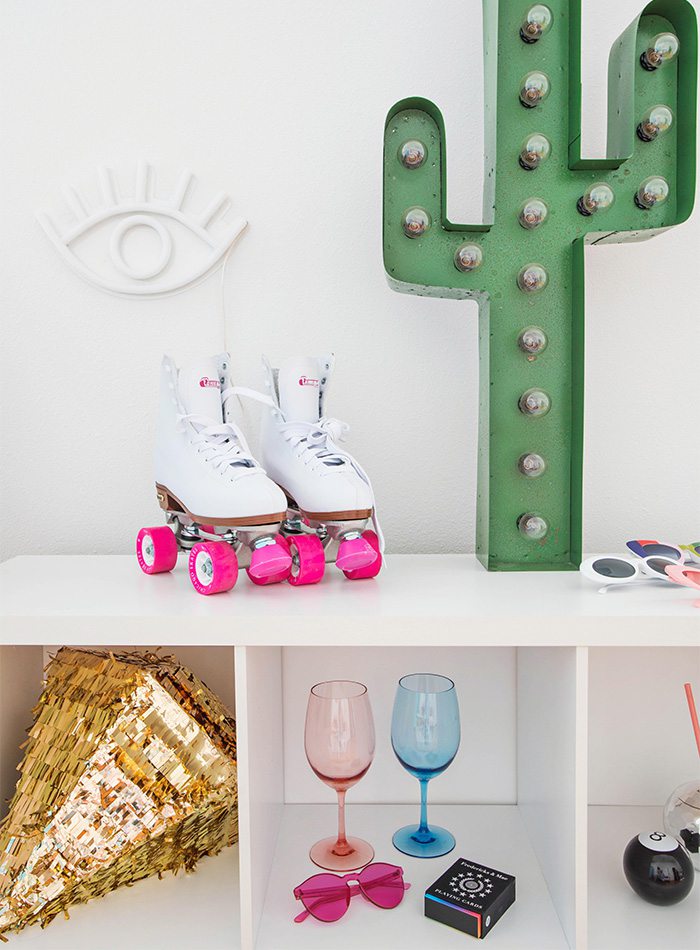 As business owners, Chapman and Larson operate within a budget, which has meant items from home often find their way into photo shoots or are used as decor. "Don't be afraid to use stuff you already have," Chapman says. "When you move an item to a different place, it can have a new life."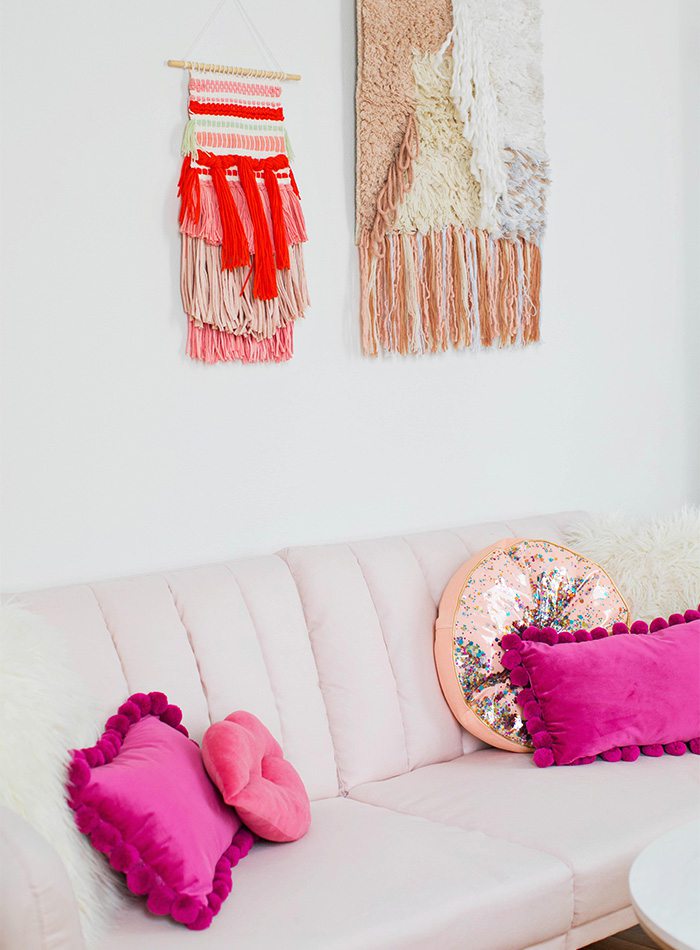 Because the team is always working on new DIY projects and photo shoots, the office decor is minimal. "We want to be able to set up a whole different look pretty quickly and easily," Chapman says. "But more than that, there's so much white in our brand. It shows off the work you're doing."
Photos by Janae Hardy