Trends
Allison Schwartz Shares Her Nighttime Must-Haves
Allison Schwartz, a Springfield-based holistic health coach who works with women to establish lifelong wellness goals, shares her three favorite things that she keeps on her nightstand.
By Katie Pollock Estes
Dec 2018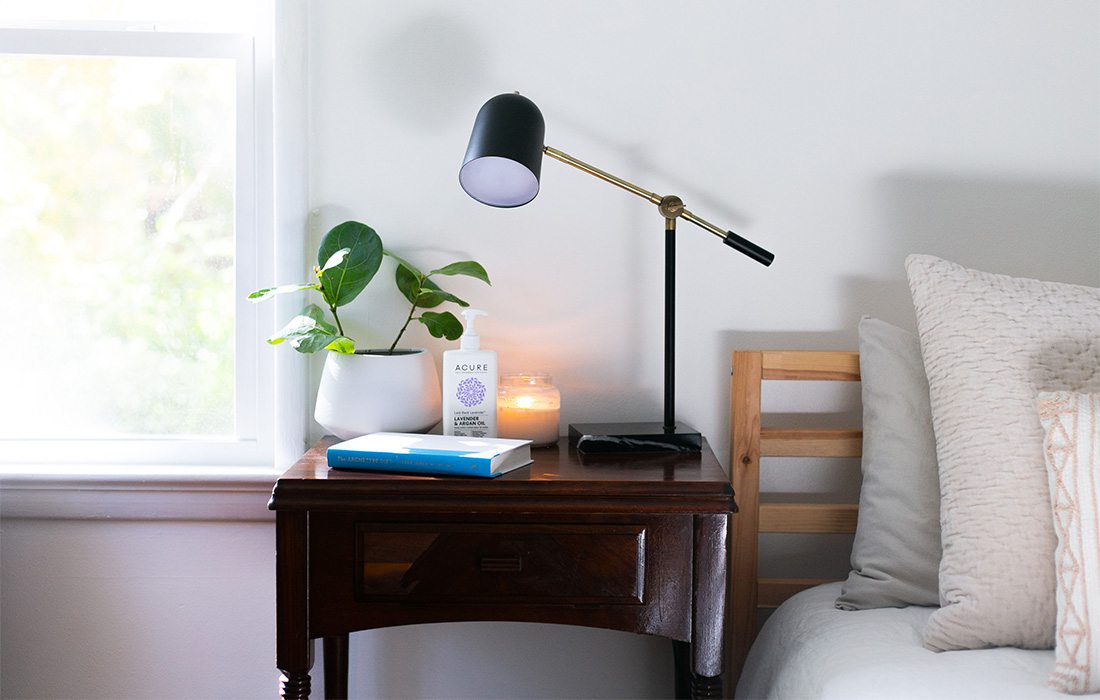 Something to Read 
Schwartz is always reading, and her favorite books are usually nonfiction. She just finished The Archetype Diet: Reclaim Your Self-Worth and Change the Shape of Your Body by Dana James. "It was a new perspective that opened my mind to dieting and self-care," she says.
Something to Care For 
A baby fiddle leaf fig tree from Schaffitzel's Flowers lives bedside. "I love having a natural element in my home," Schwartz says. She likes how plants recycle and cleanse the air, especially when they are placed in the bedroom, doing all that work while she sleeps.
Something to Enjoy
Schwartz found her favorite lavender-scented Acure lotion locally at MaMa Jean's Natural Market. "It's a natural brand that doesn't have any synthetic additives to it, and that's really important to me," Schwartz says. The lavender scent is perfect for pre-bedtime too.