Trends
Give Your Home's Lighting Some Sparkle
On the hunt for the perfect lighting for your home? We found four gorgeous options from local shops, and we share tips for caring for your beloved chandeliers.
By Sharon Taylor
Dec 2018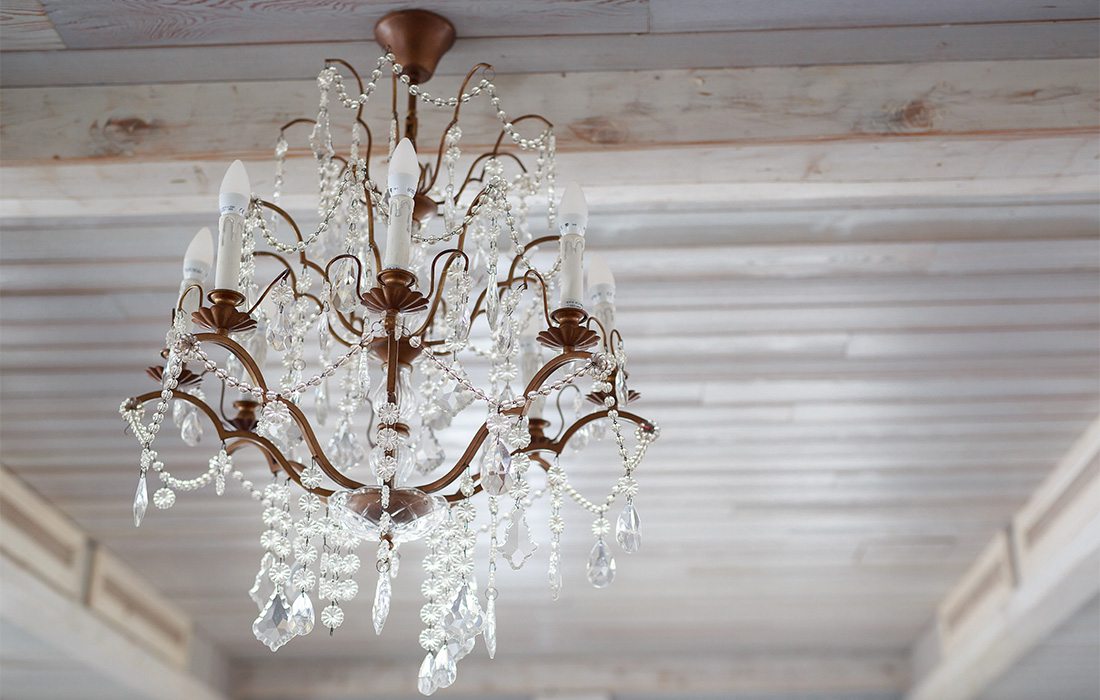 Do you have an antique light fixture or two sitting in a corner of your basement? Sharon Taylor offers advice on what to do with those timeless beauties.
Where can I get replacement crystals? 
Lowe's Home Improvement now carries silver, gold-tipped, Edison and crystal-cut. 
Where do you have light fixtures and chandeliers restored or rehung? 
I always go with Randy Davis; his business is located in Relics Antique Mall. He repairs, restores, adds chain link and will often have replacement pieces such as ceiling caps and chain links. I love that he buys, sells and sometimes even trades so that if I ever get tired of a piece, I have options. His showroom is chock full. You can reach him at 417-459-3466.
How do you recommend highlighting chandeliers?
Ceiling medallions are like cake toppers. I like to paint them in an offset color from the ceiling. It really makes the piece stand out in an artful and dramatic way.