Inspiration
This Easy DIY Stovetop Potpourri Makes a Cozy Winter Gift
Forget gifting candles. This DIY stovetop potpourri will fill any kitchen with a comforting smell fit for a warm evening inside.
By Tessa Cooper
Dec 2018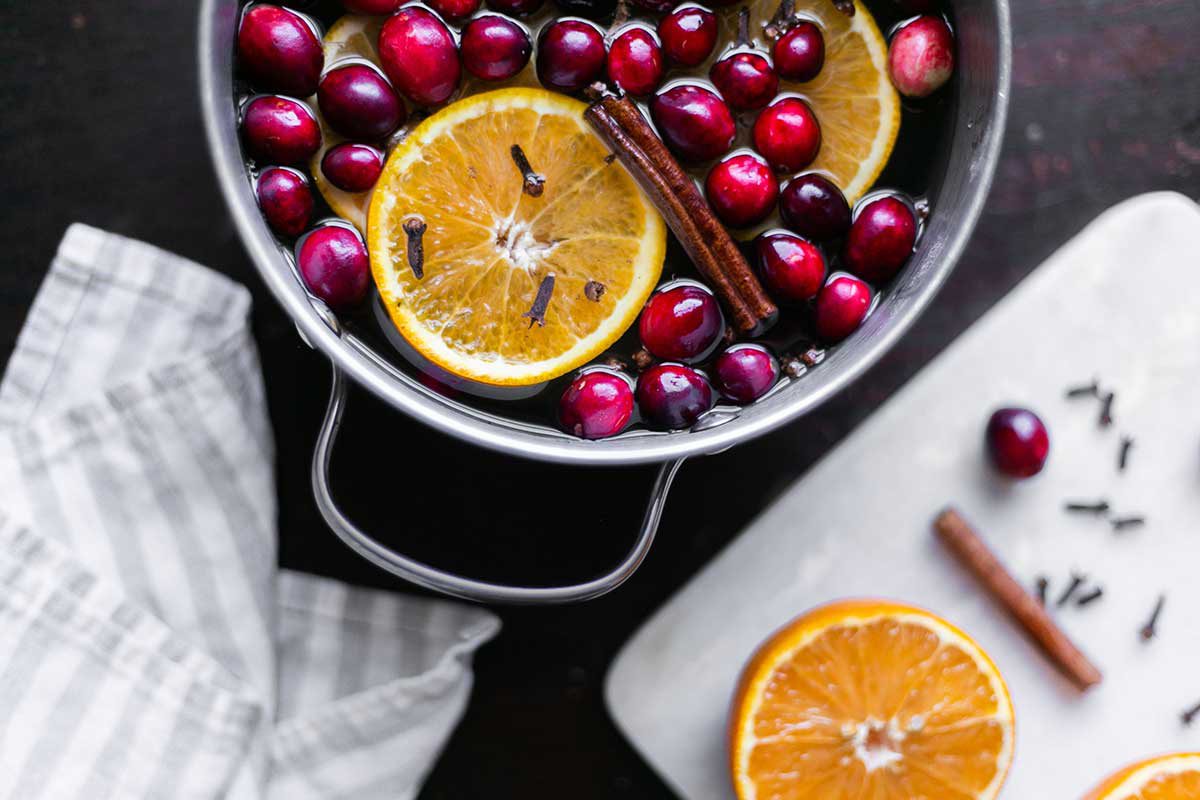 It's no secret that almost anything with a great smell is a universally pleasing gift. However, the bill for 15 winter wonderland candles can add up, and coordinating with your kids to make handmade soaps in the shape of snowflakes can escalate into a messy chore. Save yourself the money and the cleanup by curating a simple stovetop potpourri blend.

Logan Aguirre, President and Associate Publisher of 417, gifts the same potpourri blend to her children's teachers every year using simple ingredients that you can find in the grocery store. She makes several extras to have on-hand as last-minute hostess gifts and even one for herself. "I use mine on Christmas Eve and Christmas Day when people are over, but you could do it anytime," Aguirre says. "My kids also help me put them together, which is nice."

She places a mixture of dried whole spices and fresh fruits into small clear bags, ties them with holiday ribbon and attaches her family's Christmas card. On the card, she writes a note with instructions. You can't really go wrong with the amount of ingredients, but give enough to cover the surface of a medium saucepan. When you're ready to use it, place everything in a saucepan, add water and simmer on the stovetop. You can add more water as needed and reuse the mixture for a couple of days.


Experiment with these stovetop potpourri blend ideas: 
1. For Christmas Day
For Aguirre, it's all about making a thoughtful gift with simple ingredients you can find anywhere. Her tried-and-true blend of fresh orange and cranberries, dried cinnamon sticks and whole cloves smells just like a cup of warm cider. Just make sure to tell your gift recipient to cut up the orange before simmering to release all the good citrus smells.


2. For a Relaxing Night In
Who doesn't want their house to smell like a spa? Dried rosebuds, rosemary, lavender, eucalyptus, mint leaves and chamomile can blend together to make a relaxing scent. You can even add a few drops of essential oil if you're feeling fancy.


3. For a Snow Day
Because cold weather carries on well into March in the Ozarks, this cheery blend can help cure a case of the winter blues. Pair grapefruit with apples, dried juniper berries and pine for an uplifting scent.