Trends
See How Obelisk's Visual Merchandiser Styles His Own Home
Colby Kern, lead visual merchandiser at Obelisk Home and a freelance photographer, focuses on an upscale, uninhibited style on Instagram and at home.
By Ana Elliott
Dec 2018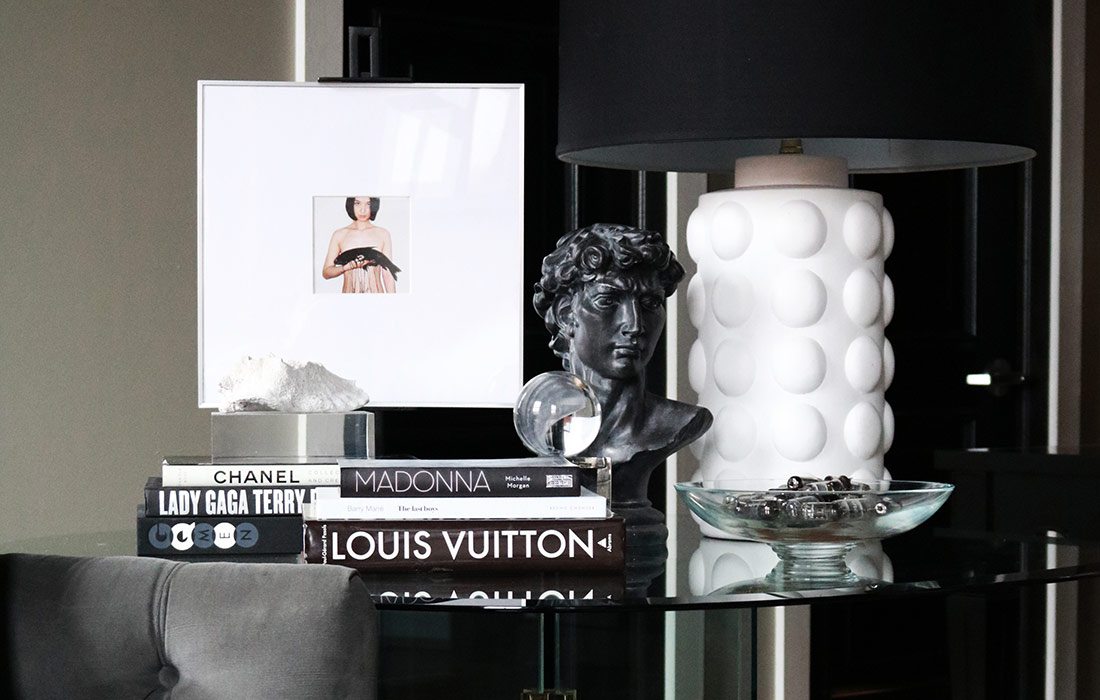 Colby Kern's (@heycolbykern) design career started unexpectedly: He walked into Obelisk Home one day and left with a job offer. It didn't take long for Obelisk founders J. Kent Martin and Nathan Taylor to appreciate Kern's keen eye; now, four years later, his current role is lead visual merchandiser. Kern brings a skill set to Obelisk that's reflected in his own abode: a calculated understanding of space, texture and shape. The designer packs a collection in his home that many wouldn't be able to pull off. His Instagram reflects a modern, urban lifestyle with a monochromatic, avant-garde feel. Followers see a glimpse of the IRL Kern—classic and composed with a playful side that can't be ignored. Kern isn't much of a trend follower, and his originality is part of his appeal. However, the one item he's into that's "having a moment" is glass. "I just bought a glass dining table, and while glass is trending, there's a classic element to this table," Kern says. Whether incorporating a glass-topped coffee table into a living room or more affordable glass accessories, Kern says the possibilities are open and endless with this material.

Read It: Apartment Therapy
Colby Kern pulls inspiration from a blog all about creating great style at home.

It's Achievable 
Apartment Therapy features house tours focusing on a variety of sizes and every style imaginable. "I would rather see what 'real' people are doing than flawless magazine photos or things that are a little out of reach," Kern says.
An Affinity for Vignettes
Kern's favorite things to style are vignettes, which is a skill he uses at work that carries over to home. Many of the homes featured on Apartment Therapy make use of this design strategy. "I love seeing and relating to how people create little stories through found objects," Kern says.

A Collected Look
The advice Kern comes back to again and again is to tell a story through your home, which is why he loves seeing what inspires others. In Kern's opinion, this is best accomplished by mixing old and new and investing in pieces that will last.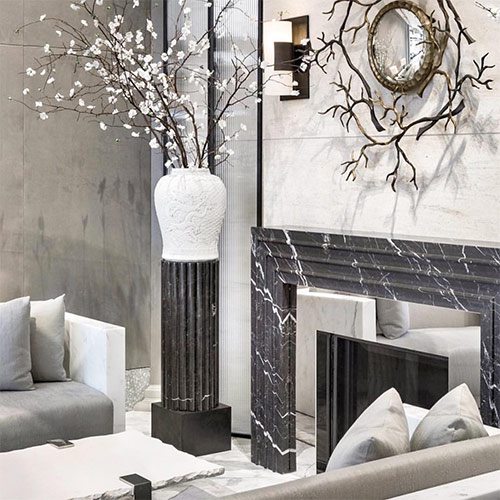 Colby Kern Suggests You Follow @ryankorban on Instagram For Luxe Inspriation

Known for Insta-worthy interiors and an "urban cool" style, Ryan Korban is an interior designer in New York City. Korban's style focuses on modern, luxe spaces with a collected feel. His work includes jaw-dropping details from elaborate crown molding to oversized art. Think veined white marble, a penchant for gray scale and the occasional pop of peonies.