Local Homes of 417-land
History That Never Grows Old
Renovations to Tina Keith's historic farmhouse made for many surprises along the way and a beautiful finished product.
By Jo Jolliff
Jun 2022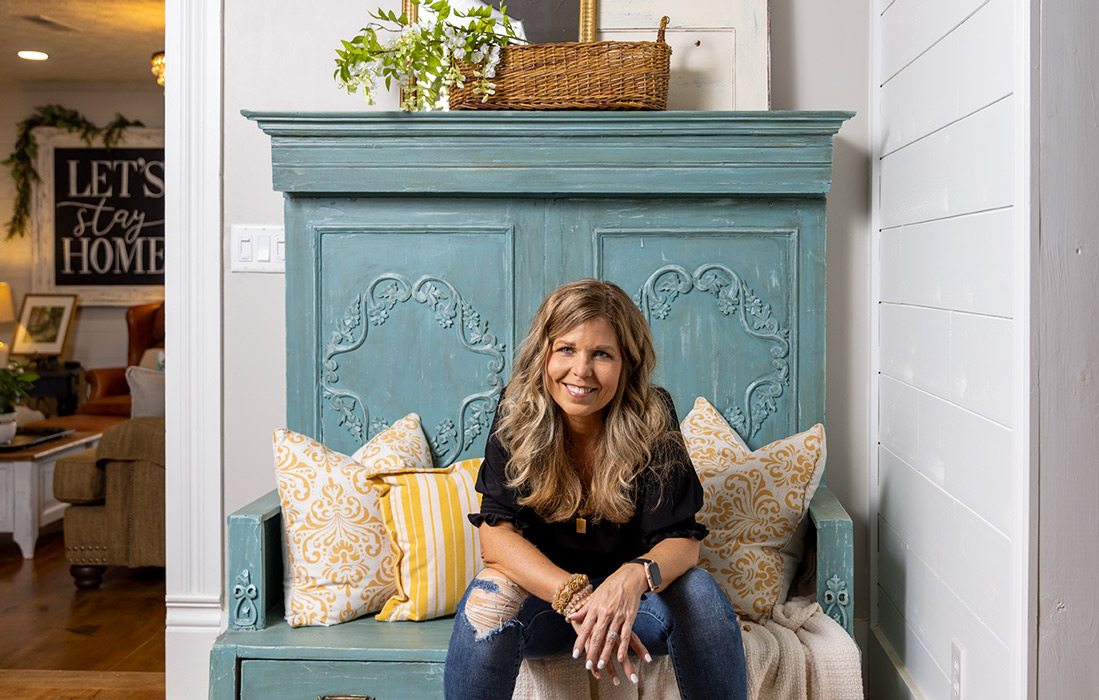 When the opportunity arose to return to their hometown, Tina Keith and her husband, Ron, jumped at the chance and purchased an 1800s farmhouse. They were excited to give it some TLC. "We knew that it needed quite a bit of updating and since buying it, pretty much everything in the house has been touched, everything torn back to its original layers," Keith says. In the process of peeling back the many layers of the house, there were some disappointments, like that the original pine floors were too far gone to be salvaged, but they also uncovered many surprises like beautiful exposed brick in the master bedroom and a fireplace in the living room. "The most exciting part of the renovation was discovering a fireplace that was walled up," Keith says. "It was so rustic and raw. I was like okay this is going to be the centerpiece of this room for sure, and discovering it kind of helped to drive my inspiration for the rest of the house." 
While renovating upstairs, they discovered a closet that had been sealed off and walled up with treasures hidden inside, locked up like their very own time capsule, with the original wallpaper, old spools and a bonnet sitting inside.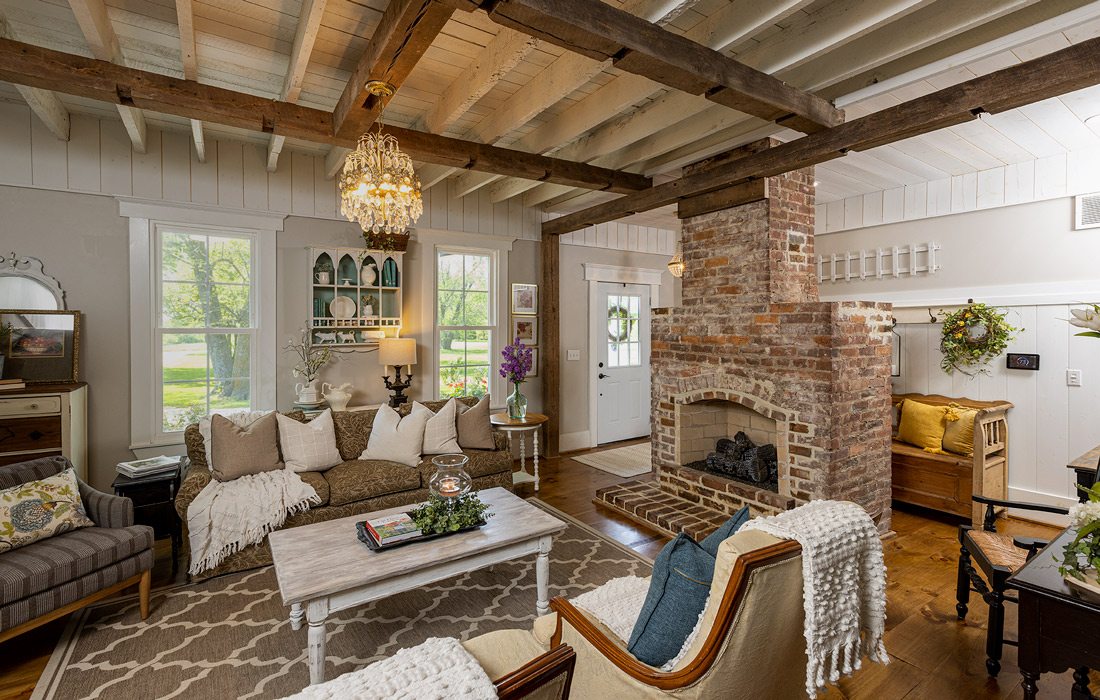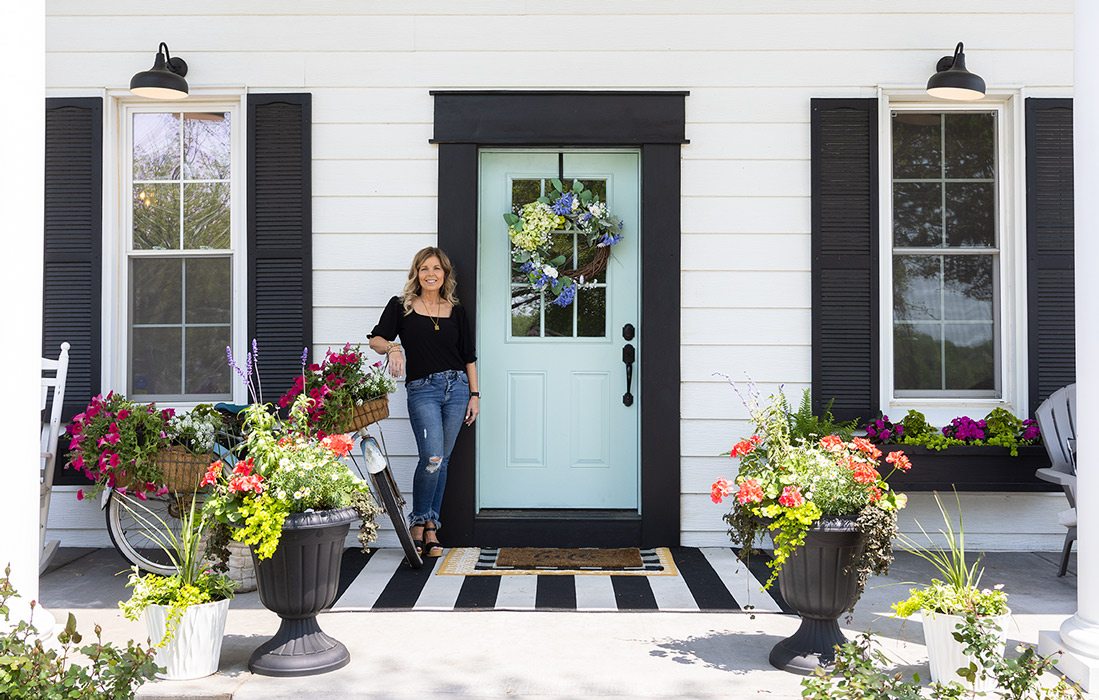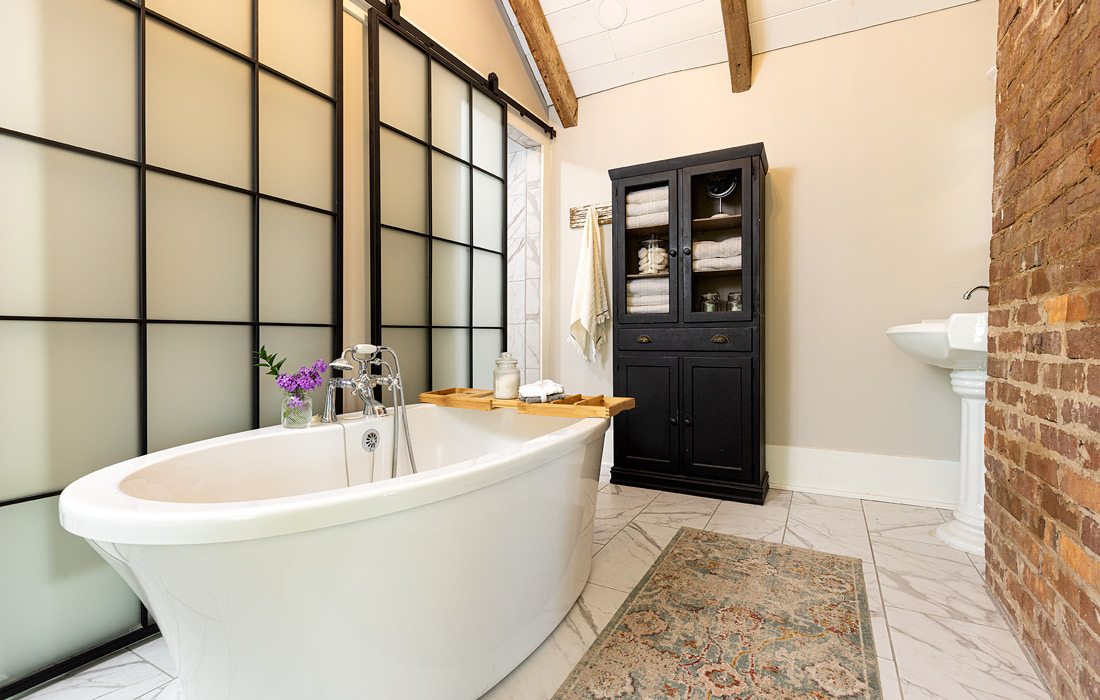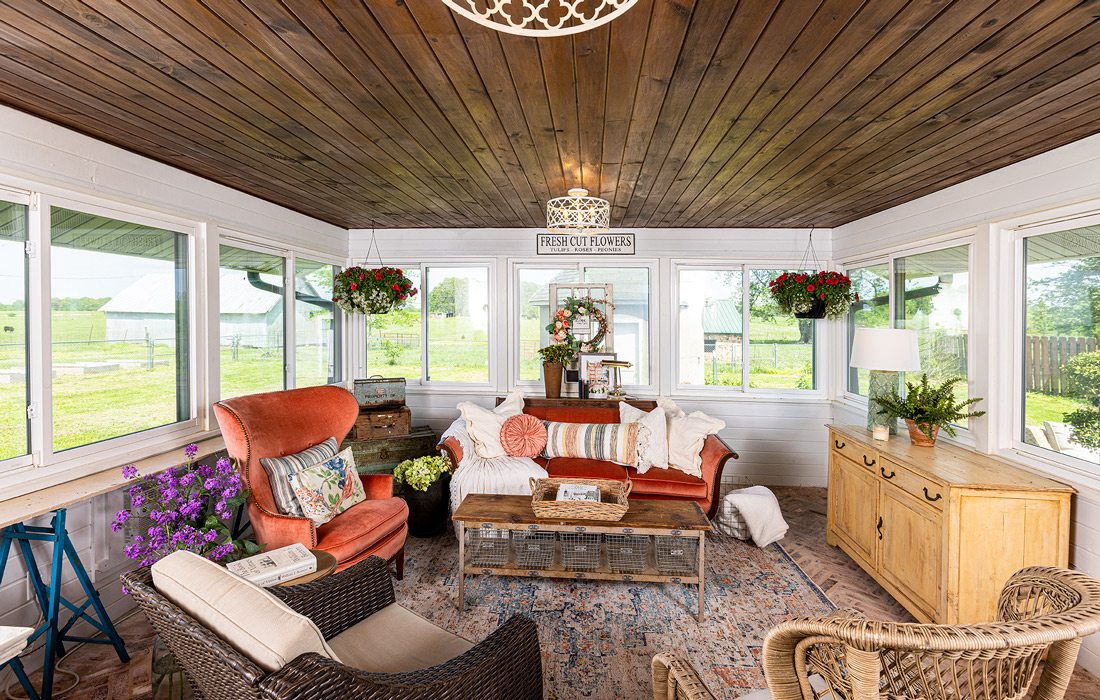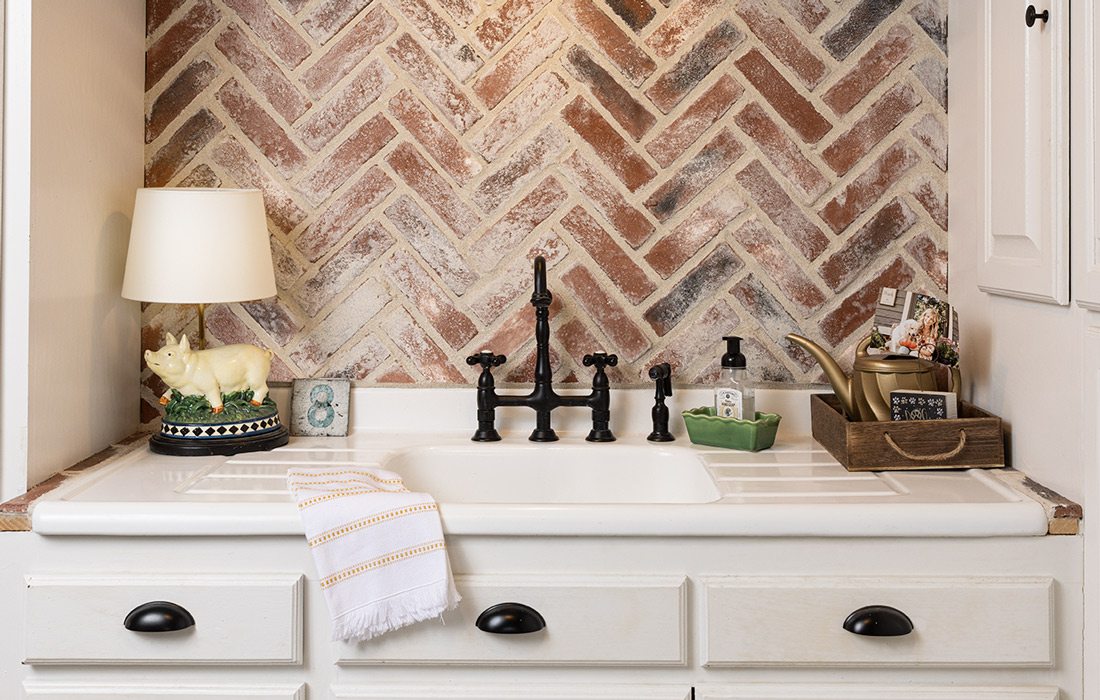 After the renovations were complete, the Keiths invited back the homes previous owners, excited for them to see their findings and uncover more about the history of the home. From the previous owners, they learned that the farmhouse was built sometime in the 1800s and was used as a field hospital during the Civil War. "It was cool to see their reaction to what we've done and to hear their stories," she says. 
The Keiths worked hard to stay true to the history of the home, salvaging all that they could and keeping a style that balances rustic elegance. They continue to use the house for its original purpose, as a farmhouse, raising beef cattle on the land and growing flowers around the home so friends can come make fresh bouquets, keeping the home a place filled with life and friendship.