Attorneys
Martin & Wall Law, LLC
Criminal Defense, Family Law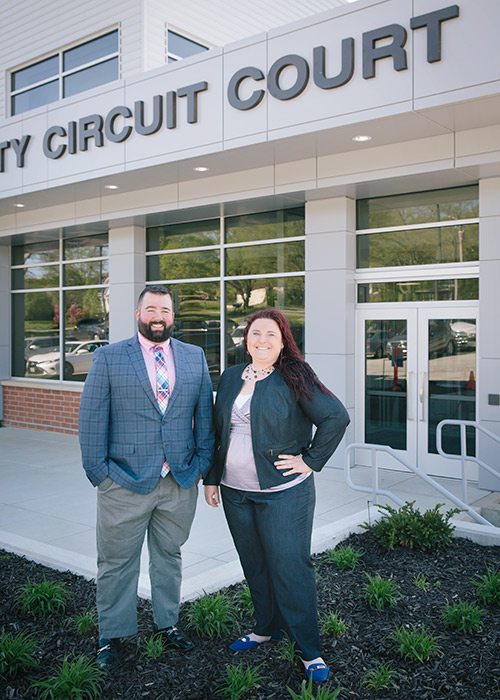 About Martin & Wall Law, LLC
---
Martin & Wall, LLC is a practice of young attorneys who have established a reputation for providing excellent advocacy for their family law and criminal defense clients. With roots in Ozark, their office is currently located on the historic Ozark square. They appear with such frequency in Christian and Taney County courts that they have earned the respect of the judiciary. 
In fact, Jessica Martin was selected to serve as the Juvenile Court Guardian ad Litem in the 38th Circuit for all juvenile cases; this position is selected by the presiding judge. Jessica also received a Women in Justice Award from Missouri Lawyers Weekly in 2018 after being nominated by an associate circuit judge in Taney County. These types of recognition are all reflective of the hard work that this firm has put into establishing a reputation of excellence.
The attorneys at Martin & Wall, LLC are changing the lives of 417-landers. They have had clients who cried with joy at the conclusion of their case—ranging from clients who were so pleased with the results of their custody action to clients who walked away free at the conclusion of a first degree murder trial.
Martin & Wall, LLC is available to assist you with adoptions, divorces, restraining orders, traffic tickets, criminal defense and much more.
Stories Featuring Martin & Wall Law, LLC