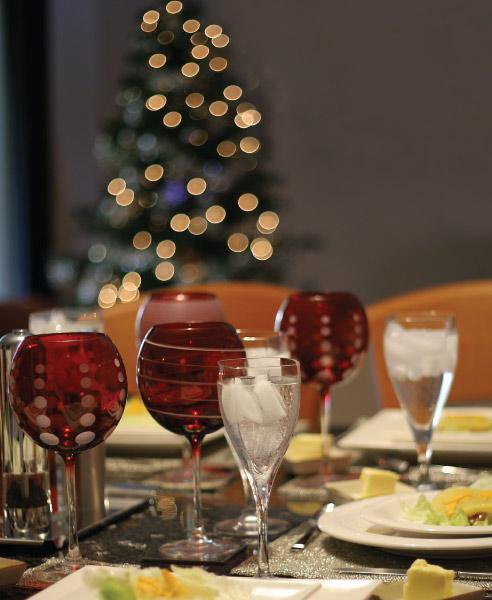 W
e all know the holidays are perhaps the most important time to give, but it's easy to get busy and forget the reason for the season. Several years ago, Denise and Doug LeBolt (above) found a solution for this common problem. The couple started hosting a party that combined charity with holiday fun.
Now known as their Christmas Angels party, the LeBolts' annual party has an admittance fee—a gift. But this isn't a gift to trade in a game; it's a gift that will be given to someone in need.
For the first several years that they hosted the party, the LeBolts adopted a few families from the Big Brothers Big Sisters of the Ozarks system. They would then share the family's wish lists with guests coming to their holiday party, and the guests would shop for gifts that the families needed. They were more than successful. "The guests are always so generous," LeBolt says. "They're usually making two or three trips back to their car to get more gifts." 
The LeBolts suggest the guests bring the gifts unwrapped, and then they sort them and make sure that each family got everything they requested. They then wrap them and deliver them to the organization. For the past couple of years, the LeBolts started adopting boys via the Good Samaritan Boys Ranch. 
At the Christmas Angels party, there's still wine to drink, tasty food to devour and holiday cheer to share. The only thing different is bringing a gift, a small thing for guests to do in order to make a huge difference for a local family in need.