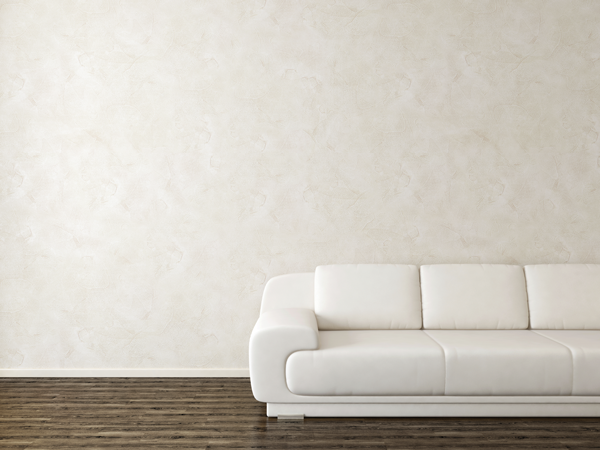 It's all about the color. From small, quaint spaces to open floor plans with abstract architecture, the color you choose when painting a room can have a drastic effect. Based on the recommendations of Sharon Cates, a color specialist at Seminole Paint and Décor Center in Springfield, and Elizabeth Hill, sales and marketing director at Hill Painting, LLC in Marshfield, here are the best colors to achieve a specific look or feel in your space. 
Go White or Neutral
The most popular neutral shade at Seminole is Navajo White from Benjamin Moore. It is a versatile color that Cates describes as a creamy neutral that is not very yellow or very gray; therefore, it works well in most spaces. 
Hill also recommends using gray as a neutral in your home.  "Gray is the new white," Hill says.  White and gray tones, such as Sherwin Williams' Gateway Gray, can provide a dramatic backdrop to colorful furniture and art or bold trim. 
Use Colors to Calm
In our busy lives, relaxation is not always a part of our day. If you want to create a calm ambiance in your bedroom, try painting your walls a serene green like Castleton Mist from Benjamin Moore, or a soft earth tone like Sherwin Williams' Escape Gray.    
Add a Bright Punch
On the other hand, you can add a bright punch to your bedroom with colors such as Sherwin Williams' Exuberant Pink or Lupine, a smooth blue. Hill suggests using either of these shades on accent walls paired with gray or taupe surrounding walls. When it comes to choosing which wall to highlight with a pop of color, Hill suggests using one that is already a focal point; a wall with a fireplace, large window or angled architecture would be a good option. 
Warm up Your Space
For a new fall look to warm up your home, Cates recommends an updated version of the classic olive green colors. Benjamin Moore's Baby Turtle fits the bill and will add warmth to your space while remaining a neutral backdrop. Colors such as Sherwin Williams' Armagnac and Brandywine are warm terra cotta colors that can be used as-is or can be texturized with a faux finish for an especially rich look. Hill says these hues work well with Tuscan and Navajo décor and can be accented by greens, blues and deep reds to create inviting spaces. No matter what your space looks like, paint is an inexpensive, quick way to update your look. A fresh coat of quality color can truly transform any space.