Inspiration
Places to Host a Party
Want to host a party but aren't prepared to open up your own house? These local venues are the perfect spot.
By Savannah Waszczuk & Sara Eaker | Photos by Craig Cochran, courtesy of Shutterstock and Each Venue
Sep 2012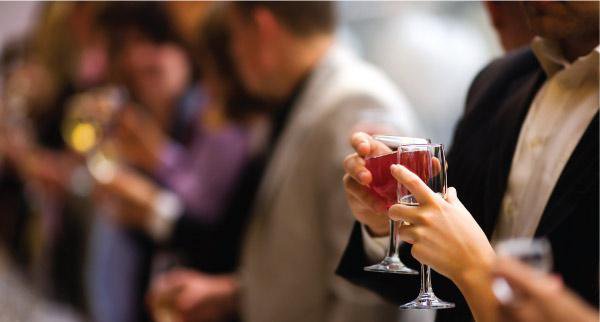 Executive Conference Center
910 W. Battlefield, Springfield 417-882-1776, theeccballroom.com 
This center features four room options, including a 1,240-square-foot Renaissance Room No. 1 and the 910 Ballroom, which can accommodate up to 275 people. The Ballroom features a kitchen and bar area, and each room comes with a personal event host. White linens are provided, and outside catering is allowed. 
319 Downtown Event Center
319 W. Walnut St., Springfield 417-773-5777, 319downtown.com
This venue boasts 3,500 square feet and can seat more than 200 people. Property owner Shawn Gott also owns The Fireplace Room and a 900-square-foot Chandelier Room, and they are all open to outside catering.
Sertoma Event Center
1645 W. Republic Rd., Springfield, 417-818-8417, facebook.com/theeventcenterspringfield 
This spot comes with tables, chairs and linens and features cream walls and wood floors. It can seat as many as 150 guests, and there's an event host on hand. 
Affinity Riverside Estate and Spa
381 W. Guin Rd., Nixa 417-840-5352, affinityestate.com
The indoor space of this venue is large enough to comfortably seat as many as 120 people. During the holidays, it's decorated for Christmas, so you don't have to worry about bringing anything. Catering can be brought in, or the spot offers on-site catering. 
White River Conference Center
600 W. Sunshine St., Springfield, 417-891-5111 whiteriverconferencecenter.com
This place has a variety of rooms for rental, including a ballroom, a fireplace room and even a waterfall room. It can hold as many as 600 people, and it features a chef who is ready to meet a variety of culinary requests.