Southern Charm
The Roberts family loves their home in Southern Hills, a neighborhood filled with unbeatable beauty and charm.
By Kelsey Berry | Photo by Kevin O'Riley
Sep 2013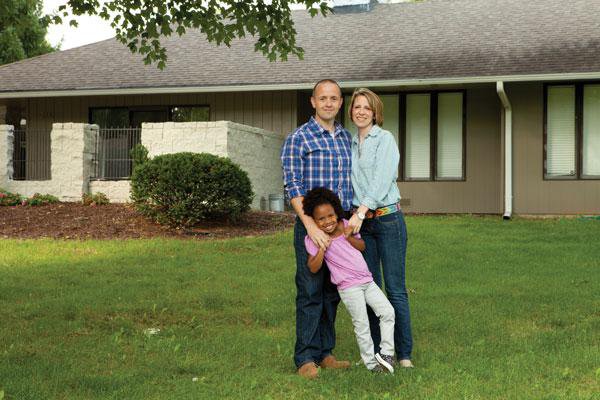 The Perfect Spot:
From the charming homes to the neighborhood geese, Matt, Meredith and Zoe Roberts love everything about living in the Southern Hills neighborhood.

At first glance, Southern Hills might seem like a typical suburban community. But once you uncover the character of each home and all of the neighborhood's hidden gems, that assumption couldn't be further from the truth.

Matt, Meredith and Zoe Roberts moved into the neighborhood in 2010 with plans to renovate their new home. They spent four months redesigning and updating their home but were careful to maintain the distinct character of the house. "We like that all the homes are different from one another," Matt says. "It's not a cookie-cutter neighborhood." Most homes in Southern Hills were built in the '60s, '70s and '80s, and the family was attracted to the variety of designs and features. 

Besides diverse architecture, Southern Hills boasts plenty of options for family fun within the shaded, quiet streets. "We're basically right on the Galloway Creek Greenway Trail, which is another thing we love a lot," Meredith says. "We can be on the trail in five or 10 minutes and bike or run."

The neighborhood geese also serve as entertainment on the lakes and streets. In fact, 4-year-old Zoe says the geese are her favorite part of living in Southern Hills. "They're the neighborhood geese, and people will wait for them to move out of the streets," Matt says. "It's kind of fun."

With beautiful, lush trees offering a changing landscape, the Galloway Creek Greenway Trail in close proximity and three glistening lakes, this enchanting neighborhood is just about as close to perfection as you can get.