Recycle in 417-Land
Meet a Springfield woman who brought recycling services to her Springfield neighborhood, and learn about Springfield spots where you can drop off your own recycling.
BY Kelsey Brown | Illustration by shutterstock, photo courtesy Lela Panagides
Sep 2015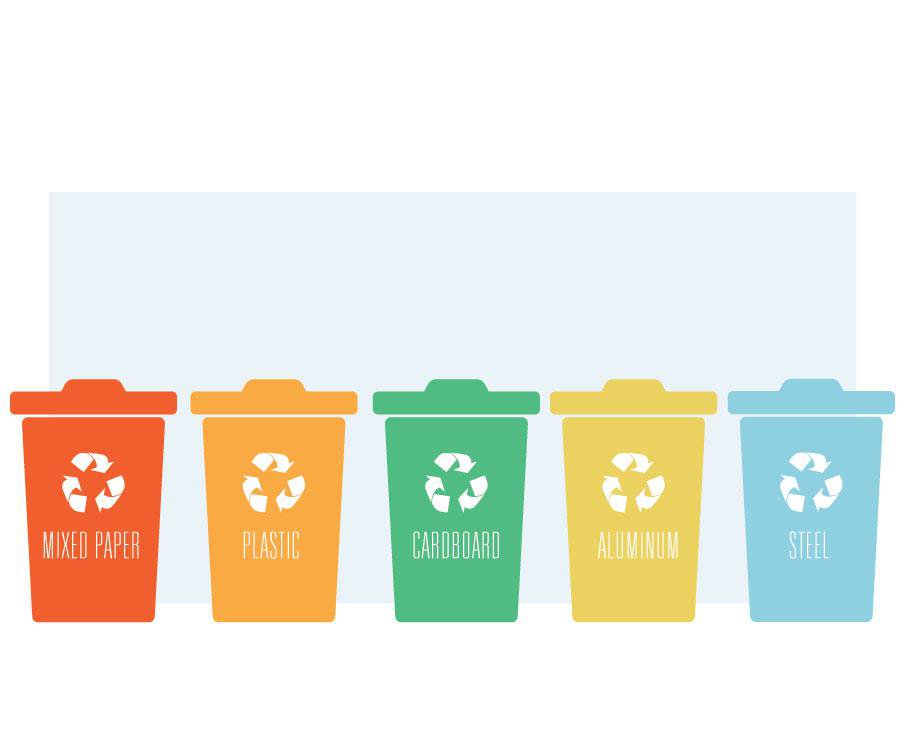 The first thing Springfield resident Lela Panagides noticed when she moved into her east Springfield home was the fact that there was no recycling bin. She and her husband expected to have recycling services when they bought their home situated in an upper-middle-class neighborhood in 2013, and they were shocked to discover the opposite. 
Panagides has traveled extensively and lived in many different countries. Recycling services were provided in most of those places, and when she found out it wasn't the norm in her new neighborhood, she took action."I saw a need, so I went out and tried to fill that need," she says.
Panagides got to work right away and called the board president of the homeowners association to ask about the lack of recycling services. She did her research, put together a proposal and eventually got approval from the board members to collect information from local companies that provide recycling.
She decided to work with Republic Services, a waste service company in Springfield, and negotiated with the homeowners association to include the additional services without raising the membership cost for people living in the neighborhood.
The homeowners association began offering the recycling services to anyone interested, and Panagides says about 80 percent of the residents in her neighborhood are now recycling. "It just took someone taking initiative and making some calls," she says. "My mom had this quote, she said, 'Lela, always leave a place better than you found it.' And that's one of my life mantras. I live by that motto."
Panagides never learned why her neighborhood didn't have recycling services in the first place, but if you have the same problem, do not fear: there are people who want to help. In fact, Barbara Lucks, sustainability officer with the City of Springfield Environmental Services, says Springfield serves as a recycling hub for many smaller surrounding communities that don't have access to such services. As for our city itself, thanks to Panagides and many others with her same desire, recycling is made easy. Lucks says all trash haulers that do business in Springfield are required to offer curbside recycling to their customers. "Anyone that's a resident in Springfield has the availability of curbside recycling, they just need to make that contract with their hauler," she says.
Numbers show that many people are taking advantage of the services. Every year, thousands of items are recycled through Springfield's Solid Waste Management System, including: 575 tons of mixed paper, 220 tons of plastic, 278 tons of cardboard, 13 tons of aluminum and a little less than 40 tons of steel.
In addition to curbside recycling, Springfield is home to the Yardwaste Recycling Center, the Household Chemical Collection Center, the Computer Recycling Center, three recycling drop-off centers and the Springfield Sanitary Landfill, which Lucks said should be residents' last resort instead of their first. 
Want to make a difference, just like Panagides? Start recycling on your own. For questions or more information on local services, visit springfieldmo.gov/recycling, call the Recycling Hotline at 417-864-1904 or stop by the Department of Environmental Services at 290 E. Central Street in Springfield.