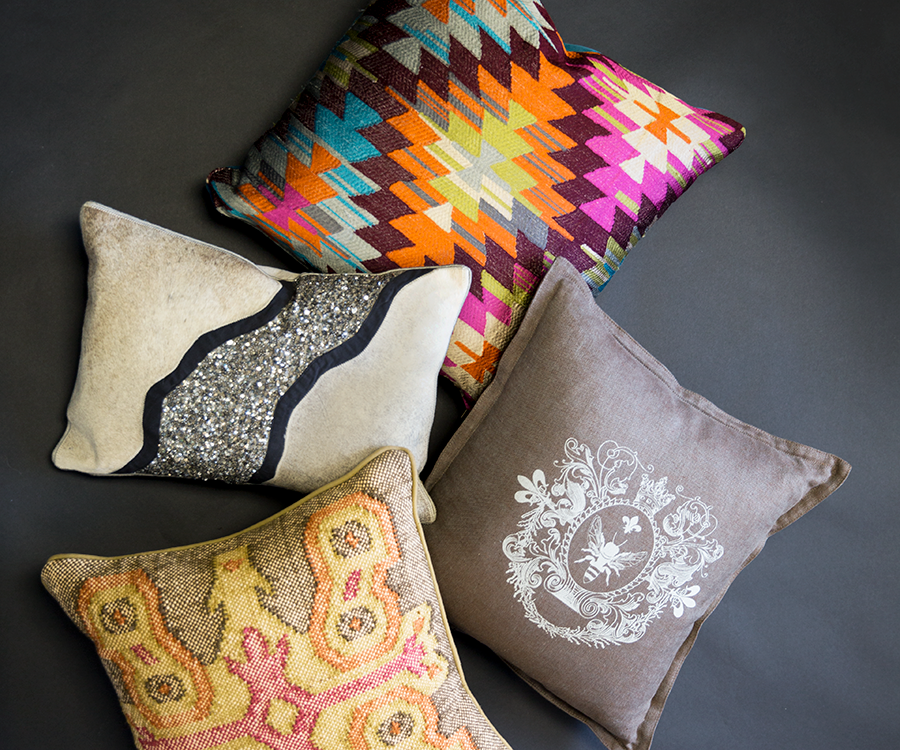 Obelisk Home
214 W. Phelps St., Suite 101; 417-616-6488; obeliskhome.com
You can't go wrong with global-inspired pillows this fall to add layers and textures to your home. Colby Morrell says low-maintenance or silky materials, animal prints, tribal colors and oversized floral prints are in style. These trendy patterns are perfect to spice up the neutral sofas in your living room or host and hostess seats in your dining room.


James Décor
1324 E. Republic Rd., Springfield; 417-883-2616; jameshomedecor.com
Michelle Holder says rustic, organic pillows will be the style to snuggle with this fall. Look for deep, rich colors like blues, dusty cedar and ash browns, and add flair using logo pillows with Parisian or Bohemian themes. Pair them with a leather sofa in a hearth room or decorate a guest room for comfort and character.


5908 Interiors
2144 E. Republic Rd., Springfield; 417-889-5908; pattijohnson.5908@yahoo.com
It's the season for earthy with a hint of bling, Patti Johnson says. Mix simple, neutral-toned leather designs with cowhide, snakeskin, feathered and sequined materials for a trendy look. Whether it's a new or old sofa, living room or outdoor porch, you can transform any space in a flash with these eclectic pillows.