Trends
5 Ways to Decorate With Pumpkins
Bored of just sitting pumpkins and gourds on your front porch? Decorating with the produce in new and interesting ways is easier than you think.
By Heather Kane
Sep 2017
Tabletop Decor
Use a pumpkin as a vase by carving out the top and inserting a small pot of real succulents. If you want a piece that stays all season, skip the carving and hot glue some moss to the very top of the pumpkin. Add a variety of faux succulents, glue them in place and voila!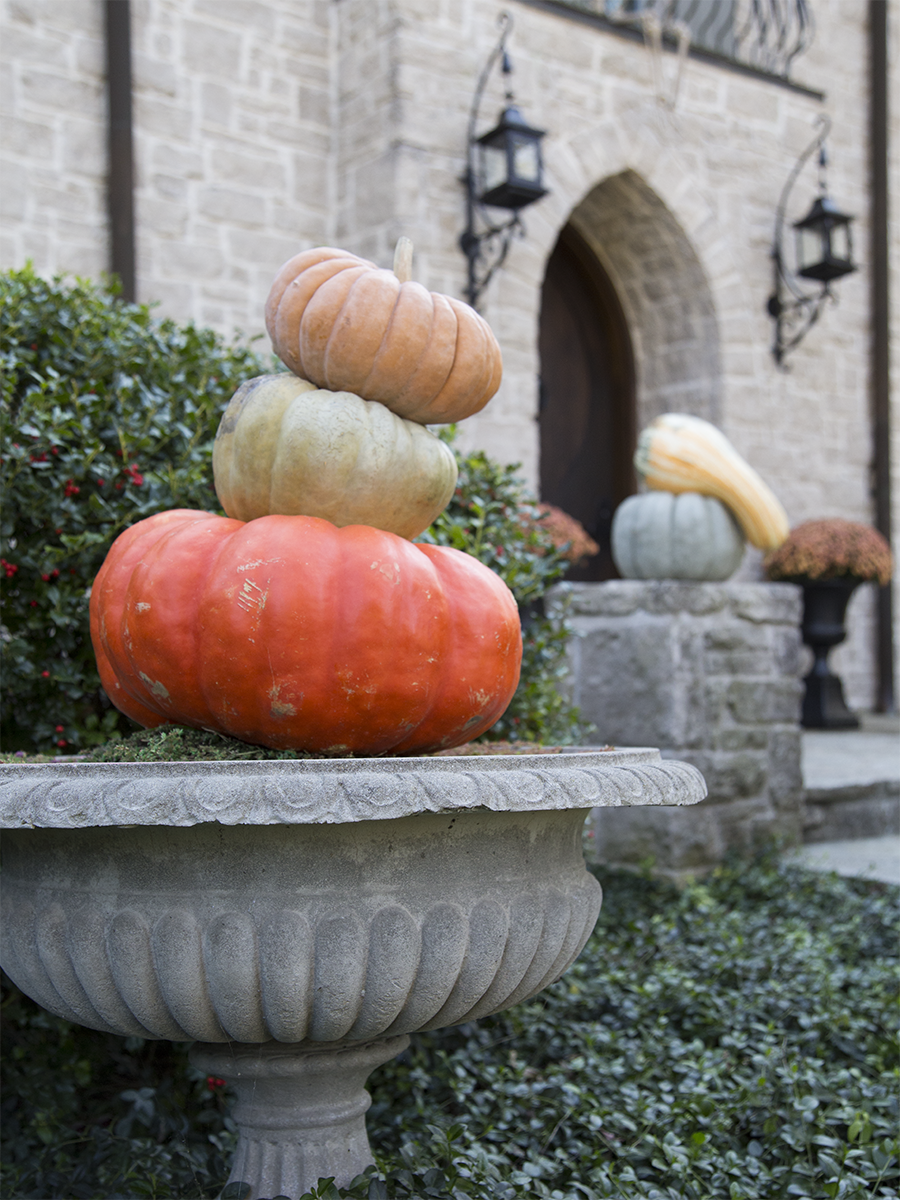 Standing Tall
One easy and chic way to use pumpkins and gourds outside your home is to stack them up, up, up. It's like creating little mini sculptures that have drama and height. Stack them in flower pots and urns and add some ivy peeking out for a bountiful look. Remember to use a mix of colors and sizes for variation.


Full Potential
Use a variety of mini pumpkins and gourds to create glamorous displays indoors by filling large glass cloches, vases and lanterns with the tiny gems. The bigger the container, the bigger the impact. Add tiny battery-powered sparkly string lights for a lovely glow in the evening.


Bountiful Basket
Fill a large basket with large pumpkins. Stuff newspaper in the bottom so it looks as if the basket is overflowing with pumpkins. You can place the basket on a front porch or anywhere in the house. Get creative and mix in fall pillows or drape a soft knit blanket in the basket as well.
 
Fireplace Spectacular
Play up your fireplace with a bunch of pumpkins and gourds. Instead of putting them on the mantel set them at the base of the fireplace like they are part of the fire. Stack them, and lay them on their sides like they are growing right out of it.