Designers
A Character-Filled Kitchen Gets a Fresh Face-Lift
By redesigning her kitchen, Sara Hollis was able to preserve the room's original layout, while adding necessary, modern updates.
By Hailey Jo Hopkins
Sep 2018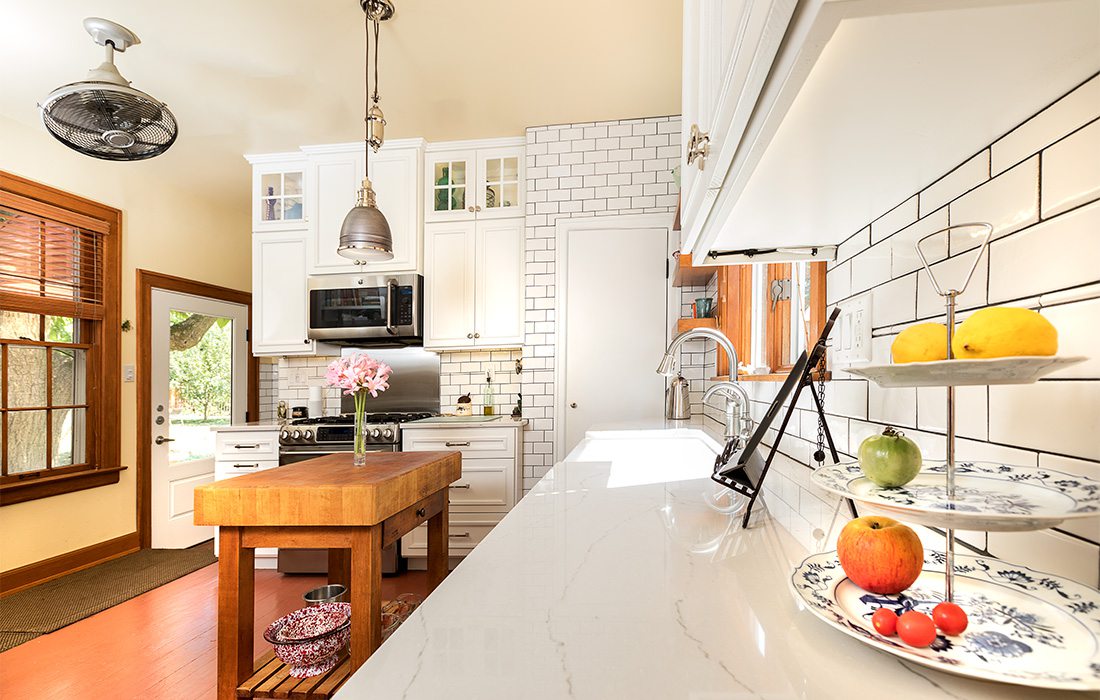 It's important to preserve homes rich with history and character, but occasionally innovative updates are necessary. Sara Hollis understood this when she decided to renovate her kitchen. Hollis had lived with her kitchen for 17 years and was feeling cramped. 
Redesigning has always been a goal for Hollis, but she knew changing the layout of her historical kitchen was not an option. "To integrate modern features and the original character was very important for us," Hollis says. Thanks to help from her designer, Susie Edie at Rock Solid Renovations, Hollis kept the walls and the original floor, while updating everything else. They mixed original woodwork with the new white cabinets and plumbed for gas. Another of Hollis's priorities for her new kitchen was having an updated oven, and when she found this duel fuel range with a gas cooktop and electric convection oven, she knew it would be the perfect fit. Some of her other favorite features include the large farmhouse sink, the quartz countertops and the added counter space. "I'm so happy with what we have done," Hollis says. "The changes have made all the difference in the world."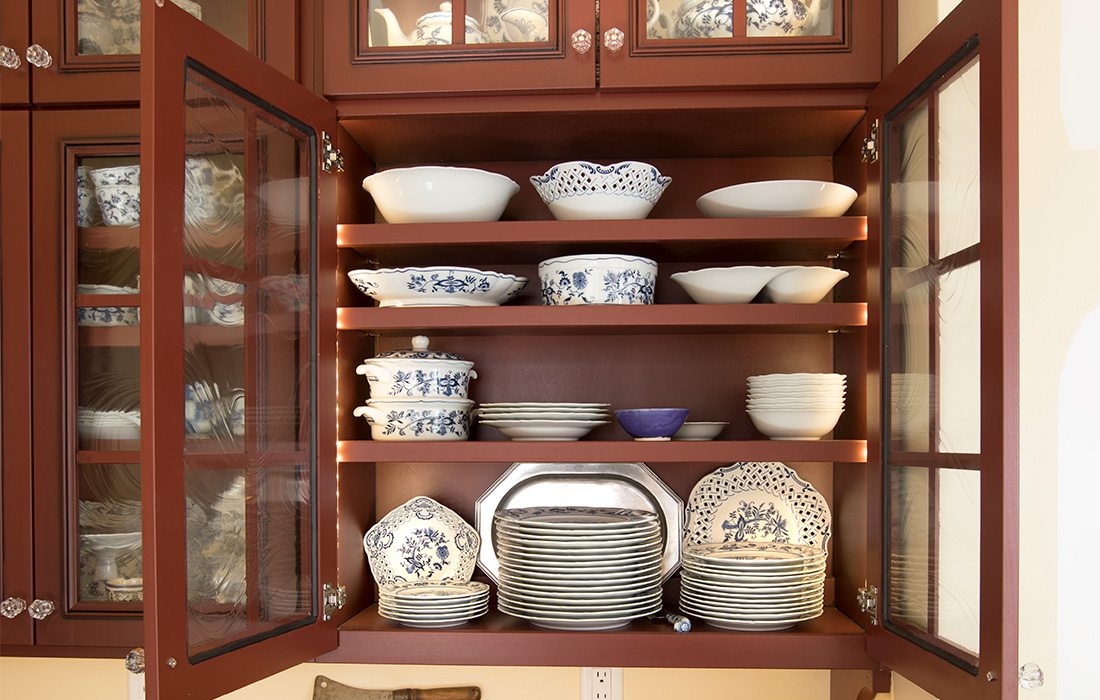 Design Advice
Susie Edie of Rock Solid Renovations gives several handy tips and tricks for updating a kitchen without changing the layout. 

Find the right design partner 
While thinking about her ideas for a new kitchen redesign, Sara Hollis went through several contractors. She found the best fit with Susie Edie at Rock Solid Renovations and then felt comfortable moving forward with the project. The right designer can make all the difference.
Keep the whole home in mind
Keep in mind that every element going into the kitchen reflects the feel of the entire home. Consider going with a redesign that looks and feels like it has always been there. 
Remember the original layout
The original layout might hold the key to figuring out the best design for the space. Utilize the space you already have and utilize creative ideas, like vertical space for storage.  
Every home and client is different 
Hollis's redesign updated her historical kitchen without altering the layout. That was the best decision for her kitchen, but each home has its own functions to utilize.