Retailers
Collections We Love: Robertson Gallery & Antiques
Philip Robertson and his wife, Theresa, love English country manor homes. That's why Robertson Gallery is full of items befitting an English lord and lady.
By Ren Bishop
Sep 2018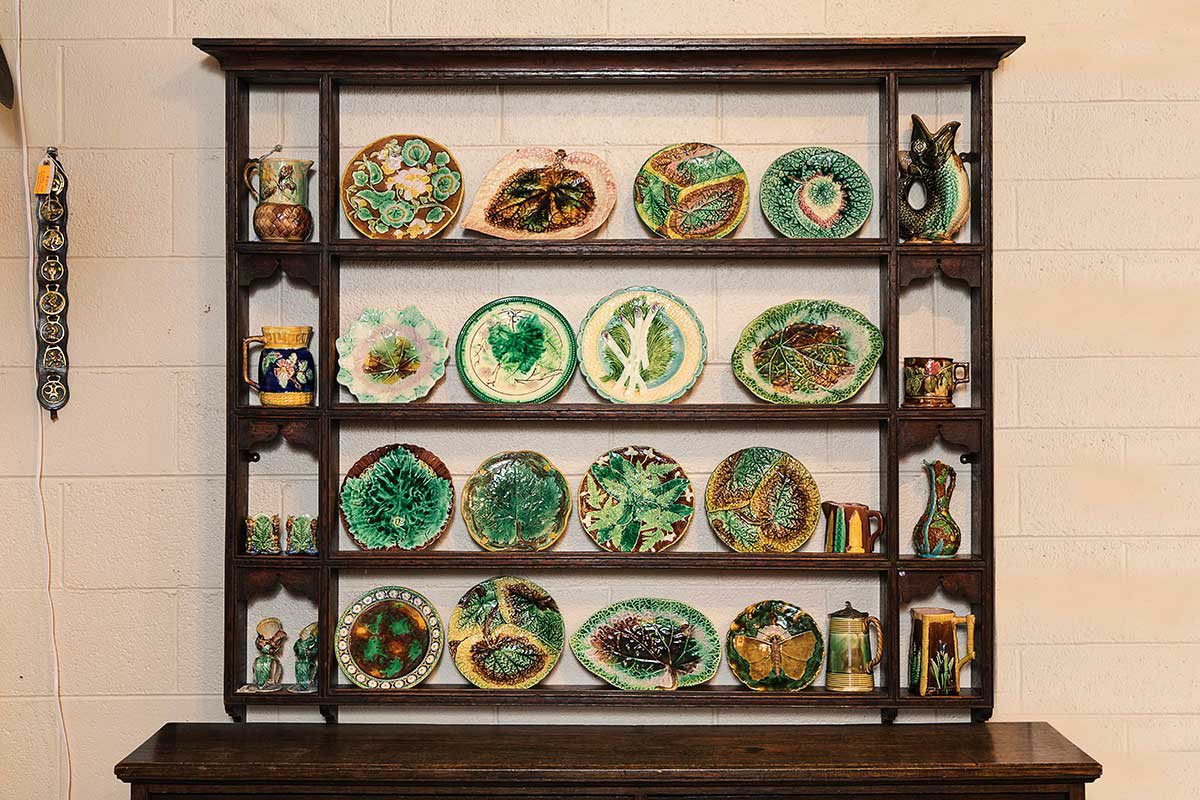 Every item at Robertson Gallery & Antiques has a story, and owner Philip Robertson knows them all. He and his wife, Theresa, visit England twice a year to hand-select antique and vintage items suited for an English manor house. The items are then shipped across the Atlantic to their new home in the Springfield store, where antiques and home decor items have been sold for 65 years. 

The gallery features items Downton Abbey fans would recognize—think ringing servant bells and blue-and-white pearlware plates from the mid 1800s. Philip's favorite piece in the collection is one of its oldest: a Staffordshire transferware plate created by famous potter Enoch Wood around 1820. Theresa prefers the store's collection of Black Forest, handcrafted carved wood items that were originally souvenirs for British travelers visiting Germany and Switzerland in the late 1800s. Although some items are beautiful, like the gallery's large collection of British oil paintings, some are functional. Well-worn work tools (hammers, levels and specialty saws) take up a section, and taps from British pubs line a long table. 

Throughout the gallery, customers find true English antiques, each with history and a story Philip loves to share.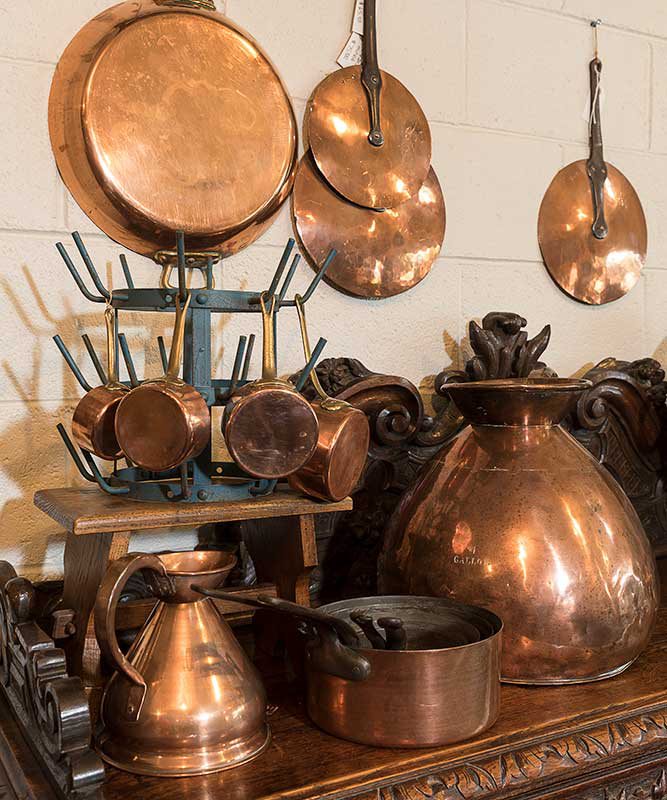 A staple of the manor kitchen was copper. Robertson's copper collection includes a haystack measure set, pots, lids and copper measuring cups.
Purchase Photo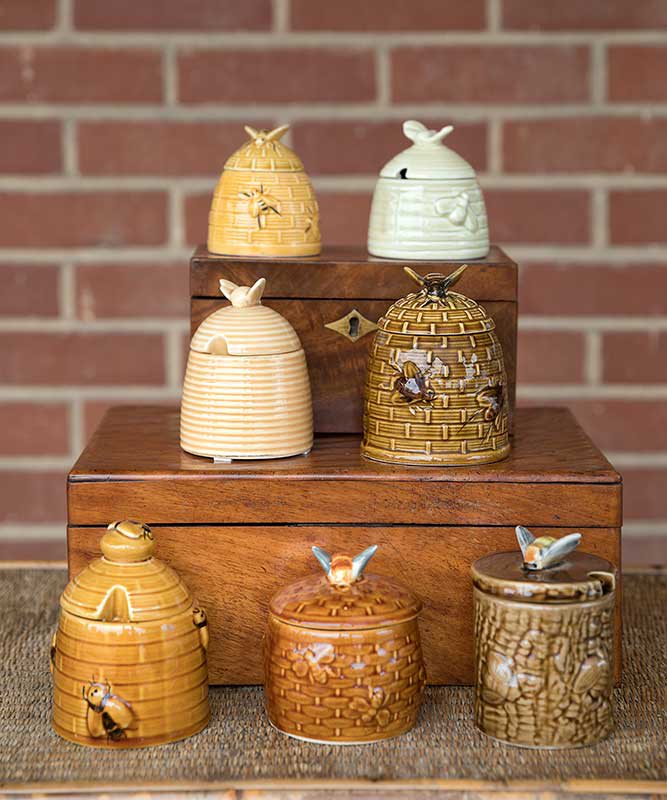 In addition to the store's many antiques, vintage honey pots are one small but memorable collection in the store. Since the 1930s, small honey pots have been a staple at British tables, serving both a decorative and functional purpose.
Purchase Photo
By Brandon Alms