DIY
Display Piece
Turn your favorite old vase and dish into a dazzling new cake stand.
By Sandy Clark
Mar 2011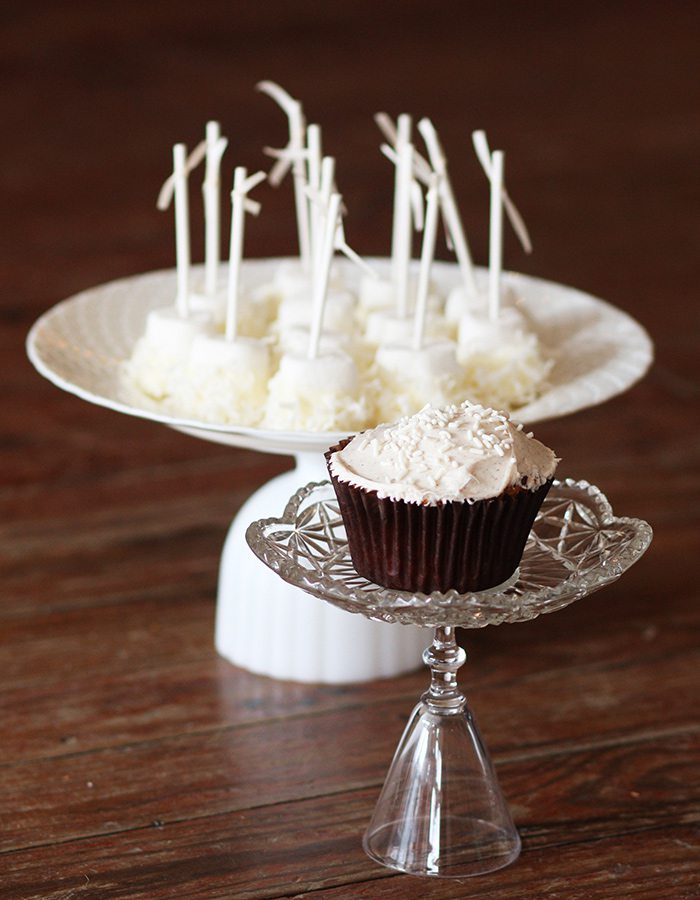 Elsie Larson and sister Emma Chapman have offered up a taste of the stylish whimsy that makes their shop, Red Velvet Art (211 E. Commercial St., Springfield, shopredvelvet.com, Editors Note: Since the initial publication of this article, Red Velvet Art is no longer in business. The sisters have focused their attention on A Beautiful Mess, Oui Fresh and A Color Story). The store was opened in 2009, and it expanded to a larger space last fall. Elsie's flair is for spotting the unexpected and then drawing it out. For this project—a home for the best of your baked goods—she shares how to take an old vase and dish and turn them into a cake stand. The project's total cost ranges from free to a few dollars, depending on your item (and whether or not you have some epoxy laying around your house somewhere). And you'll create a piece that can display anything from a bon bon to a full-size cake, depending on your materials. Either way, it is a fanciful accent you can use again and again.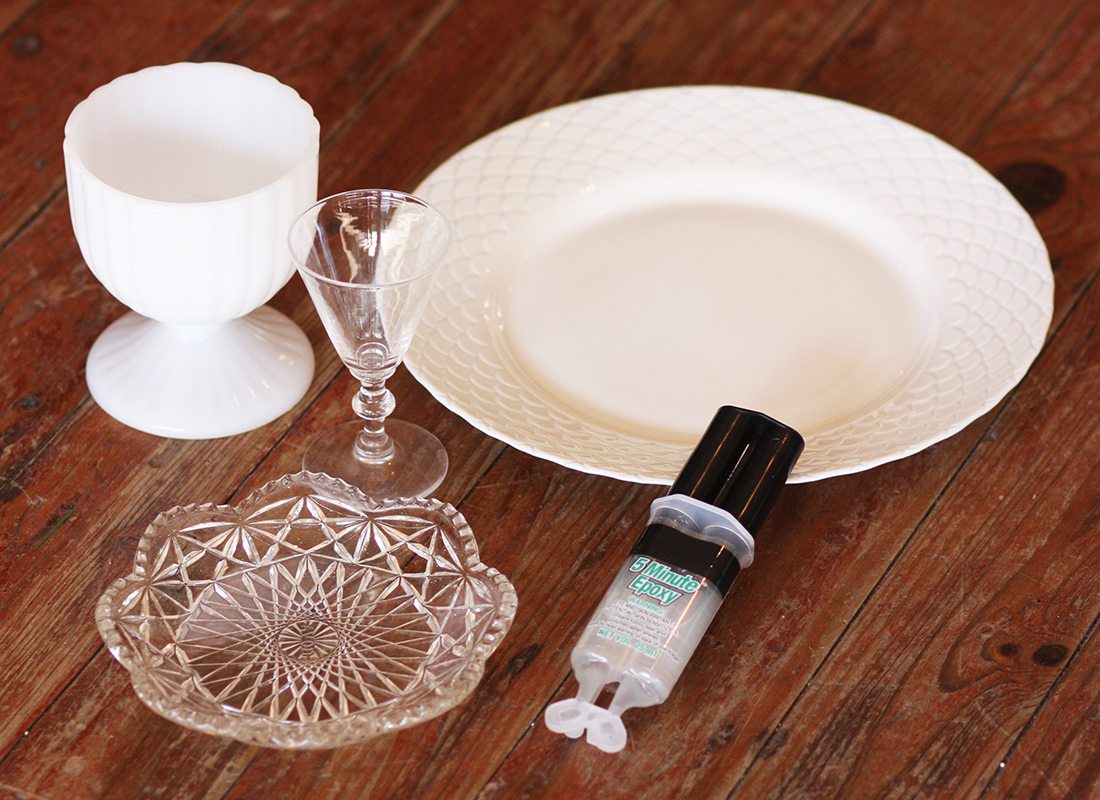 To make the cake stand:
1. Find a plate and vase that go well together. Or, if you can't find a plate and a vase, consider using something else, like an ashtray and a cocktail glass that would fit a perfectly sized jumbo cupcake. This is a place to use those curious bits you have collected. "You can use something you already have or buy a few items from a vintage store, flea market or thrift store," Emma says.
2. Next, thoroughly clean your pieces. Epoxy is strong stuff, but you want it sticking to your object, not to dust. Make sure they look their best, and let them dry thoroughly.
3. Lay the plate face-down on a flat, clean surface and center the bottom of the vase on it. Get a good eye for where you will want it. Now pick it up and line the bottom of the vase with epoxy. Return it firmly to its centered position.
4. Last, it's time to let the piece dry. Simply stack a few heavy books on it and consult your epoxy instructions for the drying time.