Food
Dinner in a Dash
Many people want to feed their families nutritious meals, but a lack of time to prepare them can get in the way. Learn which 417-land companies can help you out.
By Julie Sedenko Davis | Photo by Kevin O'Riley
Mar 2016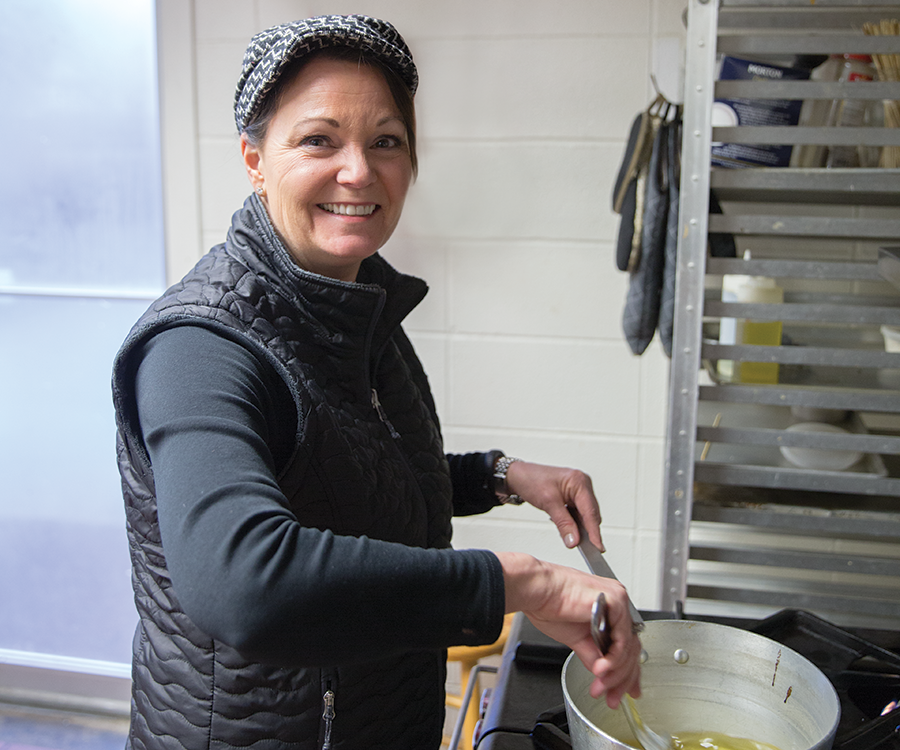 Maybe salt and pepper are the only spices in your cupboard, and perhaps the only cookbook you own was a wedding gift. Intense schedules have taken a toll on family mealtimes and personal health. Fortunately, there are new options for eating healthily at home.
Denise LeBolt delivers nearly 60 meals every week. Her business, Homemade. Delivered. (Springfield, 417-234-7456), was born out of a desire to help friends struggling with health issues. "I thought, 'If I could just cook for them, if I could feed them and make them eat healthy, it would be so good for them," Lebolt says.
Her original five clients quickly grew to 150. In addition to her focus of helping people with health issues, she soon found a new following: families plagued with drive-through guilt. 
Every single week LeBolt prepares a variety of  soups, main dishes, slow cooker meals, side dishes, desserts, homemade granolas and even quiche. "You get all the yummy smells and idea of a homemade meal, but you don't have to do the work," she says. Menus are sent out and orders are placed via email. Everything is delivered in an insulated thermal bag with chillers, then, after enjoying your meals, you set your bag, chillers and containers on your doorstop for LeBolt to swap out on the next delivery. 
Everything is prepared using natural, local ingredients. LeBolt focuses on high-fiber, low-sodium and preservative-free foods. Currently she buys from MaMa Jean's Natural Market or the farmers' market, but she has plans to grow and harvest her own vegetables.  
If you love the idea of meals planned for you but want to be a bit more involved in the cooking process, Hy-Vee (1720 W. Battlefield, Springfield, 417-881-1950, hy-vee.com) offers a unique DISH (Dinner Is Simple at Hy-Vee) program for busy families. Simply get a small group of between four and eight people together and pick your favorite meals. If you have specific goals in mind, the store's dieticians can help with menu selections. On your scheduled day, gather in the store's clubroom and, two hours later, emerge with a week's worth of freezer meals—and probably a much better attitude than the last time you went to the grocery store. "You don't have to do shopping or cleanup," says Hy-Vee dietician Priscilla Bloom. The only cost for the DISH program is the groceries—you split the bill with your group. 
Hy-Vee also has a monthly Dietician Freezer Meal program. It's similar to DISH, but store dieticians choose the menu. Prices vary according to the recipes, but average around $75 for five freezer meals. In addition, the store offers time-saving grocery delivery. Orders less than $100 are just $5 for delivery or $2.95 for pick-up. The fee is waived for orders over $100. (Check with the store for delivery radius.)
Whether you're a gourmet chef or have a salt and pepper spice rack, it's possible to have healthy, homemade meals. "You are what you eat," LeBolt says. "That's the truth. If you eat healthy and live a healthier lifestyle, you're bound to be healthier."