Home Profiles
Erica Lea Hendrix's Home
Erica Lea Hendrix starting Erica Lea Design Studios in 2010. She strives to make spaces work rather than just be decorated. She says her taste is traditional, transitional and eclectic. Look inside the Crane home she shares with her husband and son.
By Rose Marthis | Photos by Chuck Travers
Mar 2016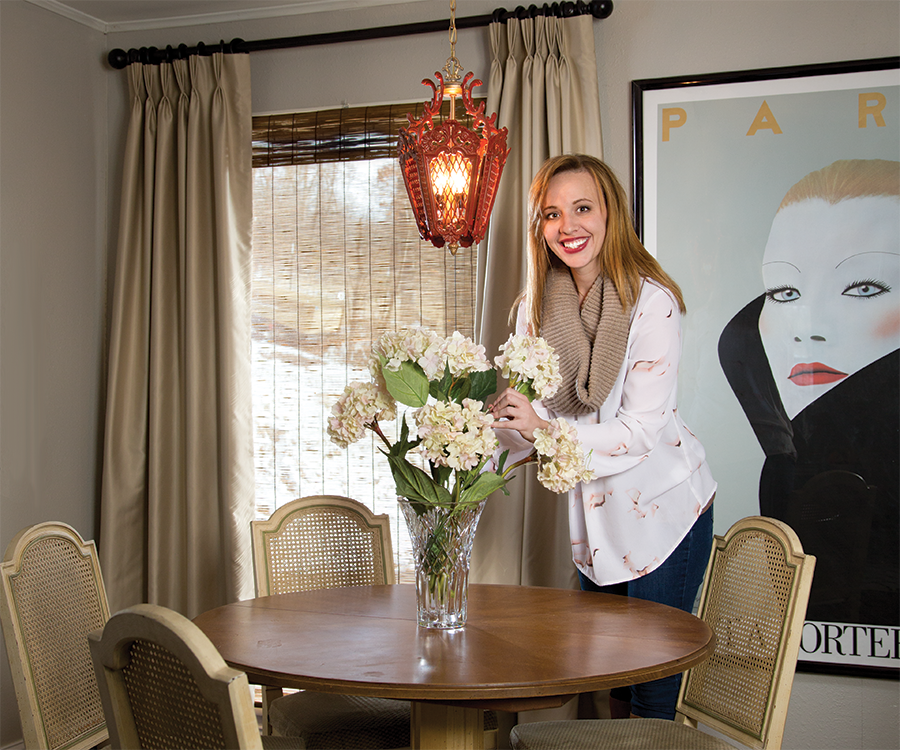 Vintage Finds
In the dining room, Hendrix ties in Parisian style with this statement art piece she found at a design warehouse. "Artwork in your home should start a conversation," she says. One of Hendrix's favorite pieces is the orange and gold chandelier, which she found at an antique store and had her husband clean, rewire and repaint. 
Stylish Sounds
The formal living room has a masculine feel with a dark navy wall treatment and green details. Hendrix brought in her great grandmother's piano, a piece she has owned since college. She is the only other person in her family to play piano, so the family heirloom was passed on to her along with her great grandmother's music. 
Pieces of History
Hendrix fell in love with these prints while backpacking through Europe and carried them home in her backpack. When Riverside Inn in Ozark closed, she acquired this green chair and couldn't bring herself to reupholster it.