Trends
Pop of Paint
The hottest paint trend for 2016 is white, with other cool shades and even a few bold choices also trending. Local paint pros share ways you can incorporate these tones into your home.
By Jessica Covert | Photo by Abby Gust
Mar 2016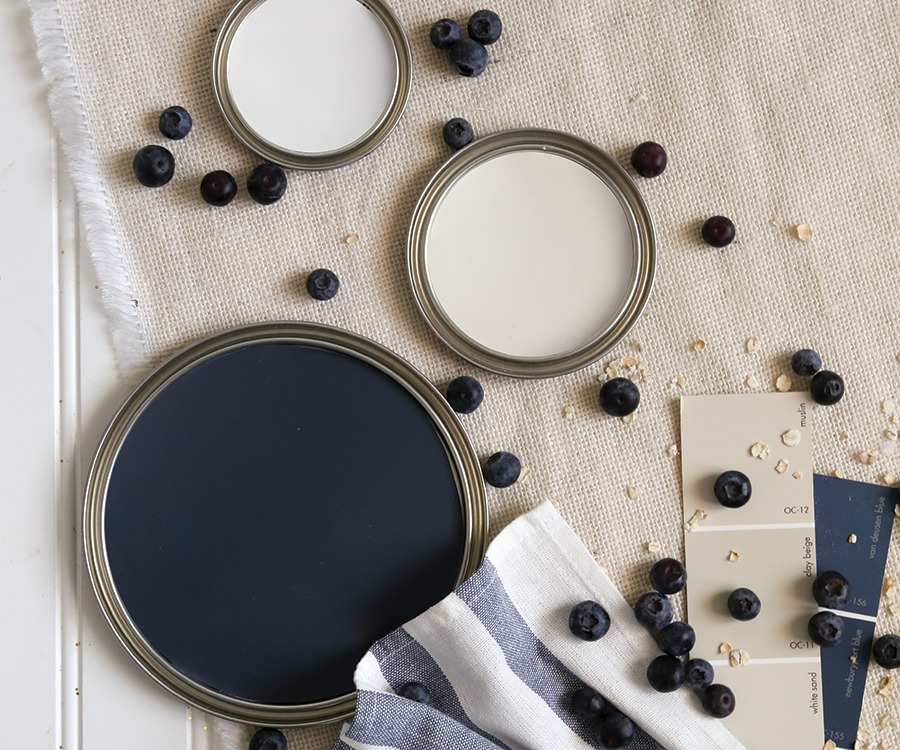 White is the blank canvas for 2016, and there are plenty of ways you can use it. Sharon Cates, a designer at Seminole Décor Center (1815 E. Seminole St., Springfield, seminoledecor.com, 417-881-5559) and Gentry Stafford from Spectrum Paint (5739 S. Campbell Ave., Springfield, 417-886-2883, spectrumpaint.com) shared the color trend palette from Benjamin Moore, which includes pastels and bright colors. But the star of the show is Simply White, Benjamin Moore's "Color of the Year." 

"The cool thing about white being a trending movement is that it can really showcase your trim, accent walls and interesting furniture pieces," Stafford says. Simply White is a crisp, clean white with warm cream undertones that work nicely with cool toned whites (Cates has been using Ballet White recently) and shades of blue. Cates adds that navy is also popular. Hale's Navy by Benjamin Moore, a dark and muted shade of blue, is one of her favorites. 
Bold shades are making an appearance, too—Benjamin Moore's Ravishing Red and Royal Flush are two options Stafford also recommends. Ravishing Red is an exuberant orangey red, Stafford says, and Royal Flush is an equally vibrant shade of fuchsia that looks more purple than pink. Both can go on window trim and accent walls. If none of these colors are making you swoon, you can also check out a different line: Seminole Décor Center also sells Richard's Paint, and the popular Pittsburgh Paints are available at Spectrum Paint.
---


How to use it: 


1. Paint below your chair rails. Cates says she prefers painting below chair rails to doing an accent wall. It's an easy way to incorporate a bright color without too much commitment, which makes it simple to transition to something new when you're tired of the old.

2. Paint a piece of furniture. Stafford's favorite trending colors include Benjamin Moore's Patriot Blue and Blue Echo, and she recommends using these to paint a small end table or dresser in a semi-gloss finish.

3. Create contrast. Stafford says some folks are whitewashing their fireplaces or painting them white, while making the surrounding walls a bright color to make them stand out. 

4. Re-invent an old favorite. Cates says people often come to Seminole for advice on repainting lamps. The material the lamp's made of will determine what kind of paint you need. For example, oil-based paints generally work well with ceramics, while a latex paint is your best bet for wood.