Featured Homes
Classic Kitchen Makeover Adds Modern Touches
Hanna Lord loves a classic look, and with the help of a contractor, she made her older kitchen work for her modern needs.
By Karen Bliss
Mar 2018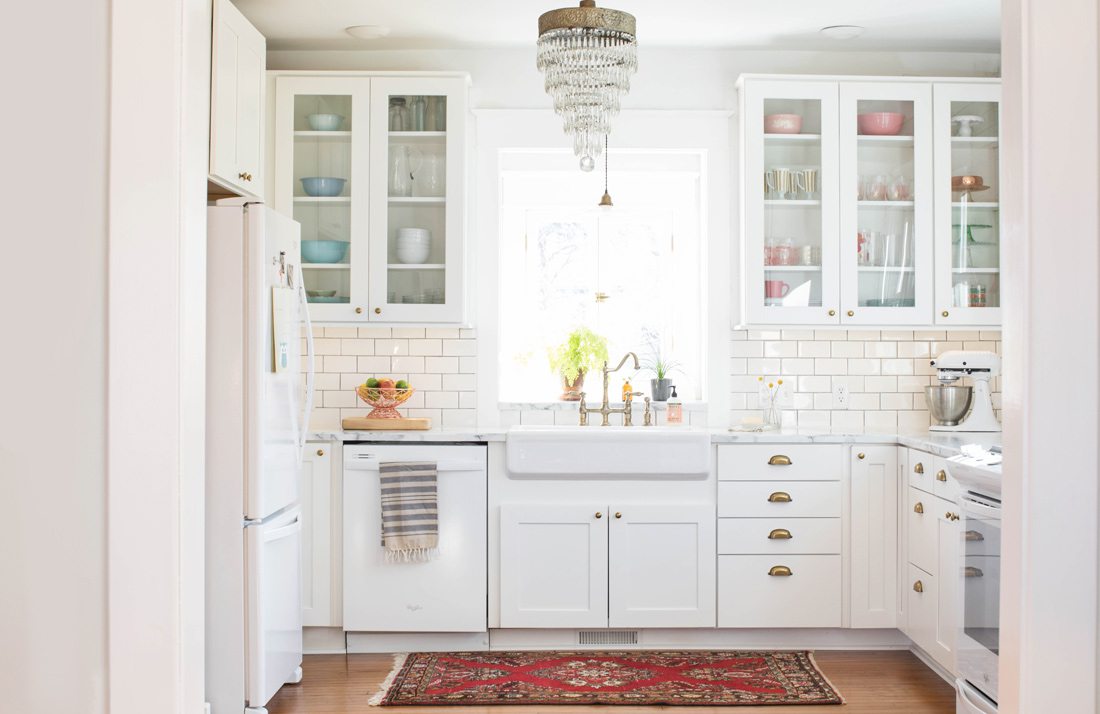 A kitchen full of modern conveniences is essential for gatherings of family and friends and for today's living, but that doesn't mean your kitchen has to be a modern style. Hanna Lord loves homes with a classic look, and that shows in her kitchen. "I don't know if any design is actually timeless," she says. "But, we were looking for a classic design." 

Lord's house was built in 1911, so she was looking for a way to make the inside resemble the original home as much as possible while adding the modern conveniences of today's kitchens. She had trouble fitting modern appliances in her kitchen space, even a refrigerator and a basic kitchen table. A contractor helped move the kitchen into what used to be the formal dining room. 

Even though it was a challenge to move appliances and hookups from one room to another, Lord says it made for more space in the kitchen for her family. Even with keeping to a classic design, Lord says most of the products she and her contractor selected were easy to find. Some of the staples of her design included subway tile, laminate countertops, which imitate marble, and antique brass poles. Lord says the kitchen upgrade changed the feel of her whole home and really brought her classic-style home "into the 21st century."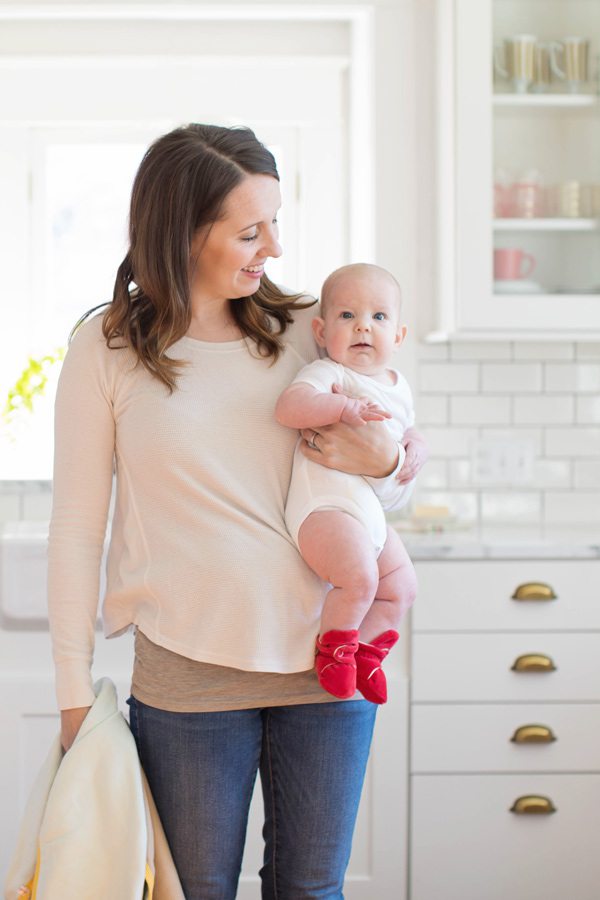 Photo by Janae Hardy
When redesigning the kitchen, one of Lord's biggest goals was to have enough room for her family, including her three kids: Lucy (pictured), Olive and Calvin.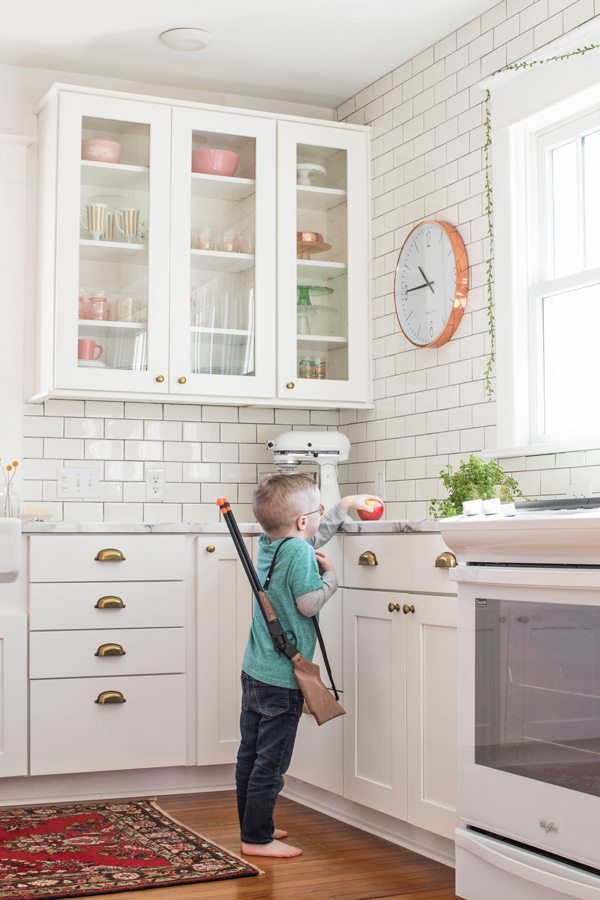 Photo by Janae Hardy
Hanna Lord's family, including her son Calvin, was her inspiration for overhauling her kitchen.
by John Amos by Amos Millworks. Amos has since passed away. 
Chandelier 
was already installed in the home when Lord purchased it.  


Windows 
Anderson Windows and Doors


Contractor