From Architecture to Art
417-land architect Mark Tuttle and his partner, craftsman Tony Bird, design and build furniture and other custom woodworks.
By Mike Cullinan
Jun 2015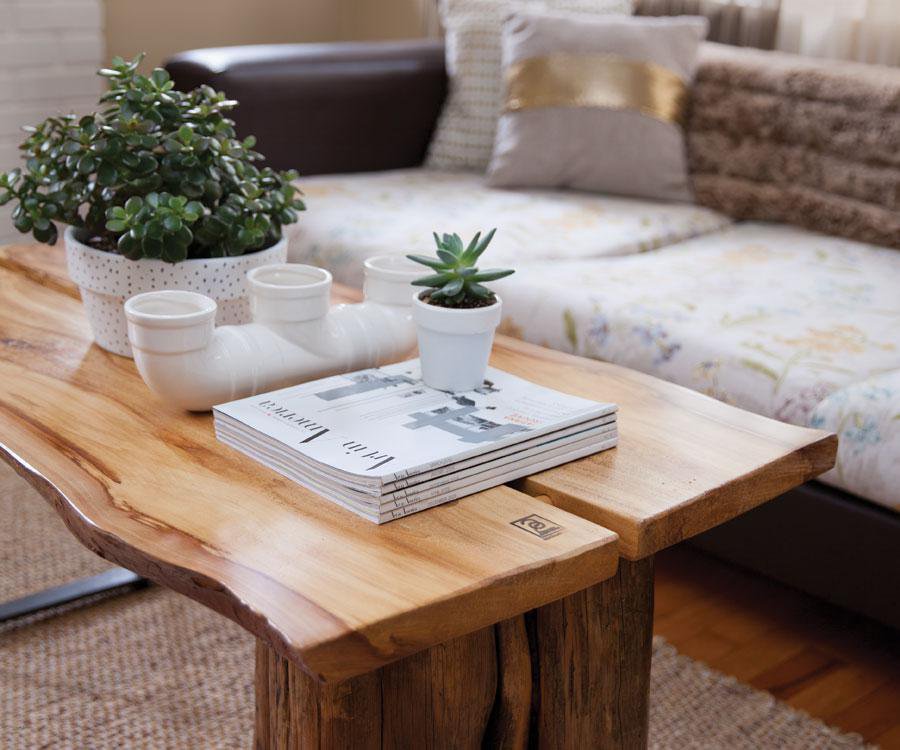 An architect by training, Knot2Rustic Furniture's Mark Tuttle never knows when inspiration might hit him. But when it does, the idea will have to be sketched on any medium that will accept his drawing—even if it's at 30,000 feet on the back of an air sickness bag.
"I've done that before," Tuttle says. "I ran out of sketch paper on a plane, and had an idea I had to get down."
Together with Tony Bird, Tuttle formed Knot2Rustic Furniture (417-522-8323, knot2rustic.com) about five years ago as an opportunity to let his artistic side have room to grow. "I bring the design expertise, and Tony brings the craftsmanship expertise," Tuttle says. "We collaborate on everything we do." 


Mark Tuttle of Knot2Rustic sketches out new pieces of furniture that will be built with repurposed wood.
The functional sculptures find new uses for salvaged or unclaimed wood, be it for a coffee table or paneling for an elevator shaft, which was part of a project the business completed earlier this year for the new Stoney Creek Hotel in Independence, Missouri. 
Work on any given project can start out simple enough, Tuttle explains, as a quick sketch can sometimes be all it takes to see if they're on the right track with a client. Other times, the customer might have seen something the company had done in the past, and with a few tweaks, the new piece is off and running. 
Detail is added as they move through the process, maintaining a focus on keeping everything custom made. As such, specific pieces aren't for sale directly through the website or retailers, but Tuttle says potential clients can get ideas of Knot2Rustic's work online and contact them to customize projects.
"We want to be artistic, and we want to have some license to make improvements as we go," Tuttle says. "We want to maintain that flexibility and that privilege to work that way."
With an architecture degree from the University of Utah, Tuttle still maintains a foot in that field separate from his artistic pursuits. The development of some of his design skills and attention to detail were the result of more than 12 years as the director of architecture for Bass Pro Shops. His time with the Springfield-headquartered company inspired him to pursue his dream of designing and making pieces of his own.
"I appreciated the rustic character of what they were trying to do, and I thought it was perfect for every customer," he says. "I really enjoyed it, but I wanted to do something original and something not quite so rustic. So that's how we came up with the name, Knot2Rustic."


The owners of Knot2Rustic think outside the box, like they did with this coffee table.