Trends
A Tour of Michelle Clifton's Kitchen, an Ode to the Past and Present
In designing her new kitchen, Michelle Clifton used rustic themes to incorporate relics and reminders of her heritage.
By Evan Greenberg
Jun 2018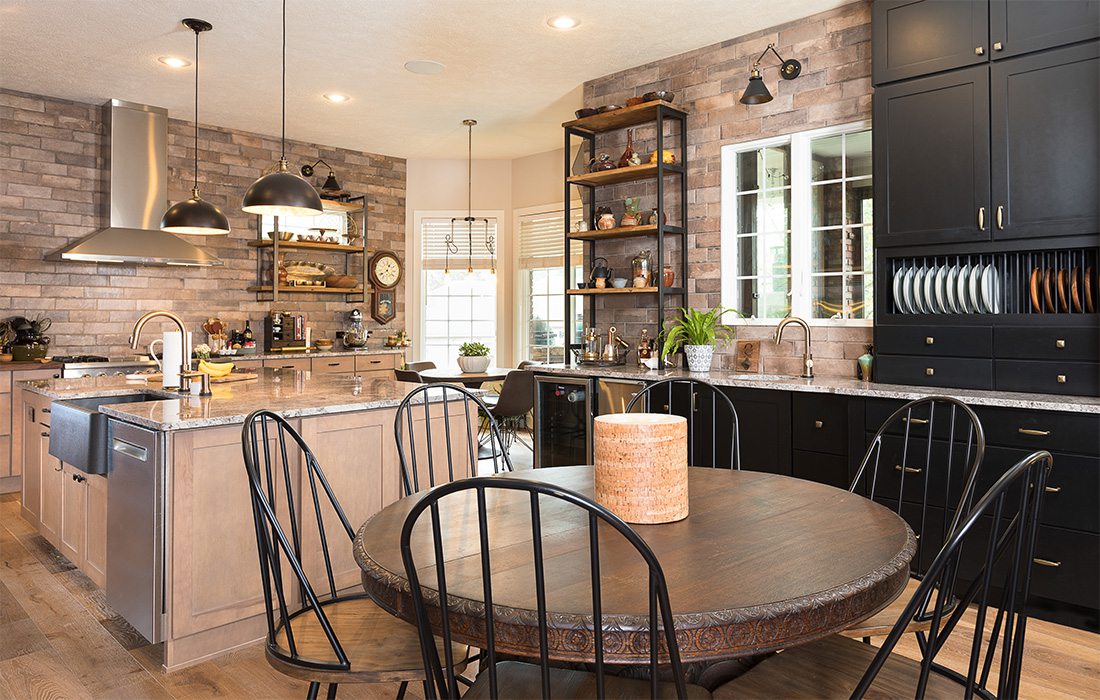 When it came time to design her new kitchen, Michelle Clifton wanted to simplify things. 
"My whole life I have lived in really well-done, high-end, you-have-to-keep-things-perfect-all-the-time, not-casual living," Clifton says. "I've just come to the point in life where I just want to come home and want to be home."
Clifton's challenge was to create a kitchen that felt fresh and distinctive. To do that, she decided to reach into her family's history. 
Clifton decided to incorporate parts of her past into her home. Her father was a collector, and he passed this love of the hobby on to his daughter. The family table she grew up eating at sits in her revamped kitchen; there are antique clocks on the walls. 
Clifton's kitchen is a mix of rustic and modern influences—rustic in the heirlooms and tabletops, and modern in the sharp black color choices and use of brass. 
"That was the key," Clifton says. "The rustic tied the modern and the antique together."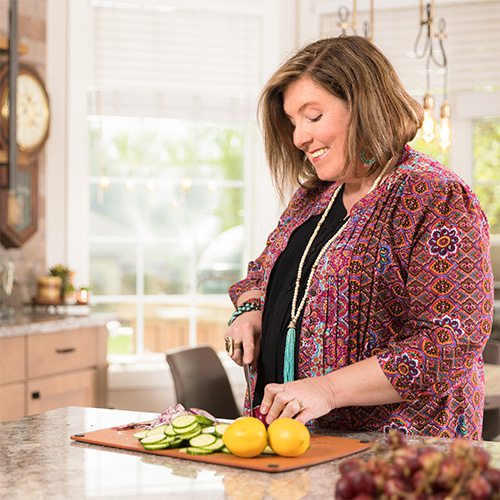 Michelle Clifton placed an emphasis on making her kitchen a warm and versatile space for eating with the family and entertaining as many guests as possible. 
Complement your kitchen
Michelle Clifton co-owns Millstone Custom Homes with her husband, Sam. There she specializes in interior design. She shares tips that could be helpful if you're thinking about renovating your kitchen. 

Be prepared to strip down
Clifton tore things down and started from scratch for her kitchen. Figure out a plan of attack, and go from there. 
Buy local
Clifton says not everyone who renovates buys local, and that can cause problems, especially when ordering online. Clifton bought all her lighting locally. "If you use a local vendor, you're going to have a better warranty if something were to go wrong," Clifton says. 
Use what you know
Clifton incorporated items that mean something to her in her kitchen redesign. "Get some focal items [you] love the most and build off of those," she says.  
Build in areas with USB ports and outlets
You might not think of this at first, but technology plays a big part in cooking now. People cook using video tutorials and recipes all the time, and you want to be able to access that without losing power on your device.