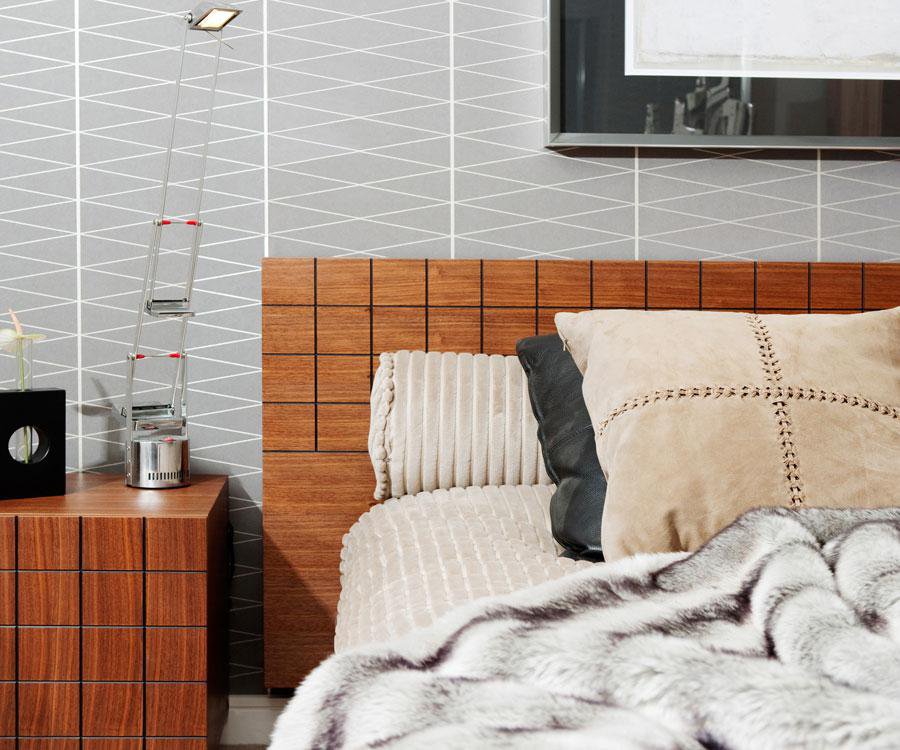 Sometimes just looking at a room you know something is not quite right, but aren't sure exactly what it is, says Nola Shivers, owner of Decorating Den Interiors. 
"All of the principles of design—color, harmony, balance and proportion—have all been carefully considered, but something is still missing: texture," Shivers says. "Texture can enhance any design project, and there are so many ways to incorporate it into your home or office."


Simple Solutions  
"Pillows on a sofa, hearth or chair can add a variety of textures and interest—silk, chenille, fur and even leather are just a few of the textured fabrics. Throw rugs instantly add texture and define the room."—Nola Shivers, Decorating Den Interiors


Complementary Contrast: The contrast between the warm woods of cutting boards and rich blacks is not only on trend but also creates a warming look. 

Liven up the Living Room
"Add a few marble accent pieces, such as lamps, which will add little touches of luxury and mirror fresh snowfall. Fireplaces have become the centerpiece of the room. Opting to hang art over the mantel instead of a TV gives the room a more sophisticated and refined look. This goes along with the new trend of tech-less living rooms."—Nathan Taylor, Obelisk Home


Tackle the Walls
"One of my most favorite ways to add texture is by adding wallpaper. There are some incredible natural wall treatments like grass cloth, leather, corks and fabrics. For example, grass cloth comes in different types of weaves, shapes and colors. There are some incredible cork wallpapers as well; one example has a metallic base layer with cork overlay. Treating your walls adds character, warmth and depth to your home."—Erica Lea Hendrix, Erica Lea Design Studios 


Tabletop Decor
"Use tabletop decor to add texture to any table from the dining to living room. The use of interesting natural napkin rings, placemats and centerpieces creates many varieties of texture, which can be achieved with faceted glass or crystal, colorful ceramics, wood, fabrics, bamboo and straw, to mention a few."—Nola Shivers, Decorating Den Interiors.


Banish Boring Bedding
"In the bedroom, drape a big fluffy faux fur blanket over the bed and switch out your euro shams to fur euro shams. Also, consider covering king pillow shams with cabled knit pillow covers. Cabled knit pillows are so cute."—Erica Lea Hendrix, Erica Lea Design Studios


Marble Maven: An easy way to quickly make a room seem upscale is to add pieces with marble accents.


Go Old School
"Plush bedding in warm tones like yellows or browns makes your bed extra cozy. This is the time of year to fish out your grandmother's quilt to create a warm and collected feeling. Quilts are perfect for warmth and adding pattern to your bedroom."—Nathan Taylor, Obelisk Home  


Class Up Your Kitchen
"Shiny silver appliances are on the way out and sleek black stainless steel is the latest trend. Wooden countertops or a large wooden cutting board on display adds a warm touch during the cold winter months."—Nathan Taylor, Obelisk Home