Home Profiles
Missy Wade's Festive Rountree Bungalow
Missy Wade's holiday decorations are a testament to her flawlessly quirky personal style.
By Lillian Stone
Dec 2018
Missy Wade, a mother of five, wields impressive DIY skills and an eye for vintage kitsch—superpowers she uses to give her little ones the kind of magical Christmas memories she grew up with. That was especially important in 2017, which marked Wade's last Christmas in her 1926 Rountree bungalow prior to moving her family to Springfield's south side.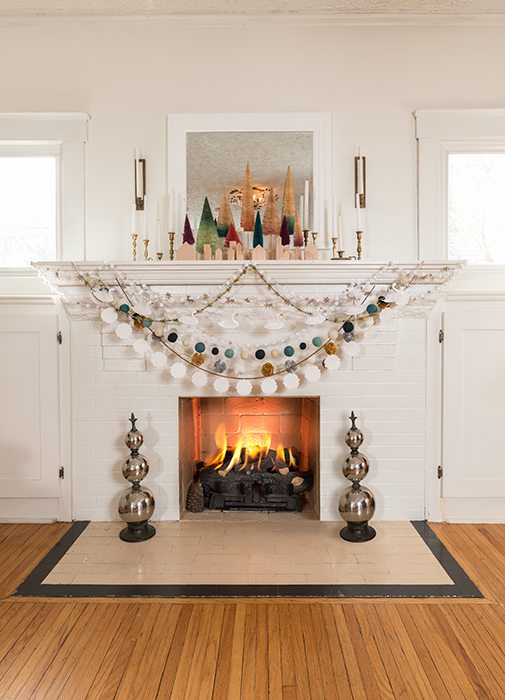 With a few DIY touches, Missy Wade puts a personal spin on Christmas in her Rountree home. Peek into her space.
Purchase Photo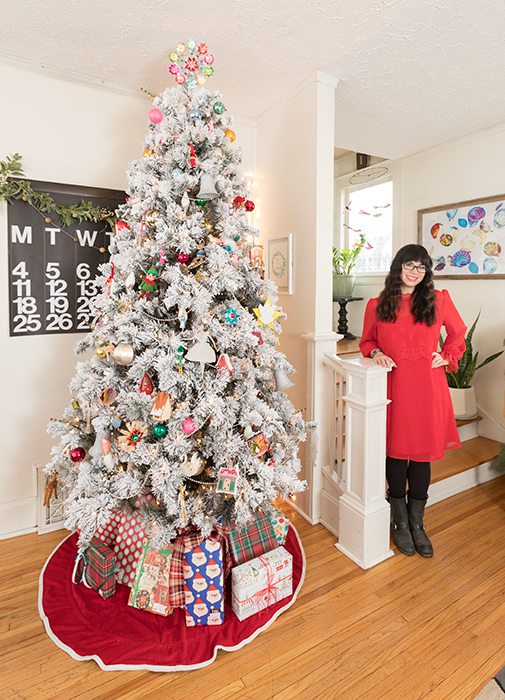 Missy Wade's classic, understated style is punctuated with a few kitschy pieces—like vintage glass ornaments that Wade inherited from her grandmother. These festive touches lent themselves especially well to Wade's 1926 Rountree home.
Purchase Photo
Photos by Brandon Alms
Wade's vintage flair is especially apparent during the holiday season. Take, for example, the colorful glass ornaments that adorn Wade's tree. They were inherited from her grandmother, the source of many of Wade's fond holiday memories. "When I put the ornaments up every year, I can remember her sitting on the couch while I decorated as a kid," Wade says.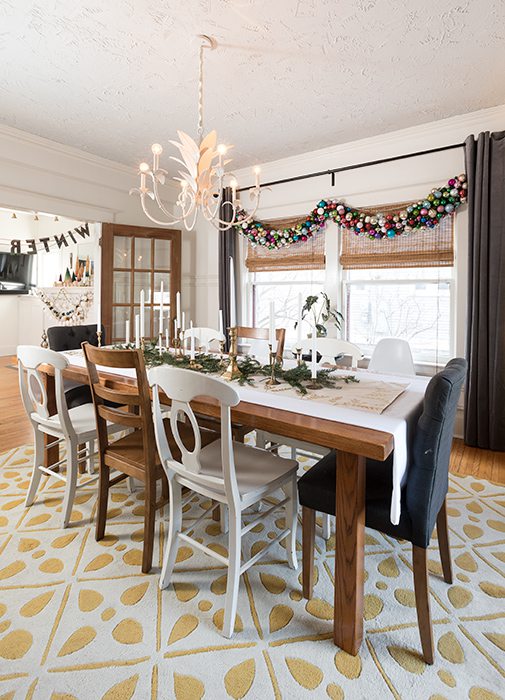 Wade tends to leave certain decorations up throughout the winter to maintain her home's festive feel, putting away Christmas-specific items while leaving the wintry decorations up until mid-February.
Purchase Photo
Photos by Brandon Alms
Wade's handmade holiday garlands were inspired by Will Ferrell's 2003 film Elf—specifically, the scene in which Buddy the Elf transforms his family's New York City apartment into a winter wonderland. Now, Wade enlists her children to help make new garlands every year, combining them with store-bought garlands to give her home a magical feel.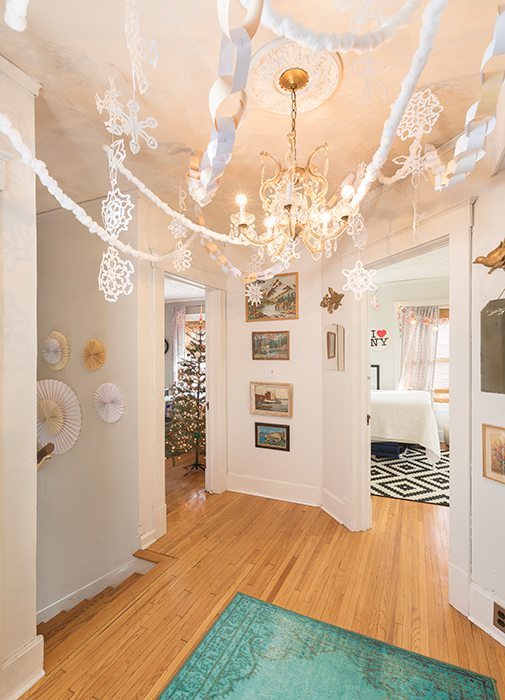 Every year, Wade enlists her five children to help her make these handmade garlands. She does occasionally let her perfectionism shine through—not all of the snowflakes make the cut.
Purchase Photo
Photos by Brandon Alms
Although Wade has left the Rountree neighborhood, she continues to be inspired by her friends and former neighbors. "I'm surrounded by very talented, artistic and inspiring people," Wade says. Now, she's looking forward to injecting Springfield's south side with her creative spirit—one handmade snowflake at a time.