Trends
A Few Small Changes Transform This Dark Kitchen
Working within this kitchen's original footprint, Cindy Love made a few design updates that dramatically brightened up a dark and closed-in space.
By Claire Porter
Dec 2018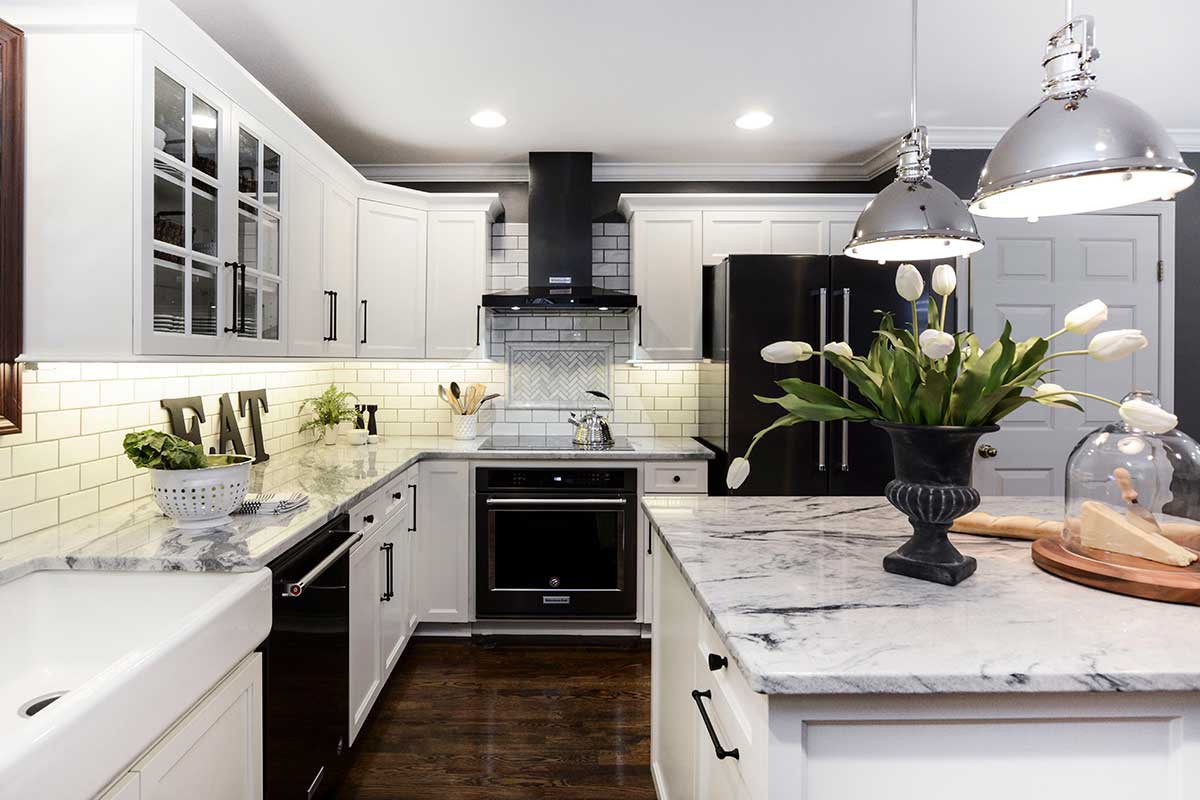 If you hate your kitchen but aren't able to do a full-blown renovation, consider a few thoughtful changes that make a big impact in a small space. That's exactly what Cindy Love with Cindy Love Interiors did when she redesigned what was once a dark, closed-off kitchen. The floor plan is the same with the exception of the new island, which has storage, a microwave and breakfast bar seating. The original cabinet boxes were white, so they got a face-lift with new doors, and the dark countertops and backsplashes were swapped out for light grays and whites. A few carefully placed lights over the island and underneath upper cabinets further the bright, light feeling. 

Because of the added seating at the breakfast bar and new storage within the island, Love transformed what was formerly an unused and cluttered desk area into a design element. She swapped out small drawers for deep cabinets, and the bulky overhead cabinets became open shelves. Glass-front doors on the cabinets by the sink add a little gleam and mirror the open airiness of the transformed space.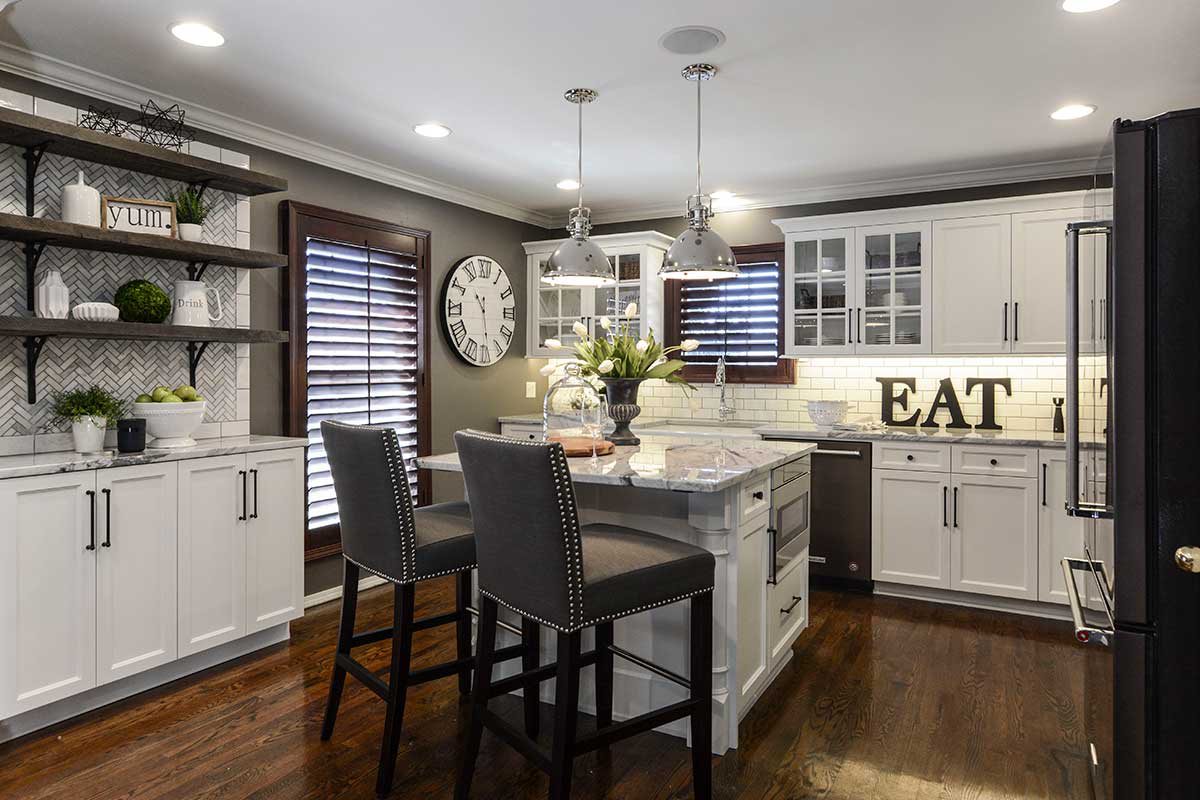 Design Advice
Cindy Love of Cindy Love Interiors shares tips for giving your space a face-lift.
Keep Calm
When working within a single-color palette, as these homeowners did, it's important to add layers without adding visual busyness with too many patterns. The herringbone tilework and swirled marble-pattern quartz countertops give subtle depth without overwhelming the predominately white-and-gray color scheme. 


Look for the Light
Bright, light colors and reflective surfaces make a room look bigger than it is. Polished nickel pendants, glass-front cabinets, glossy gray countertops and subway tile backsplash reflect light, and white cabinets make the room feel fresh. The bright hues also provide a dramatic contrast with the deep brown floors and sleek black appliances for that showroom vibe.


Focus on Function
"This was a storage solution project," Love says of the kitchen. The previous layout had a tiny desk space in the corner the homeowners used as a parking spot for a television. The counter space was a catchall for clutter with nowhere else to go. Love added seating to the island instead, meaning she could turn this area into an elegant design element with the practicality of storage cabinets.