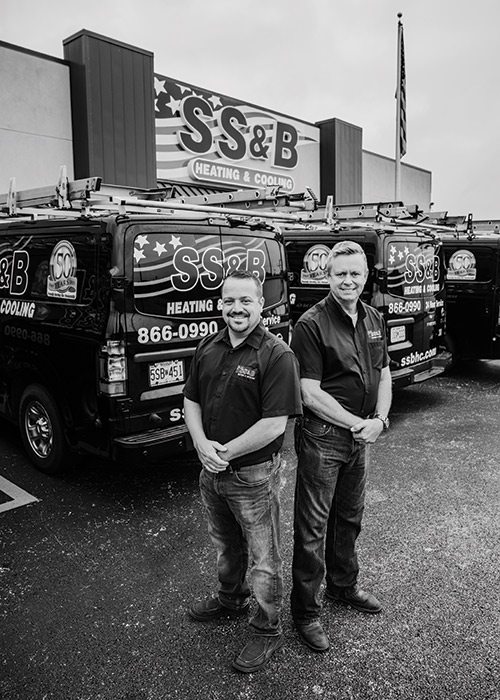 About SS&B Heating & Cooling
---
There are certain qualities you look for in any business you work with: integrity, transparency, expertise. When it comes to who you hire to work on your home, these are non-negotiable.
Jeremy Grisham, owner of SS&B Heating and Cooling, embodies all of these qualities and has built a business that values them as well. He knows all about hard work. Jeremy started with the company 18 years ago and worked his way up from the installation department. Now, as the owner of SS&B and with a long list of credentials including a Master License, he's dedicated to the company and the community that has helped him realize his American dream.
When working with SS&B Heating and Cooling, you can expect professional service and a no-pressure sales approach. On new construction jobs, they perform Manual J room-by-room calculations for residential duct design similar to what a mechanical engineer would do for a commercial building. For replacements, they carefully assess the problems and offer the best solutions. Since every home is unique, they custom fit a system to address your home's needs, rather than taking a "one size fits all" approach. Service calls are performed at a flat rate, meaning you know how much the repair will cost before it's done. They even offer a lifetime guarantee on workmanship. If they make a mistake, they will fix it for free—period. It's all part of SS&B's exceptional customer service.
For your home's heating and cooling needs, choose the business with the most trusted reputation in 417-land: SS&B Heating and Cooling.
Stories Featuring SS&B Heating & Cooling